Unprecedented federal funds can help America's cities "build back better." Cities can partner with intermediary organizations to leverage the hundreds of billions of dollars to provide immediate relief and help plan for equitable responses to future crises. 
The funds—allocated through the American Rescue Plan Act, CARES Act, and fiscal year 2021 budget—will be a sizable portion of many cities' annual budgets: Birmingham, Ala., for instance, will receive nearly $150M from the American Rescue Plan Act alone—equivalent to one-third of its FY21 proposed budget. American Rescue Plan Act funding for northeast Ohio cities will likely account for one-quarter to two-thirds of municipal budgets.
Mayors and city executives can engage intermediary organizations to maximize and sustain the sizeable investments coming their way. While there is no single model for this approach, city leaders can partner with community foundations, public health institutes, community coalitions and collaboratives, and community development financial institutions to align, plan, and carry out the work. This collaboration might include soliciting input from community members and residents, enabling intermediary organizations to serve as fiscal agents for these funds, regularly meeting to guide ARPA funding allocations, and convening cross-sector organizations invested in the community's well-being. Intermediary organizations can also help cities address capacity and sustainability challenges such as workforce hiring.
Such collaborations are in line with NLC's 5 Principles for ARPA Implementation, which includes developing plans for longer-term resilience, including using each revenue source strategically and engaging the community in planning. Examples of how cities are collaborating with intermediary organizations abound:
As cities prepare to receive much-needed relief through federal investments, these can serve as examples of how leaders can involve intermediary organizations to truly transform communities.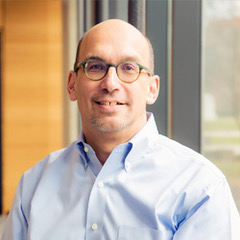 About the Authors:
Karen Minyard is the CEO of the Georgia Health Policy Center.
Jeffrey Levi, PhD, Funders Forum on Accountable Health at George Washington University.