Kansas City, MO has implemented a number of innovative approaches to encourage its residents to get vaccinated against COVID-19. Most recently, rather than asking residents in hard-to-reach populations – who might not have access to transportation – to come to a central location to get vaccinated, the city is bringing the vaccine to them. They teamed up with Black & Veatch to deploy a mobile vaccine van, technically known as a Rapid Modular Health System, or RaMHS for short.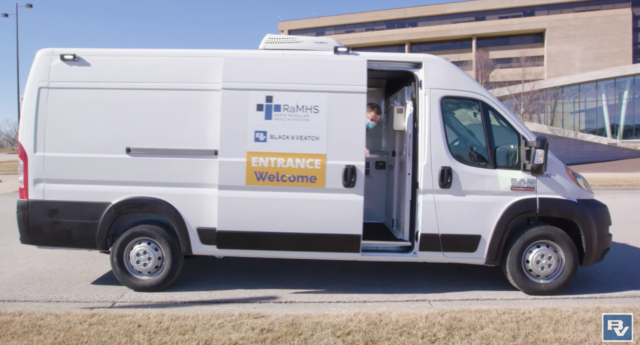 The team at Black & Veatch began developing these systems when the pandemic hit, knowing they wanted to help frontline workers and the public. What began as a space for symptom screening and testing support grew into a vaccination clinic and longer-term healthcare solution offering. RaMHS has both modular options for more permanent settings and mobile options which can operate as a fully functioning lab within a van. They are climate-controlled, sanitized, and secure, and they are helping municipalities support underserved areas across the country by providing quality access to vaccines, telehealth services, point of care testing, medical care, and more.
Kansas City got in touch with Black & Veatch to use RaMHS in their quest to distribute two million vaccines in the metropolitan area. Aaron Deacon of KC Digital Drive, a key partner in Kansas City's vaccination efforts, shared that RaMHS Mobile "gives you the ability to meet a lot of different kinds of needs". Furthermore, Tena Tiruneh of Heart to Heart International, a medical nonprofit that partnered with Kansas City, described the perks of their unit, explaining that "It has a great workspace, it has refrigeration right there and the power to the refrigerator, plus the backup generator will help us make sure we maintain vaccine temperature".
The last mile of vaccinations will continue to be a challenge unless cities like Kansas City work with partners like Black and Veatch to provide access to information and vaccination for hard-to-reach populations. If your municipality is interested in quickly deploying a fully customizable, adaptable RaMHS to meet your COVID-19 vaccination or other healthcare needs, please contact StroudA@BV.com.
Share Your Story
If your city has implemented an innovative vaccination campaign, please submit your story as part of NLC's Vaccinating Hard-to-Reach Populations campaign in partnership with the Biden Administration. NLC will share your story with other municipalities as we all work to get our country vaccinated.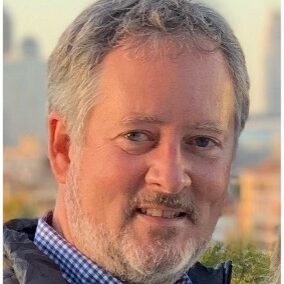 About the Author:
Ashley Stroud is the Business Development Director for Black & Veatch Health Solutions which includes their Rapid Modular and Mobile Health System (RaMHS).