The On Your Mind series features local leaders and early childhood champions across the country. In this blog post, we asked Mayor Frank Scott, Jr. of Little Rock, AR, Vanguard Foundation program officer Rashanda Perrymanand Foundation for Child Development Vice President Dr. Sara Vecchiotti to ask what's on their minds about early childhood success.
What's keeping you up at night when you think about your local early childhood community?
Mayor Frank Scott, Jr.: At this current juncture, what's keeping me up at night is a lack of quality, affordable, and accessible early childhood education. For that reason, my team and I have embarked on a journey to allocate close to $40 million for early childhood education through our Rebuild the Rock Sales Tax Initiative. Little Rock residents will vote on September 14th to fund this investment for early childhood education and for its infrastructure and access.
Ms. Perryman: As we seek our "new normal" we must be certain not to forget some of the realizations of this moment. Two specific issues are top of mind: (1) The pandemic has spotlighted the importance of our workforce for a healthy economy and recognized their roles as the steady-hands, nurturers, teachers, and providers of care and learning for our nation's young children. Many, at their very own personal expense, continued to care for the children of essential and front-line workers without the recognition themselves. We must remember their sacrifice and importance and use what we've learned to build a better, stronger system for the folks who are the backbone. (2) We must focus on the urgent calls to reimagine a sector that embodies equity. Over the last year, we've grappled with justice and our nation's history of racism and recognized that like every other system in our country the early childhood sector has developed within this inequitable landscape. We have finally begun consistent conversations about the black and brown maternal roots of our sector and dealt with the institutional inequities that create fundamental barriers and divergent outcomes. We've got a long way to go and now is not the time to take our collective feet off the pedal.
Dr. Sara Vecchiotti: The unlivable wages that we pay our early childhood professionals were keeping me up prior to the pandemic. We are at a pivotal moment to effect significant change to better support the early care and education (ECE) workforce by rectifying inequitable policies in our ECE systems, such as wage disparities based on race, children's ages, or ECE setting. The pandemic drew attention to and exacerbated existing racial, economic, and social disparities in our field, particularly affecting ECE professionals of color, such as inadequate salaries and benefits and lack of access to higher education. For too long, ECE financing of programs within fragmented public and private systems have not supported the true and fair cost of high-quality ECE. Our ECE system has subsisted on the backs of black and brown women, who make up 40 percent of the professionals promoting children's learning. I worry that we will not create a system with equal access to higher education and with professional compensation and advancement for the ECE workforce. I lose sleep with the possibility that we will not seize this window of opportunity to develop and implement financing and policy solutions to finally recognize, value, and compensate the professionals educating and caring for our nation's young children.
Mayor Scott, the City of Little Rock recently hired its first Chief Education Officer, what drove the decision to create this position?
Mayor Frank Scott, Jr.: Recognizing that educational achievement and diversity in the marketplace is key for Little Rock to reach its full potential, we hired the City's first Chief Education Officer. We needed to deploy a strategy that focuses on literacy and ensure that all children are able to read by the time that they complete the third grade; it led to a comprehensive literacy program in the Little Rock School District. We also help create a pathway for the return to a locally elected school board for the Little Rock School District, and we became a strategic partner in ensuring that the district came back under local control by developing a community schools model that focuses on our most at-risk students within LRSD. We do this by providing wrap-around services to increase their educational achievement. Finally, we wanted to take a step further, and not just focus on literacy and our community schools model, but ensure our children, our most precious assets, at the 0-2 age get the head start they need before entering Pre-K and Kindergarten.
In your 2021 State of the City Address you announced the Rebuild the Rock Penny Sales Tax Initiative, can you share how this increased investment will support the early childhood community?
Mayor Frank Scott, Jr.: Our Rebuild the Rock Sales Tax Initiative includes a key component which is early childhood education, where we bring about close to $40 million to focus on ensuring our children have a head start and receive quality, affordable, and accessible early childhood education.
Ms. Perryman and Dr. Vecchiotti, through the ARPA funds $65 billion will go directly to cities, what do you see as opportunities for local elected and government officials to support the well-being of the early childhood workforce?
Ms. Perryman: As a funder, we believe cities need to carefully consider how ARPA funds might be used to begin to address the critical compensation structure and the necessary training, certification, and apprenticeship programming needed for the early childhood workforce. Another consideration, given cities proximity to their local workforce, is to support mental health practices for individual and collective healing. Having said that, the biggest opportunity we see is for cities to seize this moment to ask the workforce about their well-being and what supports are needed and then actually embed those recommendations in disseminating local ARPA funds. Ensuring that provider, teacher, and staff voice is a part of decision making is and will continue to be critical as the sector emerges and seeks to prioritize the needs of the workforce.
Dr. Sara Vecchiotti: Municipal leaders have a unique opportunity to directly address the explicit realities of poverty, racism, discrimination, and prejudice in our society. ECE professionals are working within an incoherent and inequitable ECE system that does not work for them, their families, or for young children. Now is the time to provide appropriate compensation to all early educators within the ECE system and use K-12 public school compensation scales as the floor, at least, for all ECE professionals regardless of the program setting or the age of children attending. Program and budget officials could partner to innovatively tap all available federal, state, and local funding streams, preexisting and the new ARPA funds. Opportunities exist where ECE is a potential allowable use to support financing ECE programs based on the true cost of high-quality ECE, including higher compensation for the workforce.
Thank you Mayor Scott, Ms. Perryman, and Dr. Vecchiotti for your participation and all the work you do on behalf of young children and their families!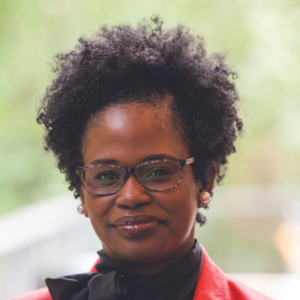 About the Authors:
Rashanda Perryman is a program officer in the Community Stewardship division at Vanguard where she co-leads the Strong Start for Kids grantmaking portfolio.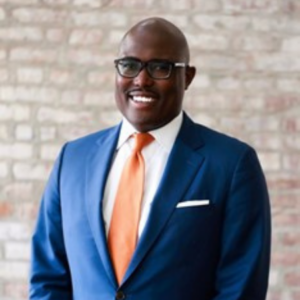 Mayor Frank D. Scott Jr. is the 73rd mayor and first elected Black chief executive of Little Rock, AR.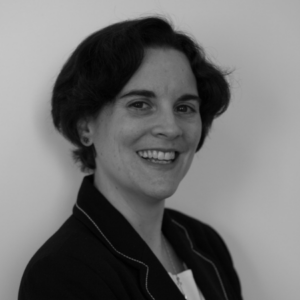 Dr. Sara Vecchiotti is the vice president of the Foundation for Child Development responsible for research, program and grant development and monitoring, as well as communications.