As city leaders across the nation convene to reimagine public safety, it's essential we keep the mental health and wellness of our first responder's forefront in discussions. Firefighters, law enforcement officers, EMS providers, corrections officers and telecommunicators occupy unique positions in society. They are entrusted to make quick, often life-or-death decisions in the field. Stress and trauma are routine. The cost of this stress is borne both by first responders themselves and the communities they serve.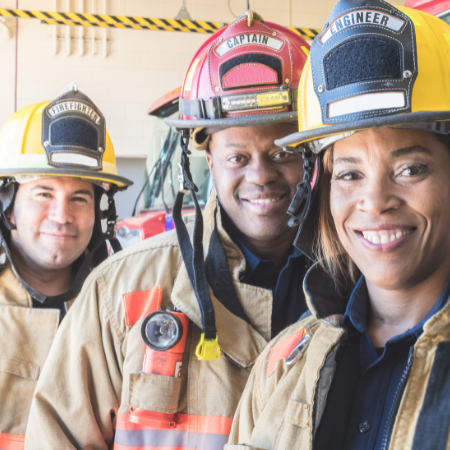 The prevalence of stress, trauma and pathological coping mechanisms among first responders has been well-established and studied extensively. A 2017 systemic review of the literature found prevalent alcohol abuse, sleep disturbances, depression, post-traumatic stress disorder and other indications of psychological distress.[i] In 2018, the Ruderman Family Foundation released a white paper confirming what many had long suspected: that more firefighters and law enforcement officers take their own lives in a calendar year than are killed in the line of duty.[ii]
As we reimagine public safety in the light of George Floyd, civil unrest and COVID-19, we must recognize those first responders cannot provide equitable, fair service if their own mental health is in jeopardy. For example, fatigue and disrupted sleep patterns are strongly correlated with depressive symptoms—and also with shift work, which is the backbone of the first response. Studies have also shown that fatigue adversely affects law enforcement officers' performance during high-risk situations.[iii] Fatigue is bad for both first responders themselves and the people they serve. How do we approach shift work scheduling and chronotyping to reduce the impact of fatigue?
Recruitment is another clear area for change. How do municipalities attract competent and resilient people to join their ranks? The short answer is by taking care of the people they currently have. Once hired, how do they retain them? We might consider, for example, reducing the administrative burden on new hires[iv] and ensuring they have the resources they need to process the tough calls and return to duty in good health.
The last year has shown the immense power of technology to overcome our challenges. Technology holds similar promise for addressing the mental health challenges of our first responders. We have the capability; what we need now is commitment.  
About the Author:
Crawford Coates is the content marketing manager at Cordico, the leader in wellness technology for public safety and part of Lexipol.
---
[i] Jones S. (2017). Describing the mental health profile of first responders: a systematic review. Journal of the American Psychiatric Nurses Association, 23(3), 200–214. https://doi.org/10.1177/1078390317695266
[ii] Heyman M, Dill J, & Douglas R. (2018). The Ruderman white paper on mental health and suicide of first responders. Ruderman Family Foundation.
[iii] James L, James S, & Vila B. (2018). The impact of work shift and fatigue on police officer response in simulated interactions with citizens. Journal of Experimental Criminology, 14(1), 111–120. https://doi.org/10.1007/s11292-017-9294-2
[iv] Linos E, & Riesch N. (2020). Thick red tape and the thin blue line: a field study on reducing administrative burden in police recruitment. Public Administration Review, 80(1), 92–103. https://doi.org/10.1111/puar.13115