Submitted by Misty Raper, public information officer for the City of Sherwood, AR as part of Small Cities Month.
The City of Sherwood, Ark. maintained a sense of community during the COVID-19 pandemic by scaling down its larger events to "micro" events throughout the year.
Share Your Story
How did your community address the challenges from the past year?
Recently named the Safest City to Live in Arkansas by Safety.com, Sherwood is a family-oriented community located north of downtown Little Rock and between two military bases. Our 32,054 residents enjoy our pleasant hometown atmosphere with plenty of shopping, dining and entertainment opportunities within minutes from their homes. While we are close to the action, we pride ourselves on being far from the noise.
In July 2020, although many of the previous festivity offerings weren't possible, we still held fireworks show for Independence Day, and later that month, commemorated our 72120 zip code with Date Meets Zip, which included a cookie reception at our main post office.
In October, we celebrated our first commissioned mural with a Mural MicroFest in our Skyscraper Entertainment District. The Chamber of Commerce hosted 501 Day, an area-code-wide new holiday, at this same location with entertainment and food trucks in May 2020.
While Santa couldn't make it to our usual December offerings like Breakfast with Santa, families still flocked to Sherwood to visit our Trail of Lights, a mile-long trail of Christmas light displays, from the warmth and safety of their own vehicles (pictured above). The annual event opened one week earlier so we could accommodate more families, and we had record attendance and donations.
When schools closed to onsite instruction and graduations didn't look possible, we converted our Trail of Lights into a Trail of Seniors in May 2020 and had pictures of hundreds of graduates from our public, private and charter high schools, as well as any home-schooled students who wished to participate placed on individual street signs that lined the trail. Families decorated their vehicles and drove through the trail while volunteers waved and cheered them.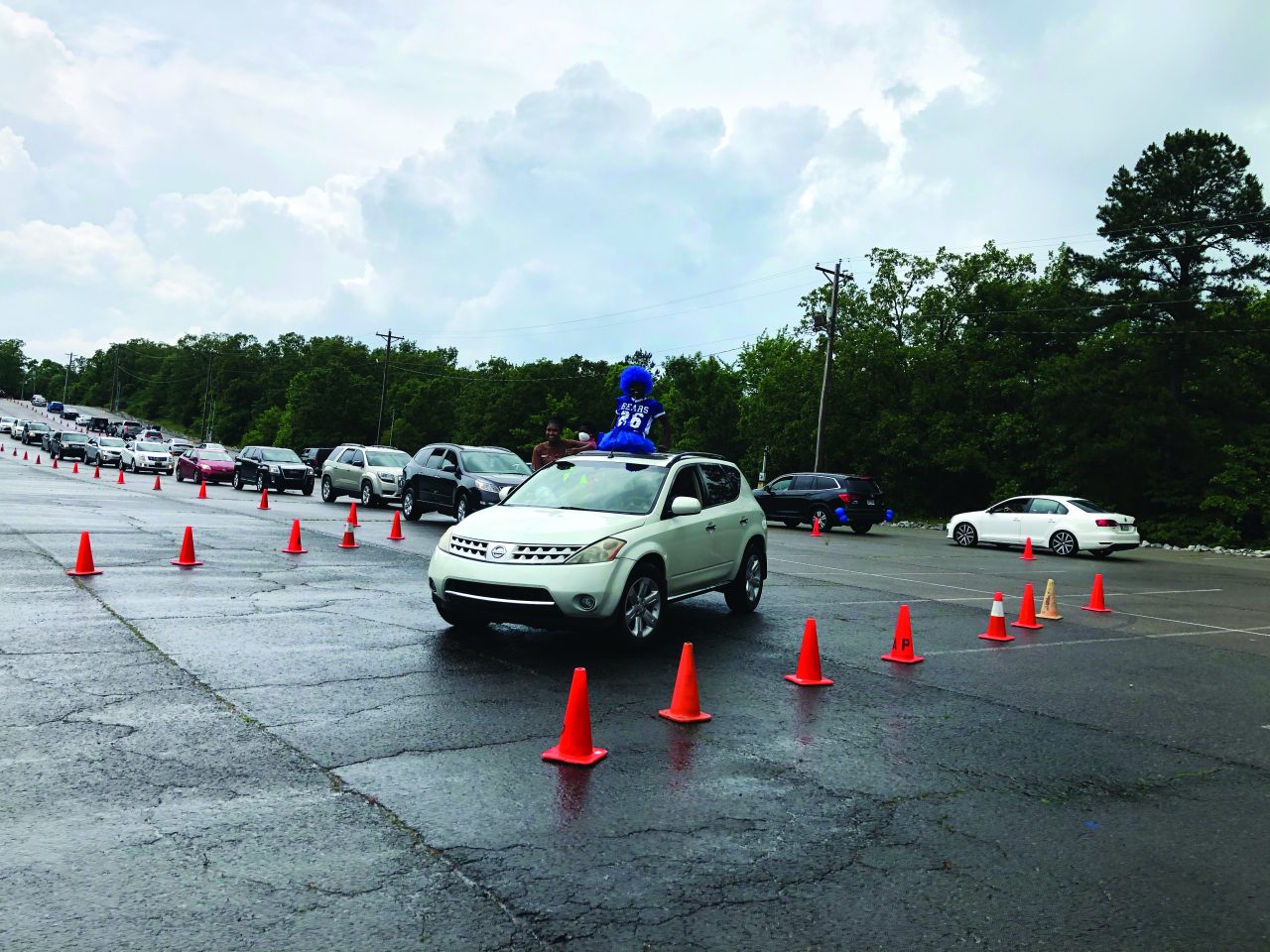 Although the 2020 Easter Egg Hunt was canceled, for Easter 2021, we spread out our main hunt from one park with a usually large crowd to 10 smaller parks throughout the city as a Hop Up Easter Egg Hunt so families could stick closer to home and not have to worry about too many people being in one place at a time.
When Council meetings turned all virtual, our residents could still tune in and be a part of the process through our YouTube channel. We hosted hybrid neighborhood meetings with both in-person and virtual access. We amped up our social media to share more information and respond to residents.
The pandemic impacted several programs and tested our resolve. It also challenged us to work together to address the needs of our community and generate more ways for our residents to get involved.
Join Small Cities Council
Want to join the Small Cities Council? Click the button for more information and email membership@nlc.org.