The U.S. Department of Treasury released interim final rules for its State and Local Fiscal Recovery Funds on Monday, May 10. The interim guidance lays out permitted use under the American Rescue Plan Act's provision that local governments can spend relief dollars on "necessary investments in water, sewer or broadband infrastructure." Projects communities are interested in completing to address the digital divide – from new infrastructure to efforts to help residents afford broadband service at home – may be eligible for support from a variety of new federal programs. Communities should review the rules for the Local Fiscal Recovery Fund, but also consider the other resources that may be available to residents or community institutions, such as the Emergency Broadband Benefit for low-income households, or the Emergency Connectivity Fund for schools and libraries. Ensure that these more targeted programs are not a better fit for your connectivity goals before tapping into broader Local Fiscal Recovery Fund dollars for that effort.
What Broadband Infrastructure Projects are Covered?
The interim final rule provides some important definitions to interpret the language of the American Rescue Plan Act. It defines "necessary" broadband infrastructure investments as including those that establish or improve "broadband service to unserved or underserved populations to reach an adequate level to permit a household to work or attend school, and that are unlikely to be met with private sources of funds." It defines "unserved and underserved" as those places that "lack access to a wireline connection capable of reliably delivering at least 25 Mbps download and 3 Mbps upload."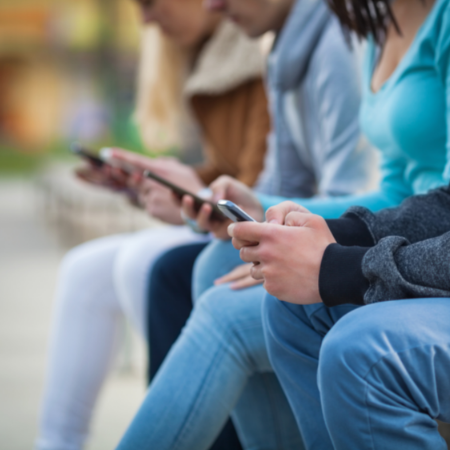 Eligible projects under this use category must also provide symmetrical 100 Mbps service, or, if that is not possible because of geography, topography, or excessive costs, must provide 100/20 Mbps service with the possibility to scale to 100 Mbps symmetrical service in the future.
The interim rule also gives guidance on how projects should be prioritized and structured by fund recipients, although these are encouragements, not hard and fast rules. The rule also encourages broadband infrastructure projects to:
Prioritize investments in fiber optic infrastructure where feasible,
Avoid investing in locations with existing agreements to build reliable wireline service with minimum speeds of 100 Mbps download and 20 Mbps upload by December 31, 2024,
Focus on projects that deliver a physical broadband connection by prioritizing projects that achieve last-mile connections,
Consider ways to integrate affordability options into program design,
Prioritize support for broadband networks owned, operated by, or affiliated with local governments, non-profits, and co-operatives – providers with less pressure to turn profits and with a commitment to serving entire communities, and
Use strong labor standards, including project labor agreements and community benefits agreements that offer wages at or above the prevailing rate and include local hire provisions.
Addressing Digital Inclusion
Although digital inclusion is not thoroughly discussed in the section on broadband, the interim rule notes that "assistance to households facing negative economic impacts due to COVID-19 is also an eligible use, including internet access or digital literacy assistance. As discussed above, in considering whether a potential use is eligible under this category, a recipient must consider whether, and the extent to which, the household has experienced a negative economic impact from the pandemic." Elsewhere, the guidance notes that communities may use the funds to support residents "navigating and applying for available Federal, State, and local public benefits or services." Cities, towns and villages may also use relief funds "to improve efficacy of programs addressing negative economic impacts, including through use of data analysis, targeted consumer outreach, improvements to data or technology infrastructure, and impact evaluations."
Together, these guidelines provide cities with support for a variety of digital inclusion activities. Local "digital navigator" programs to assist residents in applying for the Emergency Broadband Benefit or obtain discounted or free computers would be eligible. Direct programming for impacted residents, such as digital literacy or skills training to safely conduct activities online, would also be a possible use. Communities could also consider using funding to support planning and data-gathering activities in support of digital inclusion, such as resident outreach and surveys and asset mapping efforts. The National Digital Inclusion Alliance and the National Telecommunications and Information Administration can provide more information and resources on digital inclusion and broadband planning in your community.
Other Technology Uses for Cities
The interim final guidance focuses on clarifying broadband infrastructure efforts, but there are other opportunities for technological improvements in cities with these funds. Government services, such as "modernization of cybersecurity, including hardware, software, and protection of critical infrastructure; health services; environmental remediation; school or educational services; and the provision of police, fire, and other public safety services," are all allowable uses in the American Rescue Plan Act.
In a time of increased digital services and continued remote operations, it is vital that cities shore up their cybersecurity practices. In the wake of the Colonial Pipeline hack, U.S. Department of Homeland Security stated that the rate of ransomware hacks increased 300% in 2020 across the country. These upgrades to cybersecurity practices should be comprehensive, including both needed changes to foundational infrastructure (hardware and software) and ways to improve policies and practices so that city staff are not the vector of attack. American Rescue Plan Act funds can support short- and long-term investment in cybersecurity practices, updating legacy equipment that may no longer be receiving patches, moving to the cloud for data storage, or even training up staff members to recognize when they are being targeted by a phishing or social engineering campaign.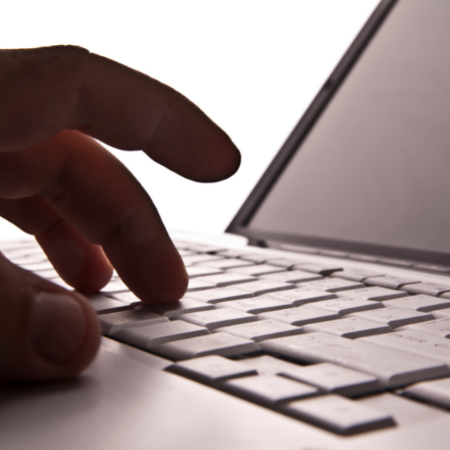 It is likely that the future will be a mix of virtual and in-person operations. The American Rescue Plan Act gives cities the chance to invest in hardware and software to continue these hybrid operations and ensure that the experiences of customers and meeting attendees is a positive one no matter if they are participating from their homes or being served in city hall. Many city leaders are already navigating hybrid public meetings, relying on technology to manage public comment with a mix of virtual and in-person attendees and working hard to ensure that all participants can hear and see what is happening. Some of the expenses related to these changes may include staff, software, or equipment needed to stream meetings or broadcast on PEG channels, captioning services to comply with accessibility requirements for virtual attendees, and training for participants on these new tools.
Other cities are evolving their in-person city operations to institute COVID-19-conscious practices. Among other things, these cities are investing in self-service kiosks for contactless transactions, increasing public wi-fi access within their buildings so that customers can use QR codes instead of receiving stacks of paper, and even instituting queue management platforms to deter long lines and crowds.
Not all city staff will return to work in the office. American Rescue Plan Act funds can be used to support continued remote work for government services. In spring 2020, many cities rushed to procure virtual private networks to ensure city staff could continue accessing data and programs from their homes with some city staff packed up their desktop computers to set them back up at home and others gathered piles of papers and code books. It is time to invest in longer-term solutions for remote work operations.
Although nonentitlement units of local government are not required to submit an interim report, metropolitan cities "will be required to submit one interim report and thereafter quarterly Project and Expenditure reports through the end of the award period on December 31, 2026. The interim report will include a recipient's expenditures by category at the summary level from the date of award to July 31, 2021." Managing, tracking and reporting on spending of these American Rescue Plan Act funds, and evaluating their impact will be a big undertaking. Technology can help make this more manageable. Consider how software, from financial and budgeting to data analysis and visualization, can be used to support this work.
COVID-19 encouraged cities to more fully embrace technology. These American Rescue Plan Act funds can support this continued harnessing of technology to meet community needs, support investment in longer-term solutions, and strengthen digital services.
Remaining Uncertainties
The interim final guidance became effective on May 11, 2021, when it was released. However, some uncertainties remain about how it may be interpreted, and future adjustments, corrections, or clarifications that may be included in future guidance from the agency. Communities should always discuss their plans with counsel and contact the U.S. Department of Treasury directly with additional questions.
Communities should consider how to maximize the flexibility allowed within the existing rules. Although the interim guidance limits the use of funds for broadband infrastructure investment to areas without reliable 25/3 Mbps wireline service and does not address affordability, cities should not assume immediately that their communities are ineligible for this use category if, based solely on FCC census tract-level data, they are considered served. For the purposes of this rule, communities do not need to consider wireless coverage, the interim rule does not specify how "reliable" must be determined, and cities are permitted to determine their own project service areas. NLC does not believe that 25/3Mbps constitutes an adequate floor for broadband service and will advocate for corrections to the guidance to specify that households and businesses with 25/3Mbps truly are underserved. NLC will continue to work with the U.S. Department of Treasury and the Biden-Harris Administration to provide feedback on this guidance and ensure communities are not discouraged from the broadband use category.
At this time, the U.S. Department of Treasury has also not yet released rules for the Capital Projects Fund, which is a $10 billion fund for states and territories to improve connectivity. Cities, towns and villages should communicate regularly over the coming months and years with neighboring jurisdictions and their states to maximize efficiencies and economies of scale and coordinate related projects.
For more information on the American Rescue Plan Act, visit NLC's COVID-19 Resource Hub.