Wildfires cost communities billions and threaten lives, businesses, and property. A new tool can help cities quantify risk and prioritize prevention and mitigation measures.
Wildfires have become more expensive and damaging in recent decades, costing billions of dollars every year. Since 2005 more than 89,000 structures have been destroyed by wildfire and in the last 20 years, wildfires threatened nearly 2,000 U.S. communities. Unfortunately, the long-term impacts of wildfire disasters are felt most acutely at the local level with more than 45% of recovery and restoration costs borne by cities, counties, small businesses, and property owners.
Until recently, many communities had no way of quantifying their wildfire risk. But in 2020 the USDA Forest Service led development of a new tool to help communities understand, explore, and reduce their wildfire risk.
The First Nationwide Tool of its Kind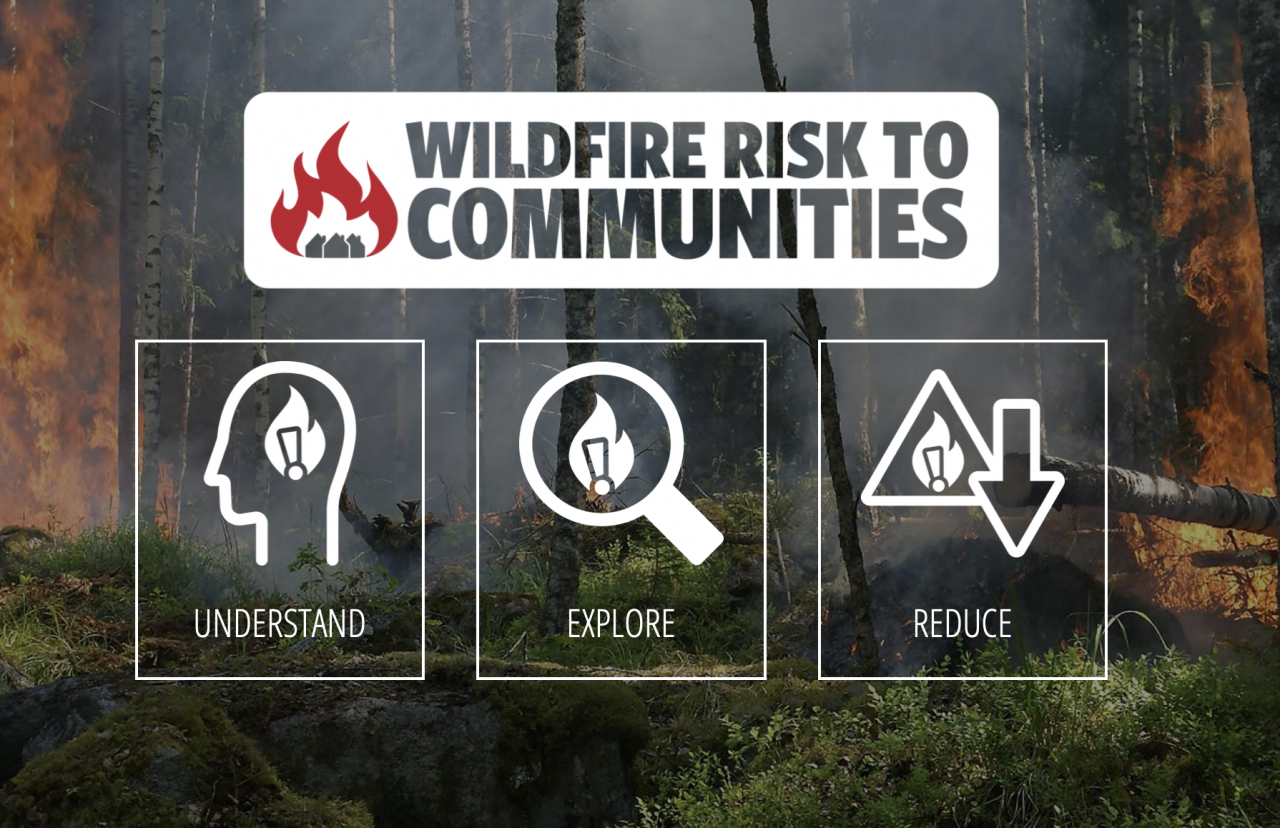 Wildfire Risk to Communities is a free, easy-to-use website with interactive maps, charts, and resources. It uses the best available science to not only evaluate risk, but also provide practical suggestions to help communities manage and mitigate risk. It was developed by the USDA Forest Service in partnership with Rocky Mountain Research Station's Missoula Fire Sciences Laboratory, Pyrologix, and Headwaters Economics.
Wildfire Risk to Communities is designed to help elected officials, community planners, and fire managers understand how risk varies across a state, region, or county and prioritize mitigation activities to reduce risk. This website is the first to offer consistent maps and data about community wildfire risk nationwide.
At wildfirerisk.org, community leaders and even residents can use interactive maps, charts, and data for their community, county, and state illustrating:
Risk to homes: A relative measure that asks, "What would be the relative risk to a house if one existed here?"
Exposure type: Whether a location is exposed to wildfire directly (from nearby flammable vegetation) or indirectly from embers, which can be cast miles ahead of a fire.
Wildfire likelihood: The annual probability of a wildfire occurring in a location.
Vulnerable Populations: The share of people in a community who are more likely to be affected by wildfire because they lack access to resources, experience cultural and institutional barriers, have limited mobility, and/or have compromised physical health.
The design team recently added a few new features to the site. Expanded community boundaries allow users to view risk in the greater community, including populated areas beyond official community boundaries. Communities can also compare their wildfire risk within their county, state, or across the nation. In addition, 15 GIS data layers are now available for download so communities can conduct their own analyses.
As a national project, the Wildfire Risk to Communities tool is best used for comparing risk among communities, rather than within their borders, and it is not designed for considering risk at the neighborhood or individual-home scale. Curious? Explore the data here.
Translating Data into Action
Wildfire Risk to Communities is more than just maps and data. The Reduce Risk section of the website offers actionable strategies to reduce wildfire risk. With videos, printable resources, links to partner programs, lists of funding opportunities, and more, this online resource can help communities increase safety and resilience.
Community leaders can use the information to:
Prioritize areas with the greatest wildfire risk and the residents who require more support ;
Inform community planning processes such as multi-hazard mitigation plans, community wildfire protection plans, and comprehensive plans;
Educate the public about wildfire risk; and
Increase community capacity, funding, and partnerships.
Sparking Change
Communities across the country are using the Wildfire Risk to Communities tool to evaluate their risk, educate the public, and deepen partnerships. For example, Wildfire Adapted Missoula uses the maps to help inform partner mitigation efforts and the website as a jumping off point to help the community find steps to be better fire-adapted. Other cities such as Austin, are using the website to help educate the public and demonstrate the scale of wildfire risk.
"The resources at wildfirerisk.org give our community a deeper understanding of our wildfire risk in context. But more importantly, it gives us pathways and strategies to mitigate our risk." -Justice Jones, Wildfire Mitigation Officer, Austin, Texas
Over the coming year, the team will be adding more data, resources, and tools to Wildfire Risk to Communities. We welcome your input and ideas about how to make it more effective and useful for community wildfire risk reduction. And on June 10th, please join Headwaters Economics along with the Institute for Local Government and National League of Cities for a guided tour of the Wildfire Risk to Communities tool and in-depth chat with local officials who will share their wildfire adaptation expertise.
About Headwaters Economics
Headwaters Economics is an independent, nonprofit research group whose mission is to improve community development and land management decisions. Headwaters Economics is a partner in the Wildfire Risk to Communities project, which is led by the USDA Forest Service.
Upcoming Webinar: Wildfire Risk and Resilience
Thursday, June 10 | 10:00 am – 11:30 am PT (1:00 pm – 2:30 pm ET). Learn how to use the Wildfire Risk to Communities tool and hear from other staff and elected leaders across the west who are building wildfire resilience in their towns and cities through grant opportunities, using data to mitigate risk for the most vulnerable populations, and grappling with population loss or influx after wildfire events. Speakers include Adam Hanks, City Administrator, City of Ashland, Oregon; Carolyn Coleman, Executive Director of the League of California Cities; Chris Chambers, Ashland, Oregon, Wildfire Division Chief; Mary Joyce Ivers, Deputy Director of Public Works, City of Ventura; Justice Jones, Austin, Texas Wildfire Mitigation Program Manager.; Kelly Pohl, Associate Director, Headwaters Economics; and Frank Fay, Fire Ecologist, USDA Forest Service.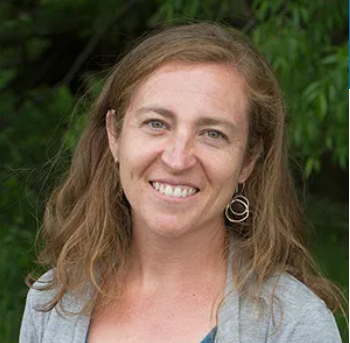 About the Author:
Kelly Pohl provides research and policy support to communities on issues related to land use planning, wildfire, trails, and outdoor recreation for Headwaters Economics.