The passage earlier this year of the American Rescue Plan Act may prove to be a turning point for America's cities. In addition to the $65.1 billion set aside for municipalities, there are significant federal investments in K-12 and Postsecondary education that, while not administered by cities, will still ultimately flow to local communities. This assistance comes none too soon – learners, educators, and families are still reeling from the greatest economic and education disruptions in a century. Already these challenges are translating into longer-term impacts – enrollment of recent high school graduates in college has fallen drastically over the last year, with total undergraduate enrollment down 6.8 percent, a decline 4.5 times greater than the pre-pandemic trend. This decline means in one year 660,000 fewer students are on the pathway to a postsecondary credential that can prepare them for long-term economic success. In addition, school districts are seeing high numbers of students who have disengaged from school completely during the pandemic raising serious concerns about lost instructional time, as well as their well-being.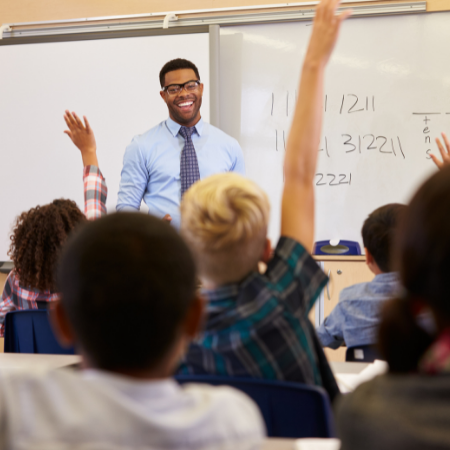 City leaders can leverage investments in the American Rescue Plan Act to make smart investments that not only meet the holistic needs of students in their communities, but also set them on the road to long-term workforce and economic success. Local leaders will need to understand how these programs work and make plans to leverage them to address their community's unique needs. For some general advice, please also see NLC's Five Principles for ARP Implementation. Below are the key education-related funding streams, representing $167 billion in funding for K-12 and Higher Education:
The Elementary and Secondary School Emergency Relief Fund (ESSER) represents $122 billion for state education agencies and local school districts (your state's allocation can be found here) to help recover lost learning time and help school districts safely reopen and sustain safe operation. Municipal officials can work with their local school superintendents, building principals, local school boards and states' education agencies to help inform strategies to meet the needs of underserved students in their communities. City leaders can also provide important connections to community-based summer learning and afterschool enrichment programs to help school districts meet students' holistic needs. For more information, see this fact sheet and state plan guidance.
The Emergency Assistance to Non-Public Schools Program (EANS) provides $2.75 billion in relief to private schools, targeting those that serve significant proportions of low-income students. Recent guidance outlines how states will distribute these funds to localities.
There is also $3 billion through the existing Individuals with Disabilities Act (IDEA) to support the safe operation of early intervention and special education services for infants, toddlers, children and youth with disabilities and their families. Estimated IDEA allocations by state can be found here. 
The Higher Education Emergency Relief Fund (HEERF) represents an additional $40 billion in funds for colleges and universities to assist students affected by the COVID-19 pandemic, including direct cash grants to students, as well as support for costs relating to food, housing, course materials, technology, health care and childcare. The latest guidance and FAQ document also provides information on how postsecondary institutions can directly reach out to students to connect them to new temporary benefits under the Supplemental Nutrition Assistance Program (SNAP).
Digital access remains a key barrier to education success for many students. The American Rescue Plan Act also provides $7.1 billion through the E-Rate Emergency Connectivity Fund for schools and libraries to provide broadband and connected devices/equipment such as hotspots, modems, routers, laptops, and tablets for student, staff, and patrons. Find more information here.
While city leaders might not often have a formal role in how many of these funds are administered, they can be a critical collaborator with education partners, and a vital advocate for their community's needs – the success of the American Rescue Plan Act depends on it. Visit NLC's ARP Resource Page for all the latest events and information, including the up to date federal guidance and funding availability, and connect to NLC's Education & Expanded Learning team for all your education policy questions. 
 DISCLAIMER: The information contained here is not legal advice. It will be subject to change based on updates from the U.S. Department of the Treasury, and any recipients should confirm applicability to their specific situation.