Infrastructure is on the nation's mind. Now, imagine that cities take the lessons learned from COVID-19 about the importance of nature access for children and broaden the definition of 'infrastructure' to pay additional dividends, including connecting children to nature.
In this scenario, school construction includes green spaces for outdoor learning and natural elements to support kids' socio-emotional, health, and academic outcomes. Investments include parks with nature play features which help to reduce urban heat and support stormwater infrastructure. New municipal buildings include nature centers as community hubs, outdoor learning spaces, and gateways to parks. Early childhood centers and libraries add natural elements and green spaces so kids from an early age have access to local, nearby nature.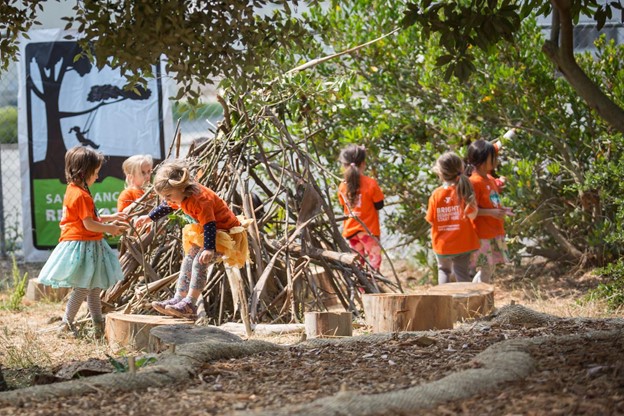 These examples aren't just pie-in-the-sky. They are real and depict what is possible when cities see nature connections for children as integral to their infrastructure improvement plans.
Through the Cities Connecting Children to Nature initiative, a joint national partnership between the National League of Cities and the Children & Nature Network, municipal leaders across the country are acting on the research: nature makes kids healthier, smarter, and happier. They have integrated nature connections for children into their city's plans– infrastructure should be no different. 
The City of Grand Rapids, MI is a leader in aligning various city goals with connecting children to nature including the installation of two green schoolyards. Grand Rapids Mayor Rosalynn Bliss sees bringing nature's benefits to children as an integral part of the city's goals towards equity, community health, resiliency, park activation, youth engagement and, of course, infrastructure.
In Rochester, NY, Mayor Lovely Warren announced her city's commitment to giving all kids the right to the benefits of nature. The city adopted a Children's Outdoor Bill of Rights (COBOR) sparked by statistics from The Center for American Progress that state that 74% of people of color are likely to live in a "nature-deprived" neighborhood, compared to 23% of white people. The Mayor then announced the city's commitment to build a new urban nature center as a tangible action supporting COBOR:
"Access to the benefits of nature is too often determined by the color of your skin or how much money your family has. That's not good enough in Rochester. Our new Children's Outdoor Bill of Rights cements Rochester's belief that all of our youth, regardless of race or income, deserve the benefits of nature. And, the Maplewood Nature Center is one way our infrastructure investments can support the future of ALL our kids and our environment."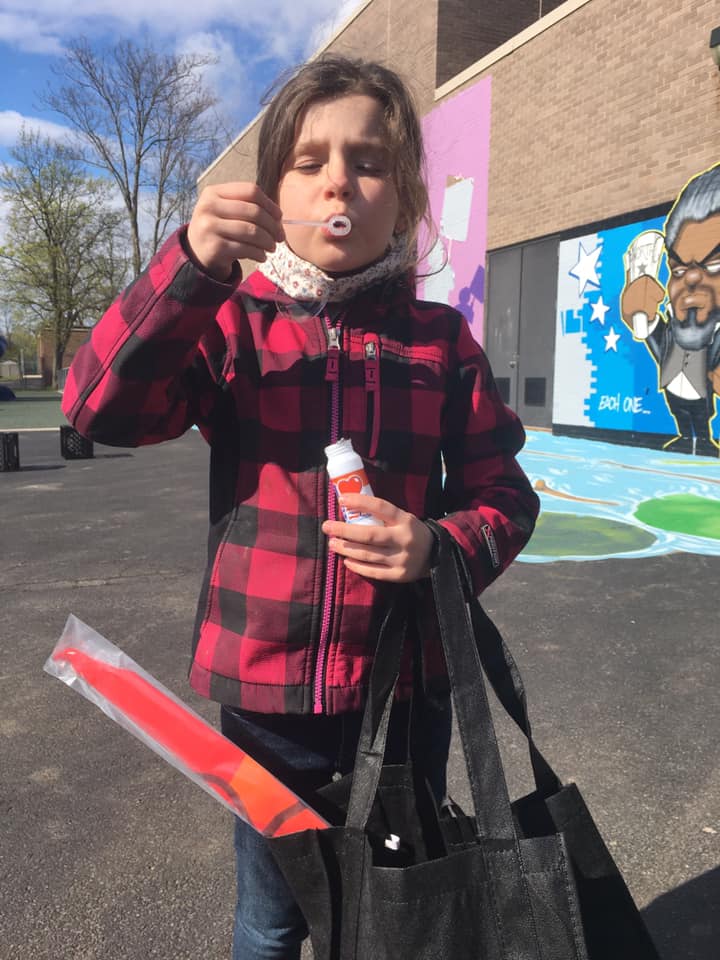 The City of Austin, TX has also built nature into its infrastructure investments. The city recently launched several new green schoolyards, aimed at bringing green spaces to neighborhoods lacking nature access. Austin also launched a Nature-Smart Library initiative focused on transforming local libraries into nature hubs for the community and has nature play features written into its city park planning.
"In Austin, we responded to the need for safe outdoor spaces during COVID by leveraging the previous 'green' investments we made to our schools, parks, and libraries," said Austin City Councilwoman Alison Alter. "Moving forward, green infrastructure will continue to be key to our city's – and our children's – health and future. Investing in infrastructure and nature doesn't have to be an either/or. It's a both/and."   
School districts are often one of the largest landholders in cities. Twelve cities recently committed to "greening schoolyards" as part of their infrastructure strategy.
City leaders are redefining green infrastructure in their cities. With cities looking at infrastructure investments, there are so many opportunities to not only advance environmental priorities but also to advance children's mental, emotional, and academic health through nature connections.
NLC is a strong supporter for a bipartisan infrastructure package that can meet the needs of cities, including investments in local parks and green infrastructure, which will provide a multitude of community benefits, ensure equitable access to outdoor recreation opportunities and instill a new generation of conservation and environmental stewardship.
The U.S. Department of the Interior announced that the National Park Service will distribute $150 million to local communities through the Outdoor Recreation Legacy Partnership (ORLP) grant program. The program, established in 2014, enables urban communities to create new outdoor recreation spaces, reinvigorate existing parks, and form connections between people and the outdoors in economically underserved communities. Funding applications are being accepted in Grants.gov through September 24. For more information about the program and the ORLP grant opportunity, visit the department of the Interior's website.