On March 11, 2021, the Senate passed the American Rescue Plan Act (ARPA) marking the fourth stimulus package designed to help communities address the devastating impacts of the coronavirus pandemic and ensure our country is not only able to recover but build back better. As with the CARES Act, there will be another round of funding directly to local governments to respond to the pandemic and address the negative economic impacts of the emergency, but this time funding will go to all cities, towns and villages, regardless of size. In the first round of funding, cities across the country realized the disproportionate toll that the pandemic took on families with young children and were able to utilize the CARES Act funding to support child care for essential workers, launch digital equity initiatives to support distance learning, create community learning hubs, and provide essential supplies and aid to child care providers who are essential for a successful economic recovery.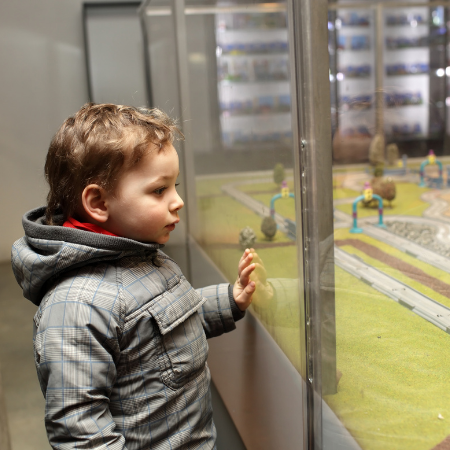 As we begin to switch gears from addressing the immediate needs around ensuring families and essential workers can get back to work, early childhood providers have the tools and resources to stay in business, and children have what they need to continue to learn at home; now is the time to think long-term about what an equitable recovery looks like for families and use ARPA funding as a catalyst for building an early childhood agenda. In addition to the $65 billion to communities through the Local Fiscal Recovery Funds, ARPA also contains several other funding provisions, that while they may not go to municipal government directly, can be used to support early childhood efforts within communities. NLC encourages city leaders to think holistically about these funds and use your power as a convenor to bring stakeholders together to create an early childhood recovery plan. NLC recently published Five Principles for ARPA Implementation, which will help you get ready to effectively manage any aspect of the ARPA program.
Expansion of the Child Care and Development Fund (CCDF) by $15 billion and $24 billon for childcare stabilization grants. The Child Care Development Block Grant Fund (CCDBG) is a block grant to states and tribal entities to support increasing access to and quality of child care across the country. NLC would encourage city leaders to connect with your state CCDF administrators to ensure CCDGB subsidy and quality improvement funding is being used to address the needs you see in your community. This is also a great time to connect with your local child care resource and referral agency and the child care providers in your community on efforts to streamline distribution of PPE, testing/vaccinations for workers, and what might be needed to support the workforce and address facilities' needs. Child care has been an industry that has been hit hard by the pandemic and so this is an opportunity to think strategically about what is needed to ensure long-term resiliency moving forward. This White House factsheet has more information on child relief fund allocations categorized by state, tribe and territory.
Connect with ECS
Email the Early Childhood Success team at ECTeam@nlc.org or sign up for our newsletter to get started on building an early childhood agenda within your city.
$1 billion for Head Start, which supports state, tribal local governments, community-based organizations, and school districts to offer high quality early childhood services to low-income children birth through age five. These funds will be allocated to Head Start agencies for one-time grants, based on the program's funded enrollment. Head Start has been around for over 50 years and is a proven model to advance equitable outcomes for low-income and vulnerable families. While there are some municipal governments that operate Head Start programs directly, now is great time to connect with your local Head Start programs around family support opportunities. As part of the shared governance model, Head Start programs are required to have a parent policy council who can serve as invaluable focus group as you are thinking about what families in your community might need.
$150 million for the Maternal, Infant and Early Childhood Home Visiting Program (MIECHV), which provides funding to states and tribal entities to implement home visiting programs that support maternal and child health, prevent child abuse/neglect, and promote school readiness. With many families spending more time at home with their children, home visitors have played a crucial role in connecting families to the services and resources needed. City leaders can connect with the home-visiting providers in your community to share resources and help streamline referrals so that families with identified needs have access to physical and mental health services, housing, transportation, workforce training, and any other supports needed. The ARPA investment in MIECHV increases program funds by 40%, providing a significant opportunity to increase access for more families. MIECHV ARPA funds will be distributed through a separate funding opportunity from the FY 2021 formula application. Additional information on this these funds will be forthcoming soon.
As with all other funding under ARPA, building strong partnerships and being strategic about how you use each revenue source is key. Although city leaders do not have a formal role in how many of these funds are administered, you have a very important role in advocating for local needs and communicating the impact of federal relief.
.
More Resources
Local leaders are critical to ensuring the success of the ARPA, and NLC is here to help. Visit NLC's ARPA resource page for the latest on federal guidance and funding availability and more.