Over the past year, the number of people experiencing mental health challenges, along with the number of drug overdose deaths have grown significantly, illustrating further implications from the on-going COVID-19 pandemic. According to the 2021 State of Mental Health in America report, there has been a 1.5 million increase of people in the U.S. living with a mental health condition– bringing the overall number to 19% or 47.1 million of people nationwide. Additionally, a new Commonwealth Fund report cites provisional data reflecting a new high in drug overdose deaths.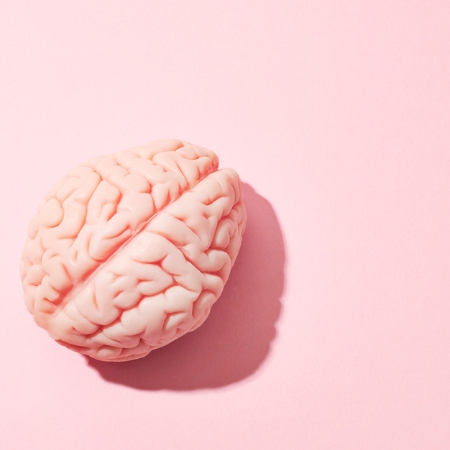 Challenges and Opportunities
Through the American Rescue Plan Act, more than $3 billion in new federal investments will be available to address these increases in mental health conditions and substance use disorders. A significant portion of these dollars will go out through block grants to states and territories, with whom localities can partner. Specifically, block grants include:
New funding opportunities and programs are also in development. From the Substance Abuse and Mental Health Services Administration (SAMHSA) to the Department of Justice/Bureau of Justice Assistance (DOJ/BJA), along with Medicaid(see Mobile Crisis Services) and the Health Resources and Services administration (HRSA), among others – significant money is available through specific programs to tackle substance use and mental health challenges in communities. Visit NLC's ARP Resource Page for all the latest resources and information.
While this new funding offers many opportunities, it also brings several considerations for municipalities to bear in mind including:
Alignment across funding streams is imperative to boost the efficacy and reach of local programs. With many enhanced resources and new initiatives on the table, opportunities will be lost if local leaders are not intentional about leveraging resources including through blending and braiding various sources of funding. Community foundations and community-based organizations have a role to play in coordination.

Partnerships are more important than ever – including across state, county, and local levels. As individuals with mental health challenges and substance use disorders do not find it easy to navigate the treatment and resources needed to help them achieve wellbeing, efforts for supporting stakeholders to partner are fundamental to supporting the more holistic needs of individuals.

While larger cities oversee their own health and behavioral health departments, services in small and mid-size cities are often led by county-based health departments, which necessitates coordination. In the case of vulnerable residents who may lack insurance, employment and assets, the increased behavioral health needs in communities have placed a higher demand on already-strained service systems, which further demands coordination across systems.
Considering these challenges and opportunities, city leaders play a key role in improving outcomes for their residents and communities. Many cities are working on cross-system approaches to support their most vulnerable residents. New funding opportunities, while challenging to navigate, provide the resources that localities need to improve the wellbeing of their communities. So where to begin?
What's working?
Interventions for the Most Vulnerable:
As profiled in the PBS film, the Definition of Insanity, Miami-Dade County has reimagined how they support their most vulnerable residents who have behavioral health challenges. The county started by mapping all the assets and resources, which included partnerships with the city, including public safety. Through their mapping efforts they were able to better identify opportunities to work across systems which enabled them to align disparate programs and better meet resident needs. A jail has been closed and a mental health center has been created to coordinate treatment, housing, and wrap around supports and services.
A number of other communities, profiled in a recent series of case studies, are also working across systems to better meet the increasing demand for behavioral health and crisis response services. Partnerships span police departments, health systems, human services agencies, and more. Many of these programs serve as examples of how to align multiple funding streams, and embody components of an ideal crisis response system.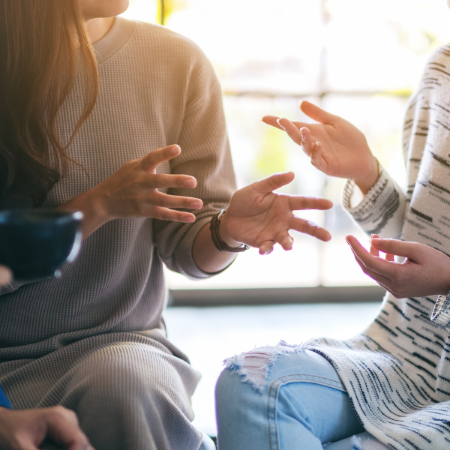 Stigma Free City & Supporting All Residents:
Fishers, Indiana has declared themselves a stigma-free city and has launched a campaign to raise awareness of mental health challenges, while working to reduce societal stigma. This community-wide effort is an outgrowth of the city's Mental Health Task Force.
The City of Cincinnati recently launched a new online community wellness portal, to support residents in accessing mental health resources, including online support communities, wellness apps and crisis intervention hotlines.
On the Horizon:
New 988 Number: In July 2020, the Federal Communications Commission designated 988 as the new national number for mental health emergencies. As the 988 system takes shape across the country, every community can work to ensure that this standard, universal, and publicly supported response to mental health is on par with other health emergency resources. A new report from Fountain House, From Harm to Health, includes areas for further inquiry and action pertaining to 988 implementation.
May is Mental Health Awareness Month. Now is the time for local leaders to ensure all residents – ranging from children to seniors – have the resources they need to overcome challenges associated with mental health and substance use disorders. The investment in critical mental health and substance use programs through the ARPA will prove vital. Understanding what funds are coming will be critical for local leaders seeking to address mental health and substance use disorders in their communities.
Sign Up For Our Newsletter
Learn more about what local leaders are doing to improve social determinants of health in communities.