This week, I am ending six years as mayor of Fort Collins, and eight years before that on the City Council. As this chapter comes to a close, I am so proud of the work we have done in Fort Collins and the opportunities we have had to learn from and influence communities across the country, and I am humbled to have been able to serve my hometown in this way.
As mayor, I have had the pleasure of helping lead Fort Collins through some transformational initiatives, including launching broadband service as a new city-run utility, and seeing Fort Collins become just the third municipality to receive the Malcolm Baldrige National Quality Award for performance excellence.
And of course, I have found myself this past year navigating municipal and community leadership through the most challenging circumstances many of us will ever face in our communities.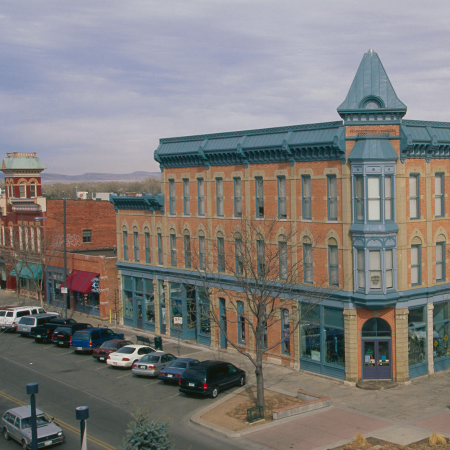 COVID-19 has disrupted nearly everything we do and is an opportunity for us to reinvest in our cities in significant, legacy-building ways. As we continue to recover from the pandemic's impacts, it will be imperative to invest in infrastructure to meet the future promise of our communities.
The CARES Act helped to support businesses and individuals in the immediate economic fallout, and now the American Rescue Plan Act will continue and expand those efforts, while also providing much-needed relief and investment in state and local governments.
Additionally, the conversations around a possible federal infrastructure bill offer the opportunity for transformational investment in the future of our communities, from traditional conceptions of infrastructure to 21st century basics, like equitable access to high-speed broadband service nationwide.
This is exactly where NLC's federal advocacy supports the goals of local governments. NLC has proven success in engaging our congressional delegations, federal agencies and the White House on issues of local importance. Committees like Transportation and Infrastructure Services are critical to effective advocacy in these infrastructure initiatives that are so important to our communities.
During my time as mayor, I also served as the president of the Colorado Municipal League (CML), working collaboratively with NLC to align municipal efforts regionally, statewide and nationally. I've also had the pleasure of representing NLC on the Drone Advisory Committee and working with the FAA to create policy for this technology that is already impacting our urban centers.
Through partnership with NLC and CML, Fort Collins has been able to advocate for our transit systems, including securing federal funds to support bus rapid transit routes, and encouraging the Federal Highway Administration to invest in long-needed Interstate-25 improvements through the rapidly growing Northern Colorado region. CARES funds are allowing us to invest in our regional airport, building a new terminal and remote tower. And we continue to advocate for railroad quiet zones through the downtown areas of Fort Collins and our neighboring cities and towns.
I am so grateful for this opportunity to serve as Fort Collins' mayor, and incredibly thankful to work with NLC through those years. This relationship is a prime example of my fundamental belief that it is through partnerships that we can make our cities even better.