In September 2020, 47 cities made commitments to new initiatives to support inclusive economic development and innovation at the Kauffman Mayors Conference on Entrepreneurship.. NLC's City Innovation Ecosystems program collects and tracks these commitments to showcase successes, identify best practices, and connect peer cities that can learn together. Here we share the story of one city's work:
---
It's been nearly a decade since Terry Craghead and some like-minded partners formed the Fertile Ground Cooperative in Oklahoma's capital city, a worker-owned business with roots in commercial food-waste composting.
By 2017, the coop had grown to serve 30 clients and planned to expand into recycling. But with no access to working capital, these growth strategies remained aspirational until Fertile Ground joined Kiva, a San Francisco-based nonprofit that "helps small businesses access the first rung of the capital ladder" through crowd-funded microloans provided by a global network of 1.8 million lenders.
Fertile Ground's interest-free, $7,000 loan (from 120 borrowers) enabled the business to update its website, promote its offerings through an Earth Day ad campaign and shore up staffing. Three years later, it's seen a 900 percent increase in annual revenue, near tripling of the commercial customer base, and a deal to provide residential recycling services in the affluent bedroom community of Nichols Hills.
The loan is fully repaid, and the 11-member cooperative can now support five full-time equivalent positions.
"It was really a no-brainer for us as a small business and aspiring entrepreneurs," Craghead said.
Success stories like those kinds compelled city leaders in late November to pledge $168,500 in small-business aid through a new partnership to establish a Kiva hub in Oklahoma City.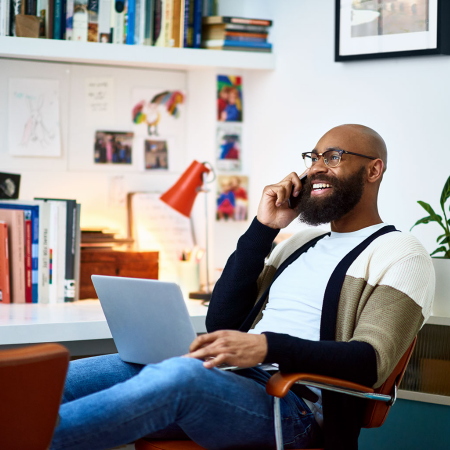 The city's partners include the Greater Oklahoma City Chamber; Progress OKC, a nonprofit Community Development Corporation (CDC) that will manage the Kiva hub locally; and the National League of Cities, through its 2020  City Innovation Ecosystems program.
While Kiva's early efforts focused on the developing world, its domestic program has now grown to include hubs in 20 U.S. cities, including Baltimore, Cleveland, Denver, Detroit and Tulsa.
One hundred miles to the northeast, the three-year effort in Oklahoma's second largest city provided nearly $600,000 in loans to 88 borrowers, from a mobile art supply shop to an online bakery specializing low-carb products and an employment recruiting firm that specializes in workforce development for veterans.
The crowd-funding platform includes personal stories for each loan applicant so that lenders, in Kiva's words, can "connect with borrowers on a human level."
Beyond the needed cash, the hub also provides borrowers with technical assistance, marketing resources, loan management and local support, said Evan Fay, project manager for innovation and entrepreneurship at the Greater OKC Chamber.
"This is about building a bridge to opportunity," he said, with the repaid microloans also allowing Kiva borrowers — 60 percent of whom had previously been rejected for business loans — to build a traditional line of credit.
"It's a really powerful platform that is so much more than microlending," Fay said. "We're going to be able to bring Oklahoma City entrepreneurs into the world's living rooms and boardrooms. That's the kind of exposure they otherwise would never dream of having."
The pool of money from the city includes $100,000 for borrowers, with Oklahoma City agreeing to match up to $7,500 in Kiva-generated loans that start at $25; in total, aspiring entrepreneurs in Oklahoma City will be able to borrow up to $15,000, with the program's standard three-year repayment plan.
The initial commitment will support a minimum of 10 businesses, with 25 percent of the fund set aside for Black-owned businesses, said J.D. Baker, special assistant to Oklahoma City Mayor David Holt. The municipal assistance will be augmented by a $15,000 contribution from the Arnall Family Foundation's Black Justice Fund and additional support from the Inasmuch Foundation.
"We're not just throwing money at the problem," he said. "We're creating an ecosystem. This is just one step of what we're hoping will be a years-long journey of pouring a lot more time and collaboration into growing an ecosystem.
"That's the backbone of the community," continued Baker, a sixth-generation Oklahoma Citian. "Large corporations come and go. Local businesses are the foundation of the economy. We've been burned several times. When GM closed its assembly plant (in 2006). When oil went bust in the '80s.
"We've been through the hard times so many times, so we said we have to try something new."
Fertile Ground founder Craghead, who participated in the Tulsa hub from afar, said the next wave of Oklahoma City start-ups will only benefit from the local government's involvement, and commitment to help narrow the economic-opportunity gap for local small businesses.
"Poor and working people – people with ideas – have a lack of access to working capital," he said. "This fills a need and provides them with an opportunity to grow. It's a great start."
Other cities participating in the current National League of Cities' program to build local KIVA hubs include Fresno, California; Kansas City, Missouri; New Orleans; Roanoke, Virginia; Memphis, Tennessee; Erie, Pennsylvania; Tampa, Florida; Tacoma, Washington; and Waco, Texas.
Lessons Learned from Oklahoma City
Not just "de-risking". Relatively small amounts of public dollars can induce corporations and donors to give more generously. Catalytic funding from the public sector is not only good for "de-risking" private investments; it's a way for local governments to clearly lay out a collective vision for prosperity and gain cross-sector support.
Set aside funds for BIPOC entrepreneurs. Entrepreneurs of color face structural barriers, and occasionally outright racial discrimination, in obtaining financial capital to start and grow their businesses. The Oklahoma City Community Development Corporation will set aside 25% of its microloan fund for BIPOC entrepreneurs.
A single program is not an ecosystem. A single microloan, mentorship, or entrepreneurship training program does not mean you have a thriving innovation ecosystem. Oklahoma City understands that this is a years-long process requiring steady and sophisticated leadership.