Summer 2020 was a season of reckoning for our country. Months of social uprisings left many people in our nation's cities, towns, and villages reflecting on the contemporary and historical challenges of our time as systems of power and oppression continue to produce inequitable outcomes for us all.
Local leaders heard calls for justice in the wake of multiple deaths of Black people, including women, transgender, gender nonconforming, and men. These calls were heavily echoed by the Black Lives Matter Movement, one of the largest social movements in U.S history.
In 2020, multiple crises collided as the social justice marches happened while the country was fighting a global health pandemic. A pandemic that disproportionately impacted, Latinx, Indigenous, and Black people – infecting more than 19 million Americans and killing over 400,000. How local leaders were addressing the social, economic and health crises of 2020 provided important lessons. Below, NLC spotlights how three city councilmembers responded to calls for racial justice in their communities.
Acknowledging the longstanding relationship between power, protests, and politics, is an essential step for developing transformational policies, practices, and procedures that ensure all community members can thrive.
Rochester, NY
Council President Willie Lightfoot from Rochester, NY, shared about the police killing of Daniel Prude, a 41-year-old Black man who was experiencing a mental health crisis during his encounter with the police. Following the incident, Lightfoot spoke about the City of Rochester's efforts to closely examine its policies, practices, and procedures in partnership with protestors, community members, and internal partners across the state on New York.
Lightfoot described the trauma, acknowledging "the need for a reckoning and restoration."
"We need to have these conversations with professionals in the room, and begin discussions for reparations (i.e., land, monetary, etc.) which many people don't want to talk about. We have to recognize that as leaders, we have also been traumatized by all the things happening with racial injustice and the COVID-19 pandemic. We need to ensure that we are practicing self-care."
Philadelphia, PA
Councilmember Jamie Gauthier from Philadelphia, PA, emphasized the need to develop holistic solutions with a public health lens as we reimagine what public safety means in our cities, towns, and villages. Gauthier expressed the need for municipalities, and local leaders to take responsibility for the historical harms resulting from structural violence, and to develop a plan that radically invests in Black and Brown communities.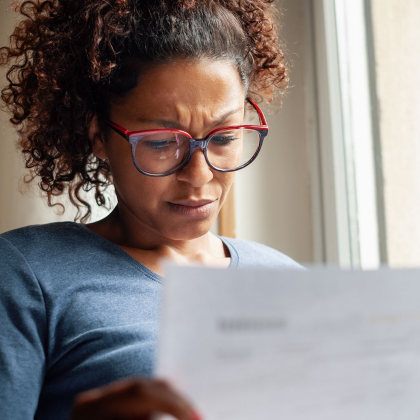 Philadelphia passed an emergency housing protection act that provided a local eviction moratorium to prevent residents from being forced out of their residences. The city emphasized the need for everyone to have safe and affordable housing to be able to build a better quality of life alongside efforts to ensure equitable development in the city.
Gauthier also highlighted the city council's recent passage of the City of Philadelphia's formal apology for the MOVE bombing. On May 13, 1985, the City of Philadelphia dropped a satchel bomb laced with C-4 explosives on the headquarters of the MOVE organization – a Black liberation group, killing 11 people, destroying 61 homes, and leaving 250 residents without a place to live.
"We can draw a straight line from the unresolved pain and trauma of that day to Walter Wallace Jr.'s killing in the very same neighborhood because what's lying under the surface here is a lack of recognition of the humanity of Black people from law enforcement."
Gauthier believes the government has a major role to play in healing, reconciliation, and listening to ensure community members with lived experience are centered in everyday legislation and policy decisions.
Bellevue, WA
Councilmember Janice Zahn talked about Bellevue's recent creation of a taskforce to review policing practices. Additionally, the city has elected its first Black councilmember, which has helped moved the conversation from discussing equity broadly to focusing on racial equity.
"If we do not center equity and specifically racial equity, then we will work on every other diversity component and never get to the racial disparities and inequities."
Acknowledging the longstanding relationship between power, protests, and politics, is an essential step for developing transformational policies, practices, and procedures that ensure all community members can thrive. These discussions create opportunities for peer learning, provide a space for local leaders to learn from one another, and outline elements that can be used in a racial equity plan to co-develop targeted solutions in their own communities.