Local elected officials are uniquely positioned to help their communities manage the economic and health impacts of COVID-19 and to address severe chronic inequities exposed by the pandemic. This blog is part of a series dedicated to highlighting mayors' priorities to help guide and focus local responses to support residents' health and safety in the near term, and to position the city to improve equity and resiliency in the longer term.
As communities face exacerbated impacts of high unemployment rates, business closures, and insufficient critical infrastructure, local leaders are preparing to implement economic recovery plans with the provision of aid they received from the previous federal relief package. Through targeted investments in workforce development and transit infrastructure, cities have developed detailed economic recovery plans to provide communities with the tools to both strengthen the local economy and promote a more equitable, inclusive, and resilient future. NLC analyzed Twitter data as of December 11, 2020, to understand how mayors from the top 100 U.S. cities by population are communicating about infrastructure and workforce issues. 78 percent of mayors tweeted about infrastructure investments in their communities in 2020; almost a third of these tweets focused on transit and pedestrian infrastructure. In addition, 70 percent of mayors tweeted about workforce issues with one-fifth of all tweets focusing on economic recovery from COVID-19.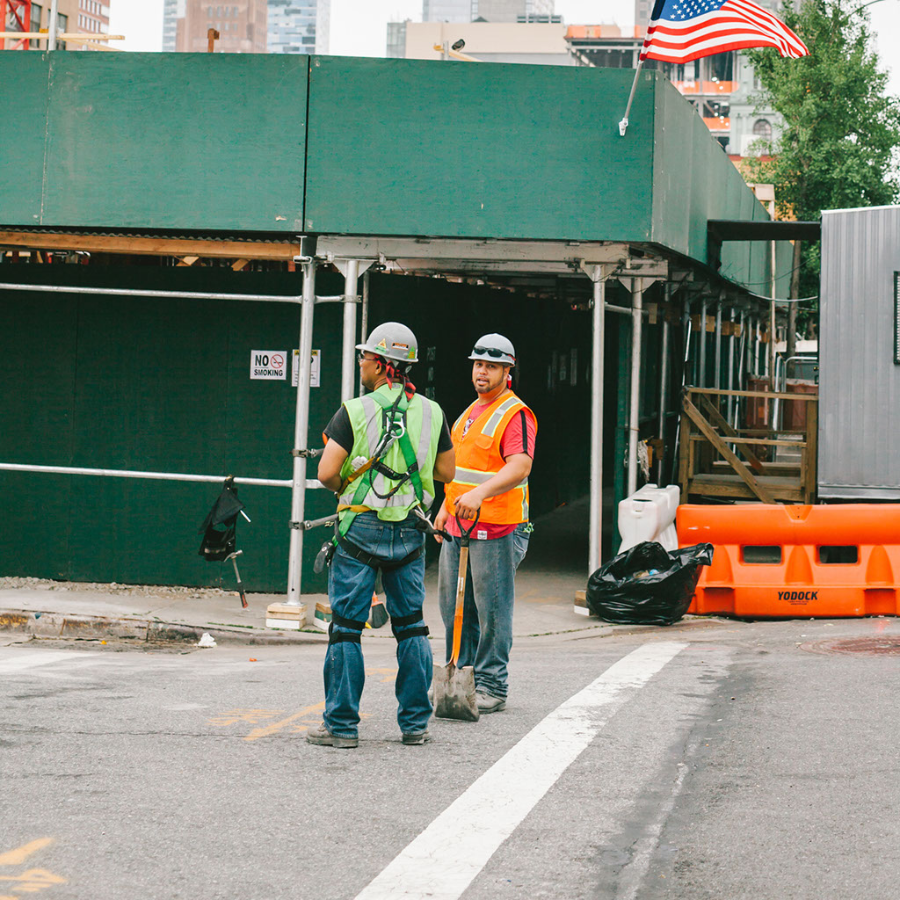 City leaders recognize the significant role transit infrastructure plays in creating jobs and the imperative need for workforce development programs that connect individuals to training and other essential resources to prepare them to do those jobs. However, even before the pandemic, our nation was facing a skills gap in the infrastructure sector. According to federal government estimates, 4.6 million additional trained workers will be needed by 2022 to keep pace with current hiring need in the infrastructure sector alone. In order to address both the growing infrastructure and workforce needs in cities, towns and villages across the country, empowering local solutions to programs is essential. And a strong federal partner to invest is vital.
Absent of significant federal investment, to address these significant challenges, cities have developed long-term transit infrastructure plans to improve essential services and create job opportunities for communities disproportionately affected by the pandemic.  These investments are not without their challenges, however, as Infrastructure investments have seen cuts across the board as revenue streams directly tied to these investments, such as gasoline taxes and other fees, have dropped sharply. Additionally, the federal workforce system is historically underfunded in a time when it needs more, not fewer, resources. 
Buffalo, New York unveiled its People's Transportation Infrastructure Agenda, aimed at improving the quality of streets, sidewalks and bridges in the city. The proposed projects aim to increase residents' mobility options, create jobs, and aid in the development of vibrant commercial corridors. Chicago, Illinois Equitable Transit-Oriented Development Plan encourages compact, mixed-use transit-oriented development to improve walkability, reduce traffic congestion and greenhouse gas emissions, promote public health, and add to the city's tax base. Through extended bus routes, new bike share stations, and more bike lanes, the plan aims to increase access to jobs, health care, schools and other services in disinvested neighborhoods.
Seattle, Washington voters approved a ballot measure in November to renew the city's Transportation Benefit District, which is expected to raise between $30 and $45 million a year through tax increases to invest in transit services and access. The plan will focus on investing in neighborhoods with acute mobility challenges, specifically in routes that serve working people, communities of color and transit-dependent neighborhoods. "STBD will continue to provide safe, efficient, and frequent transit for all Seattleites including essential workers fighting against this global pandemic," Mayor Jenny Durkan tweeted. "We can preserve a robust, connected transit system in Seattle that centers equity."
Cities are the engine of the American economy, and local governments across the country continue to support their local businesses and our broader national economy without significant support from the federal government.
In addition to investments in transit infrastructure, local leaders are utilizing federal relief funds to develop workforce development initiatives, not only to promote equity but to also assist displaced workers meet the skills demands of employers and aid in economic recovery efforts.
The city of Sacramento, California has offered free, comprehensive cybersecurity training to provide opportunities for jobseekers laid off by the pandemic, while also fulfilling the high demand for cybersecurity-skilled workers due to increased cybersecurity threats. Through a federally funded work relief initiative, workers displaced by the pandemic in Lewiston and Auburn, Maine will receive local resources and services, including housing assistance, skills training, resume building, job placement and paid mentorship.
St. Louis, Missouri announced a Solar Workforce Development pilot program, a paid opportunity for residents to develop green job skills. The program not only provides new career opportunities for workers, but also advances sustainability goals and promotes equity and inclusion within the regional workforce. "This is an innovative way for us to make strides with the City's ambitious climate protection goals while advancing diversity and equity in the workforce at the same time. I trust this pilot will deliver a tangible, comprehensive set of essential skills needed by City residents to participate in growing a green economy," Mayor Lyda Krewson of St. Louis tweeted.
Cities are the engine of the American economy, and local governments across the country continue to support their local businesses and our broader national economy without significant support from the federal government. With limited federal aid, and inaction in Congress on significant investments in infrastructure and workforce development programs, the path to national economic recovery faces an uphill battle. In NLC's newest member survey, when asked to describe their economic outlook, 56% of cities indicated their government will face significant challenges in providing essential services. In total, cities could be facing a $90 billion blow to their current year revenues. If Congress does not pass another stimulus, 71% of cities will face worsening economic conditions.
NLC continues to call on Congress and the Administration to pass a comprehensive COVID-19 aid package that provides flexible, direct fiscal relief to all communities, regardless of location or size, in addition to the ongoing need to invest in critical infrastructure and workforce programs. In the meantime, cities will continue to serve on the frontlines and ensure residents, businesses and workers have support during these difficult times.