On December 14, a bipartisan group of Senators and Representatives debuted a much-awaited COVID-19 aid package, comprised of two bills, totaling $908 billion. The first bill contains less contentious items—unemployment insurance, the Paycheck Protection Program, and money for food assistance. This bill totals $748 billion and could be passed immediately.  
Aid for Local Governments
In a separate bill, bundling together state and local aid and liability protection, the proposal includes $160 billion for state, local and tribal relief. The funds would be available through September 30, 2021 and distributed in four waves: the first wave would be distributed to states proportionally by state population. The other distributions would be made proportionate to the amount of state revenue lost. 40% of each state's distribution is required to be passed through to local governments within 30 days of receipt from the federal government, using a formula of the state's own determining, based on local population, local revenue loss, or some combination of the two.
Following the release of the proposal, NLC Executive Director and CEO Clarence E. Anthony issued the following statement: "While the bipartisan legislation released today highlights the importance of providing emergency relief to local governments, the decision to separate state and local aid into a separate bill at this juncture is not only misguided but completely ignores the reality our communities are facing right now. We urge Congress to pass the full package, including aid for local governments, as a single bill this week." Read the full statement here.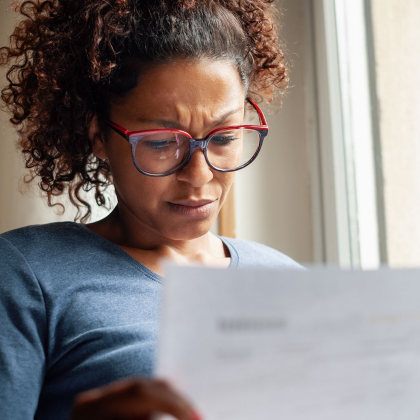 Other Provisions
The package includes $25 billion in rental assistance to states and local governments and Native American tribes through the Coronavirus Relief Fund. No less than 90 percent of the funds must be used for payment of rent, rental arrears, utilities and home energy costs, utility and home energy arrears, and related housing expenses; and up to 10 percent of the funds are available for housing stability services. Extends the current CDC eviction moratorium for one month until January 31, 2021.
The proposal includes $12 billion for Community Development Financial Institutions and Minority Depository Institutions to make targeted emergency investments to help low-income and minority communities withstand the economic impact of the COVID-19 pandemic and respond to this unprecedented economic downturn.
Broadband and Digital Inclusion 
The package includes roughly $10 billion within its education and connectivity title, divided into $6.25 billion for state grants that may be used for infrastructure or digital inclusion, and another $3.75 billion for digital inclusion, distributed through the Federal Communications Commission's E-Rate and Telehealth programs, the Institute for Museum and Library Services, and the Department of Veterans Affairs.
The package provides $45 billion in total for transportation support across modes – including $17 billion for airlines, $4 billion for airports, $15 billion for transit agencies, $8 billion private bus companies and ferries, and $1 billion for Amtrak. The airline funding is primarily payroll support through March 31, 2021, with limits on stocks and executive compensation, while airport funding is for Essential Air Service (EAS), Small Community Air Service Development Program, and concessionaires. Transit funding does not match what is reported as needed but will support operations.
Emergency Food Assistance 
The package includes $13 billion in emergency food assistance, including increases to the Supplemental Nutrition Assistance Program (SNAP) and funding for food banks.
Substance Abuse and Mental Health 
The package includes $5 billion for mental health services and substance abuse prevention and treatment, including funding for Certified Community Behavioral Health Clinics and the State Opioid Response Grant program. NLC supports the additional funding for substance abuse prevention, treatment and recovery, however, we continue to urge Congress to require States that receive a federal block grant to pass through 80 percent of the funding within 90 days of receiving the award to local governments and programs. NLC also urges Congress to require each State to submit a comprehensive report on how they are using federal funding to support local programs for the prevention and treatment of substance abuse disorders. 
Afterschool Funding Flexibility 
With many schools experiencing remote learning, the proposal includes important flexibilities that allow 21st Century Community Learning Centers funding to be used during the school day when the student is not receiving full-time in-person instruction and whether and allows for the activities to be virtual or in-person, so long as they are supplementing school instruction.
Unemployment Insurance Extension 
The package includes an extension of all unemployment insurance assistance for an additional 16 weeks, through April 19, 2021, with a supplemental $300 per week (half that of the original CARES Act provision).
The package includes $16 billion for testing, tracing and vaccine development and distribution, with $3.42 billion for grants to state and local governments for vaccine distribution.
Paycheck Protection Program & Small Business Support 
$300 billion to the Small Business Administration to allow the hardest-hit small businesses to receive a second forgivable Paycheck Protection Program (PPP) loan. Set-asides are included to ensure that smaller borrowers and underserved communities get access, such as small businesses with 10 or fewer employees.
Not Included
Neither bill includes an extension for the use of remaining CARES Act Coronavirus Relief Funds (CRF) monies. Thus, at this moment, unused funds will have to returned to Treasury at the end of the month. However, the bill has yet to be formality introduced so there is a hope that a provision could be put into the $748 billion package allowing for an extension.
Additionally, while the financial impact of COVID-19 on water and wastewater utilities combined is estimated to exceed $30 billion in lost revenues, the proposal does not include funding specifically for water utilities.
While unemployment numbers continue to rise, and NLC has previously supported efforts for at least $15 billion in supplemental workforce funds, the proposal does not include funding for skills training or putting workers back to work. The proposal also does not include an extension of the Families First Coronavirus Response Act Employer Paid Leave requirements.
Finally, the package does not include provisions from H.R. 8266, the FEMA Assistance Relief Act that would adjust the FEMA cost share for all Emergencies and Major Disasters declared in calendar year 2020 to not less than 90 percent Federal and 10 percent non-Federal. NLC and other local and state government groups believe that the adjustment is necessary to provide much needed relief to state and local governments that are struggling with a pandemic, higher-than-usual unemployment, and economic recovery. The adjustment is also necessary for cities, towns and villages that have also been struck hard by other disasters such as hurricanes, wildfires, tornadoes, and myriad other events including the pandemic.
Our Time Is Now
If state and local aid is going to make it into a final relief package, we need you to call your senators and tell them that cities, towns, and villages need additional aid. Time is short! The House and Senate are going to attach the proposal to an omnibus spending bill agreed to by Congressional negotiators. We have a matter of days to influence the outcome. Cities are essential! We must continue to fight, knowing that COVID-19 cases are surging, vaccine deployment is underway, testing is in high-demand, city budgets are fragile, and residents and businesses are looking to local governments for support.