The City of Buffalo is a part of NLC's Mayor Action Challenge for Lead Safe and Healthy Neighborhoods. To learn more and join, visit Local Action Challenge for Lead Safe and Healthy Neighborhoods.
While big cities grew in population and saw an increase in the cost of living over the past decade, cities like Buffalo were slower to attract businesses, home-buyers, and the millennials who were driving the 21st-century economy. As a former manufacturing center, Buffalo needed to highlight what would attract the populations it wanted to entice. Its thriving cultural community, low cost of living, diverse types of housing, and a growing research and technology economy proved critical to revitalizing the city's social and economic prospects.
And there were signs that Buffalo's self-reinvention was working. Major publications featured it as a destination for travelers. Anecdotal evidence of hipsters moving to Buffalo from Brooklyn because they could no longer afford New York City housing were shared in the local media. Most importantly, home prices in every neighborhood were rising, indicating that a region which had stagnated for over 30-years was showing signs of life.
Low-income residents and Black and other minority people who rent, often struggle to find housing that is affordable but also healthy.

Mayor Byron W. Brown, City of Buffalo, NY
Even during the pandemic, Buffalo home prices have remained stable and the job losses experienced during the spring months have been cut in half by November. As cities across the country struggle with local fiscal challenges, small business disruptions, and increased demand for social services — circumstances my Administration is also confronting — I decided to also address the safety and quantity of affordable housing.
I am leaning into the philosophy that a crisis should never go to waste. While the COVID-19 pandemic presents unprecedented challenges it also opens people's minds to possibilities they would have previously dismissed. Low-income residents and Black and other minority people who rent, often struggle to find housing that is affordable but also healthy. The stay-at-home orders needed to slow the spread of COVID only highlighted the potential dangers these renters face from inside their own homes. From poor heating systems to mold and lead contamination, many of their rental units pose dangers as severe to long-term health as the pandemic they are staying home to avoid. So, the time was ripe to introduce legislation that would tie rental certificates of compliance with an interior inspection for all single and double, non-owner-occupied rental units.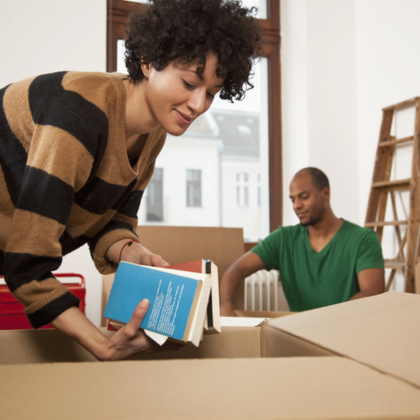 This classification of housing is home to the largest population of low-income renters in the City of Buffalo. Connecting a landlord's ability to rent with an inspection that guarantees a quality home alters the housing market dynamics in a significant way. Renters will no longer have to deal with potential lead contamination after moving in when they are more vulnerable to landlord inflexibility. With this legislation, landlords are forced to deal with this issue before they're able to legally rent a unit. To help landlords make their units lead-safe a revolving loan fund and other forms of support are being established by the City to assist them.
Another reason for this approach is that as I look ahead to Buffalo's post-pandemic economy—one which can build on the reports of it being an ideal place to work remotely from—my Administration recognizes that the City's plan to invest almost $400 million to build new or replace old affordable housing is vital to maintaining the economic revitalization Buffalo was experiencing before the pandemic. The new housing we are making available has to be available to Buffalo's growing and changing population, so ensuring that the existing single and double-rental units being utilized are safe and clean means our investment actually expands the number of affordable units and not just a displacement of people from one type of housing to another. This dual approach will help keep Buffalo affordable and vibrant as it builds upon the success of its pre-pandemic revitalization.