In response to national uprisings in cities across the country this summer, NLC has been working to align internally and engage externally to better support cities as they grapple with their current systems and consider new, equitable, and innovative visions of local public safety.
As a part of that work, I led panel discussions on two occasions through collaboration with the John D and Catherine T. MacArthur Foundation's Safety and Justice Challenge (SJC).
The first was as a part of our National Forum – where local leaders shared candidly how they were thinking holistically about public safety and their communities.
More recently, on October 30, 2020, as a part of the SJC Fall Convening, I had the pleasure of moderating a plenary session with Mayors Steve Allender (Rapid City, SD) and Regina Romero (Tucson, AZ)- both of whom are collaborating with their counties in this important work toward equitable public safety.
George Floyd, Breonna Taylor, Walter Wallace Jr., Elijah McClain- all names we know due to their untimely deaths at the hands of local law enforcement. It will take collaborative effort to stop add that list from growing. I am proud to see cities leading the charge in this space and utilizing their influence to convene stakeholders, change policy and address the historic struggles with some communities and the police. This issue is not partisan, it is about evolving public safety systems, sustaining positive reforms, and managing this heavy task with the varied pressure that 2020- and beyond- bring to local elected officials.
In addition to our work with the SJC, NLC hosted several sessions focused on public safety during our 2020 virtual City Summit- hoping to further engage our members on the topic. Through collaboration among all of our centers-engaging and dynamic conversation around alternative responses to calls for law enforcement, violence reduction and intervention, racial equity, community engagement, and jail reduction were featured throughout the conference.
Below, are some highlights from a few of those sessions:
Building Safer Communities: Addressing Violence Before, During and After the Pandemic
This session brought together Mayoral staff from Chicago and St. Louis in discussion around comprehensive violence prevention efforts. It also highlighted the work that Center for American Progress is doing to promote local offices of neighborhood safety. While violence continues to plague communities- as moderator David Muhammad shared- "the good news is, there is hope and cities are thinking critically about violence and engaging in new and innovative ways."
Creating Equitable Systems: A Forum on Re-Imagining Public Safety
This open forum allowed our members to share their local perspectives on public safety and showcased the diversity in thought on the topic. We were happy to have opening remarks from Mayor Ras Baraka who lead with the words: "The fight for equity and justice begins with municipalities in this country. In cities across America, whether you are Democrat or Republican, you are rethinking how your police interact and work with your communities. This is a hot button issue, but it is also an important issue that this country is reckoning with."
Innovative Responses: Emerging City Strategies for Public Safety and Emergencies
Examples of alternative and innovative local efforts to respond to calls for law enforcement are emerging more frequently in cities across our nation. In both Eugene, OR and Missoula, MT- local leaders are at the forefront of these models, showing that those in crisis have needs beyond those that police may be able to offer.
These sessions were important and timely and clearly underscored the need for our work to continue. As we look to leave 2020, and many of its challenges, behind us we know that there are mighty tasks ahead of us. A part of that involves continuing these conversations with city leaders and working toward tangible solutions and actions. NLC is in the early phases of planning Re-Imagining Public Safety task force that will carry these conversations forward. Chairing this taskforce are two local leaders committed to this work- Mayor Ras Baraka of Newark, NJ, and Mayor David Holt of Oklahoma City, OK. We are excited to see the taskforce develop and work on this important issue and will be formally announcing it soon.
I want to close with a quote from Van Jones who spoke to our members candidly on this topic:
People are asking for safer communities. They are not asking to be abandoned or abused or neglected by law enforcement. I think people are right to ask for a different mix of dollars and resources to get us to safer and more peaceful and thriving neighborhoods.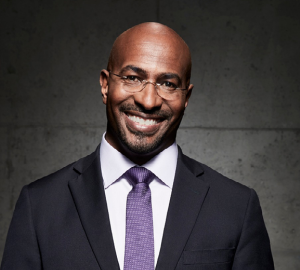 Van JonesCNN Political Contributor
Want to learn more? Contact us today!
If you have any questions or would like to learn more, please email us for additional help and resources.