The task of forging an MOU among the city's probation, public health and child welfare agencies was arduous and slow. Optimism would sag due to the sudden departure of a champion, or worried lawyers would create delays. At one point, San Francisco's nascent and promising Shared Youth Database team hit a wall.
Initially, a juvenile court judge issued an order, which spurred an MOU covering the sharing of records. After several years, however, the city attorney called into question the juvenile probation department's legal pathway for participating in the shared system, and out of caution, urged juvenile probation to withdraw from the MOU.
However, the integrated database pointed to a strong need for prevention through early intervention. "We didn't want to wait until a family is far down this road before having these multi-disciplinary conversations," explained Assistant DA Miller." Thus, the probation department re-entered the agreement.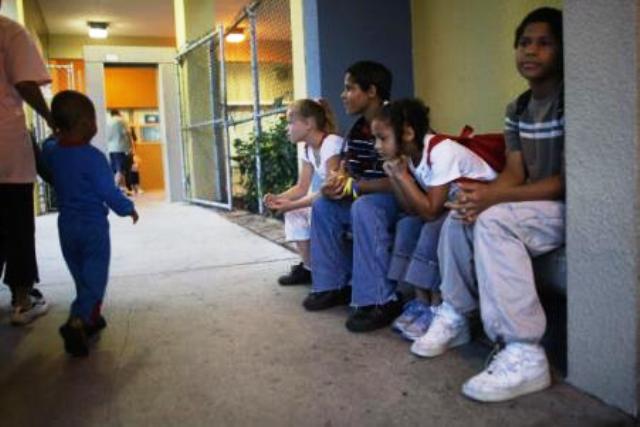 In April 2015, the school district signed the MOU as a fourth partner, along with probation, public health and child welfare. Schools will limit data sharing to the students they have already flagged as "at risk," and will pool essential data so that youth can receive effective, efficient and coordinated services.
The unprecedented MOU among the schools, probation, public health and child welfare took almost a decade to achieve.
Data-sharing expert Andrew Wong provides this advice for cities that are thinking about or planning to undertake a similar effort: get the right people at the top to drive the issue; get the lawyers to speak with each other in a timely fashion and stay in close communication with agency heads; and have a consultant on board who can help with technical and legal issues.
Dan Kelly, director of planning for San Francisco's Human Services Agency, brings the issue back to the ground, noting that other than technology, the greatest challenges are at the casework level. Workers tasked with entering and receiving data need to provide data to caseworkers in a manner that helps them with their cases today, rather than data for research or evaluation purposes alone.
Realizing this, Kelly involves staff in the data-sharing policy discussions to ensure that high-level data-sharing agreements actually help caseworkers do their job better. He asserts that if the shared data doesn't get used in real time to help those in the most need, then none of this makes sense.
Kelly recognizes that this is all a work in progress: "Come back in a year and you'll see fundamental changes in how cases are coordinated. Come back in five years and you'll see changes in the lives of at risk children."
RELATED BLOG POST
Better Outcomes Through Data-Sharing: San Francisco's Shared Youth Database