SolSmart: Nationally Distinguished. Locally Powered.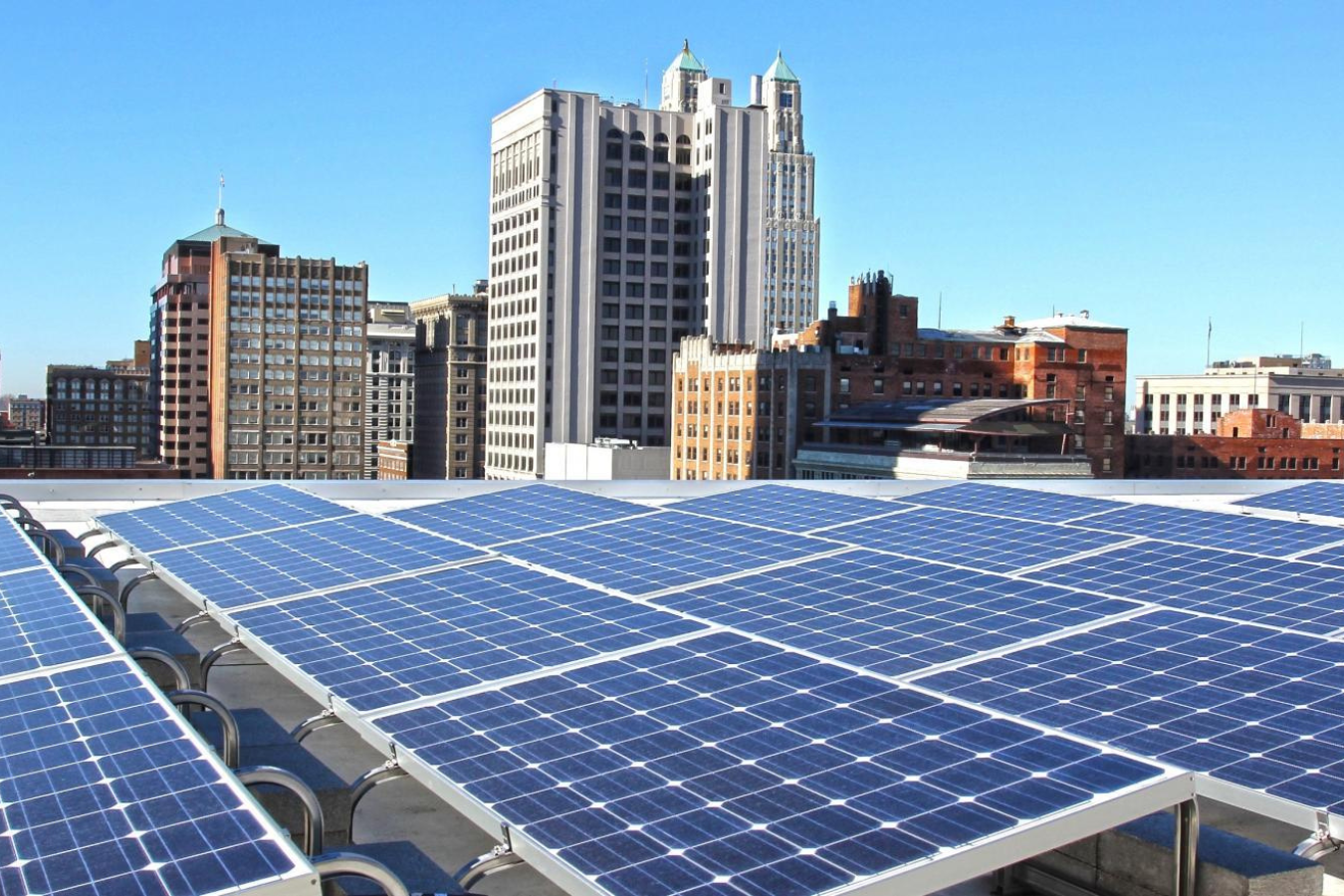 December 06, 2016
The Sustainable Cities Institute at NLC is part of a team providing no-cost consulting services to cities through SolSmart, a national designation and technical assistance program that recognizes leading solar communities and empowers additional communities to expand their local solar markets. Funded by the U.S. Department of Energy's Solar Energy Technologies Office (SETO), SolSmart strives to cut red tape, drive greater solar deployment, and make it possible for even more American homes and businesses to access affordable and renewable solar energy to meet their electricity needs.
Learn more by completing this brief form.
SolSmart Designation
The designation criteria that forms the foundation of the SolSmart program was developed and vetted by national solar experts from the solar industry, leading non-profit organizations, local governments stakeholders, and the U.S. Department of Energy. Communities are designated SolSmart Gold, Silver, or Bronze when they achieve a predetermined points total. The SolSmart scorecard is used to baseline a community's current solar processes and market. It is comprised of 82 unique credits in 8 different categories that aim to improve local solar markets.
SolSmart Categories

| | |
| --- | --- |
| Permitting | Planning, Zoning, & Development Regulations |
| Inspection | Construction Codes |
| Solar Rights | Utility Engagement |
| Community Engagement | Market Development and Finance |
SolSmart Technical Assistance
NLC has partnered with The Solar Foundation and others to provide customized, no-cost consulting services. Our team of national solar experts works with elected officials, city staff, and community members to help cities update their solar processes using established best practices. Technical assistance is funded by SolSmart, at no cost to the community. Cities simply need to commit staff time to working with SolSmart and demonstrate a commitment to achieving designation.
How to Get Started
Visit SolSmart.org to learn more about the program. If you're interested in starting the SolSmart process please contact Nick Kasza at kasza@nlc.org or 202-626-3007.
Express interest in SolSmart by completing this form
Learn more about the program during a quick consultation call
Complete the SolSmart scorecard
Access no-cost technical assistance
Become a SolSmart designated community!