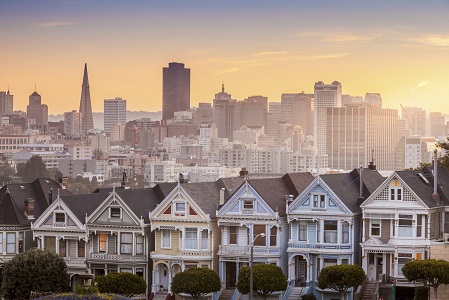 San Francisco is a national leader in early childhood care and education. Through Mayor Edwin Lee's Office of Early Care and Education and the city's Preschool for All program, San Francisco provides opportunities that support early learning and healthy development. With the passage of ballot measure Proposition C in 2014, San Francisco is poised to build on its current early childhood efforts.
Proposition C directs more than $135 million in annual funding to school and children's programs across the city for the next 25 years. The measure also established a new council, the Our Children Our Families Council, to create a plan for the city to improve conditions for children and families. The council is led by the Superintendent of Schools and Mayor Lee, and includes community leaders and parents.
As part of NLC's City Leadership for Building an Early Learning Nation initiative, San Francisco will map, analyze and augment its resources in various parts of the it's early childhood education system. To support teachers' professional development, the city plans to develop an inventory of current initiatives, and eventually align those efforts.
Building on a robust family support system, San Francisco hopes to align their family engagement strategies to their quality rating and improvement system. The city is also conducting a comprehensive fiscal analysis for early childhood education services, which will allow city leaders to better leverage resources and plan more effectively.
HOME
CITY PROFILES