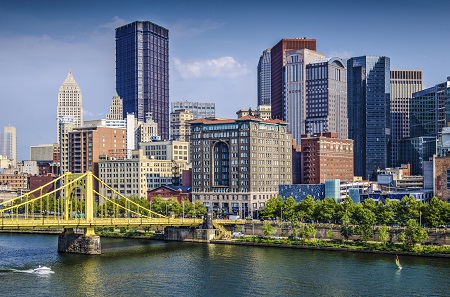 The city of Pittsburgh collaborated with a variety of partners to establish the Mayor's Blue Ribbon Panel on Early Childhood Education (MBRPECE) to strengthen the city's early childhood system.
The MBRPECE has established 11 focus areas, including continuity of care and maximizing the use of public funds for early education. Pittsburgh's goal is to ensure that children's education and development remain the focal point of the MBRPECE's agenda as the group examines how to best support early care and education providers, parents and partners.
In December 2014, the Pittsburgh City Council passed an amendment to the 2015 capital budget that allowed $250,000 to be re-appropriated for low-interest loans and grants to improve the safety and quality of child care facilities. The city is partnering with the Pennsylvania Association for the Education of Young Children to guide these efforts, and will align their work with the state's quality and improvement rating system.
Pittsburgh is also planning to establish an Early Learning Investment Commission to create a sustainable plan for financially supporting early childhood initiatives in the city.
HOME
CITY PROFILES