Park Forest City Profile on Racial Equity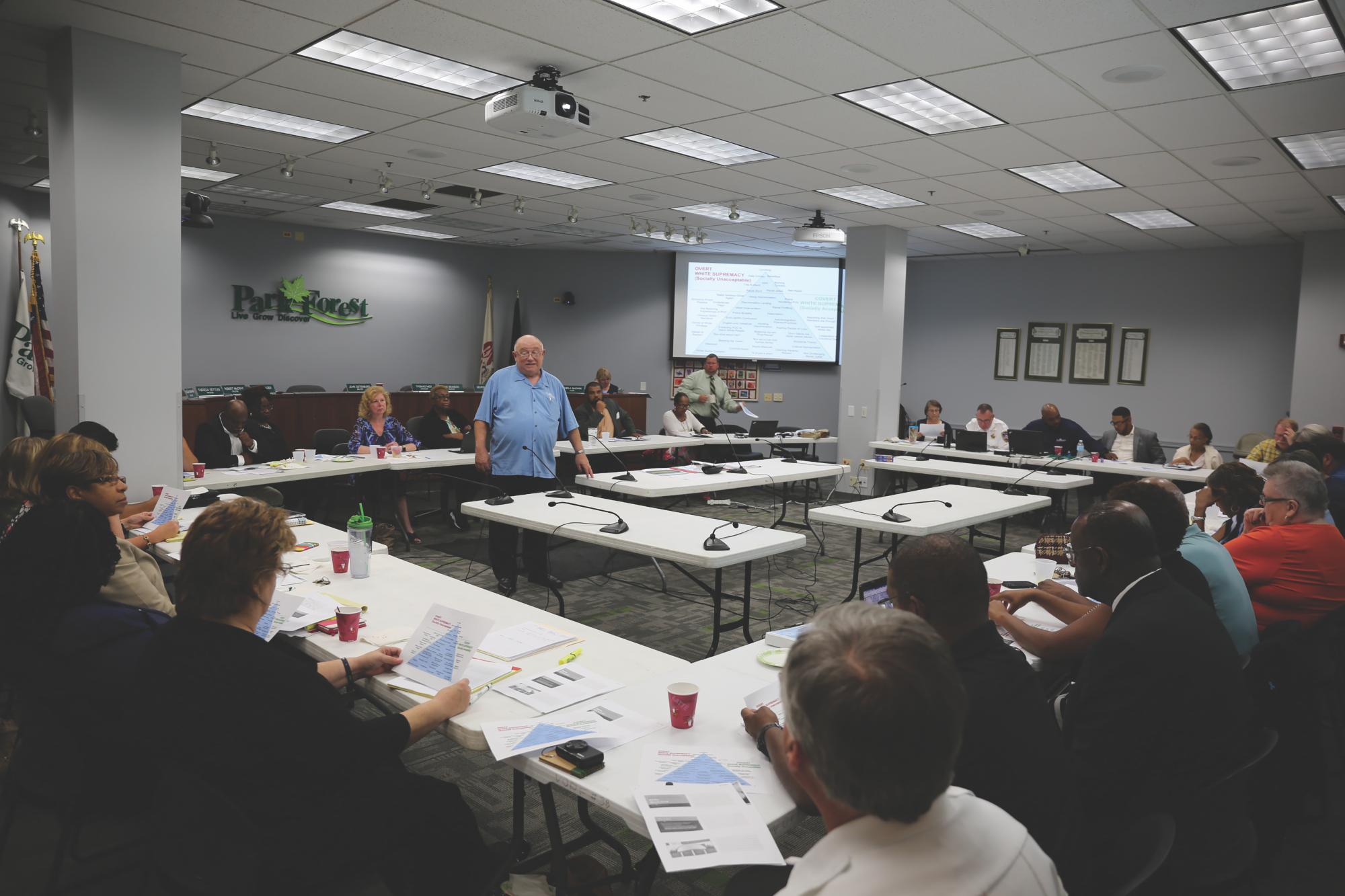 Park Forest
November 6, 2018
Building on a Unique History as an Integrated Village
The Village of Park Forest was established in 1948 to house military veterans as the nation's first planned community after World War II. Park Forest was initially designed as one of the few communities without restrictive covenants by religion. Building on that ten-year tradition, Park Forest was racially desegregated in 1959 when the first African-American family was invited to live in the village through efforts by some members of the local Unitarian Church. Perhaps as a result of the planned integration of Park Forest, the town faced a smaller degree of white flight in the 1980s than did many other suburbs. Much like other cities, Park Forest faces a lack of diversity in the village's staff, which is currently predominantly white even though the current village population is approximately 65 percent black.
This city profile is part of a larger series sponsored by the W. K. Kellogg Foundation.
Key Takeaways
Prioritizing Racial Equity 
In a small village with limited resources, Mayor Ostenburg has helped staff and community leaders in Park Forest prioritize racial equity and make systemic changes.
System Changes
Despite a unique history of intentional racial integration, Park Forest staff realized that unintentional perpetuation of systemic racism is something they need to address head on.
Engaging the Public
Police Chief Mannino has taken a proactive attempt to lead on racial equity by engaging the public in discussions about  the kinds of perspective-taking skills needed to help address racial profiling. 
Demographics