Declining funding, increasing mandates and misaligned priorities at the federal and state levels have placed responsibility squarely on local governments to maintain roads, upgrade water and wastewater systems and accommodate growing transit ridership.
But do cities have the authority to raise the revenue needed to maintain aging infrastructure and to make new investments that support growing populations?
The ability of cities to meaningfully address our nation's vast infrastructure challenges is bound by levers authorized to them by states. This report offers a state-by-state analysis of local option taxes and fees, including motor vehicle fees, sales and fuel taxes, as well as emerging mechanisms like state infrastructure banks and public-private partnerships.

The decline in infrastructure investment, rapid deterioration of existing infrastructure assets and the need for significant upgrades is commonly referred to as the infrastructure deficit. Below are the shortfalls specific to each type of infrastructure included in this analysis: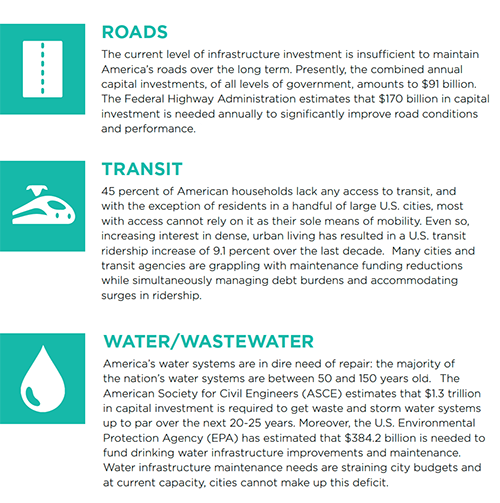 Traditional means of paying for infrastructure no longer cover the costs of building, operating and maintaining elements such as roads and wastewater management facilities. The partnerships between levels of government are eroding, and cities are increasingly on their own to fund necessary infrastructure. The changing nature of funding responsibility demands that we take stock of the tools available to cities and assess whether these are sufficient to meet growing needs.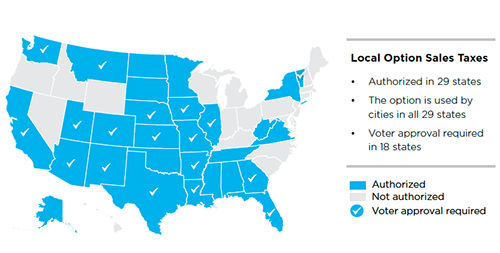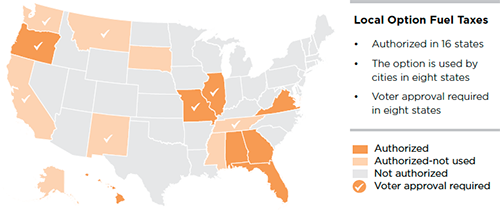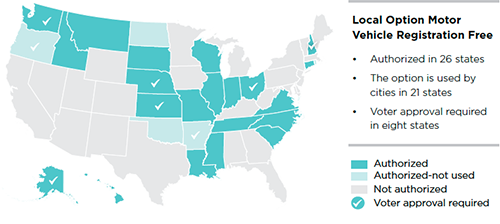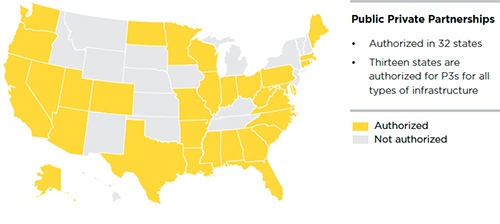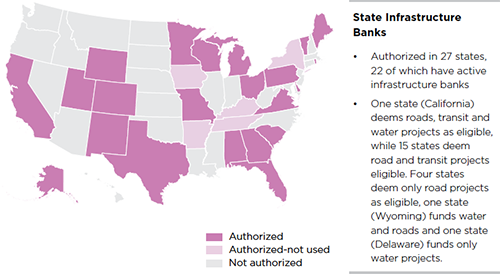 Cities across the country have unequal access to local infrastructure funding tools, and additional hurdles like county administration overlays and voter approval requirements make it even more difficult for cities to tackle growing needs.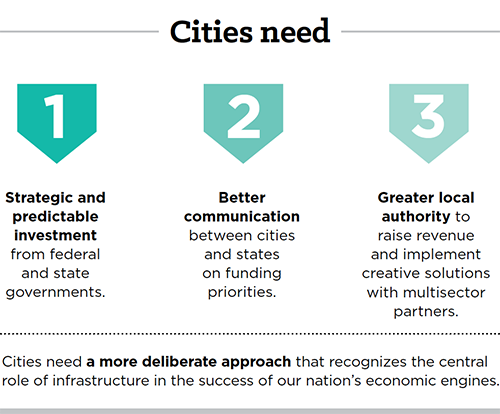 Click here to learn more about how you can participate in Infrastructure Week, May 16-23, to elevate the discussion of these critical issues. You can also Tweet this quote: "Cities across the country have unequal access to local infrastructure funding tools." Don't forget to use the hashtag #InfrastructureMatters.