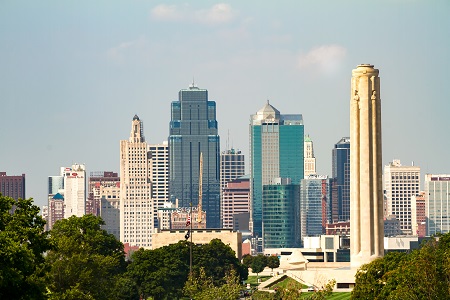 Kansas City is a leader on early childhood education, working to close the word gap and ensure kids are ready for kindergarten. The local chamber of commerce has also made early childhood care and education a priority.
Kansas City faces unique challenges due to a state law prohibiting the implementation of a rating system for early childhood programs. However, the city has made progress in advancing its early childhood education agenda, including opening early learning centers in Kansas City Public Schools and making universal Pre-K available to all of the 600 four-year olds in one of the city's school districts.
As Kansas City works toward creating a city where all four-year-olds have access to universal Pre-K, they are creating a plan to implement a high-quality system and secure sustainable funding.
A collaboration among multiple Kansas City-based organizations is in the final stages of creating a common Kindergarten Entry Screening tool that is being piloted in fall 2015. In addition, the Partners in Quality committee is creating a strategic plan that addresses the connections between early childhood education and workforce development.
HOME
CITY PROFILES