Introduction
A child's early years are a time of incredible growth and development, and what happens during these years can have a major impact on his or her opportunities for success later in life. Children who participate in high-quality early learning and development opportunities are more likely to graduate from high school and develop stronger social and emotional skills. A growing body of research shows that investments in high-quality early learning and the healthy development of young children can yield significant returns.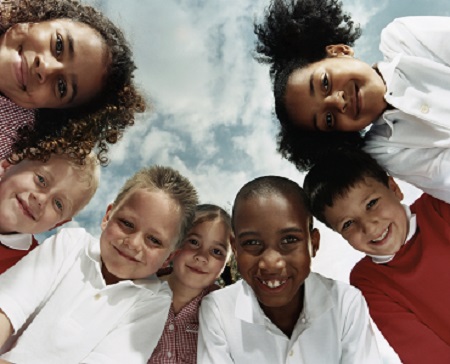 For example, a recent study shows that every dollar invested in high-quality early childhood programs can provide an economic return of as much as $16. This investment increases the odds of future success in school and on the job, and generates returns on investment through reduced crime, lower special education and welfare costs, and higher earnings and tax revenues for participants.
Many city leaders understand that providing high-quality education and development opportunities for young children is an essential component of their long-term economic development strategy. As a result, a growing number are making critical investments in early childhood that will benefit their residents and communities now and in the future.
However, the local health, child care and education systems that serve children in their earliest years often operate independently from one another. In many communities, agencies and programs serving the same families do not coordinate their efforts, and miss the chance to promote alignment and smooth transitions along the education continuum (initially from birth through age three and to pre-kindergarten (Pre-K) programs, and then subsequently from Pre-K to kindergarten and the early elementary grades). This fragmented structure can undercut the effectiveness of investments in early childhood programs, failing to fully support children in their most important stages of development.
City leaders have a unique, ground-level perspective on the impact that efforts to improve school readiness, reduce opportunity and achievement gaps can have on the lives of young children, families and residents. Many are realizing that, in order to get the greatest return on investments in early care and education and to ensure that all children grow up healthy and ready for school, cities must develop a system that promotes educational alignment for young children.
A well-aligned system includes streamlined communication and coordinated services that address the full range of academic, behavioral, health and family issues. It also eases developmental as well as educational transitions, and provides a range of educational opportunities in the classroom and the community.
The National League of Cities (NLC), through its Institute for Youth, Education and Families (YEF Institute), is helping city leaders align the various systems that serve their youngest residents. The goals of this work are to promote the healthy development of young children and ensure that every child enters kindergarten ready to learn and succeed in school. As part of this effort, the YEF Institute has identified 10 common elements of effective early childhood systems alignment.
Cities do not have to tackle all 10 elements at once to be successful in their efforts. Focusing on two or three elements initially can build support, resources and the basic structure for how educational alignment for young children may work in a particular city. Mayors and other city leaders often find that such early efforts lead quickly to related work on other key elements as a result of their interconnected nature.
EAYC HOME
ISSUE BRIEF TABLE OF CONTENTS
I. Introduction