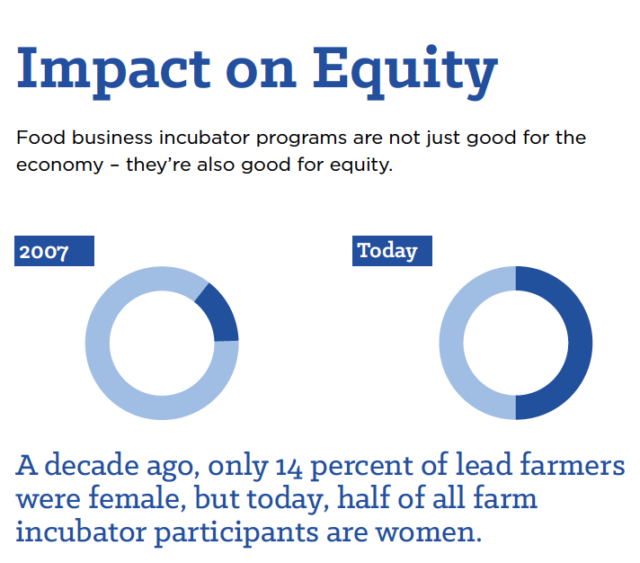 The national context is ripe for food-based entrepreneurship, with the $1.8 trillion food industry comprising about 13 percent of the total economy.
This municipal action guide from the National League of Cities (NLC) provides an overview of kitchen and farm incubator programs, as well as guidance on how local governments can support these emerging strategies to promote local entrepreneurship and strengthen local food systems.
An incubator program is defined as a comprehensive assistance program designed to help startup and early-stage businesses become financially viable companies.
Kitchen and farm incubator programs are working to create more equitable access to entrepreneurship among diverse populations.
Supporting the establishment of a kitchen or farm incubator program is one-way local government leaders can invest in a more equitable and sustainable local economy. This action guide offers suggested strategies for how cities can get involved.
Download the Food-Based Business Incubator Programs' Municipal Action Guide
Dive deeper into the strategies by downloading a copy of the Municipal Action Guide today.