Electric vehicles (EVs) are a growing share of America's fleet through
new federal and state investments. Similar investments are also being made to expand charging infrastructure from utility companies and private sector partners.
In the Bipartisan Infrastructure Law (BIL) alone, the federal government commits $7.5 billion for states and cities to build out an additional 500,000 EV chargers across the U.S.
With EVs coming to communities, local leaders in cities, towns and villages of all sizes need to be ready to ask the necessary questions about EVs and the electric charging infrastructure that they require.
Complementary Resource: Electric Vehicle Charging Glossary for Municipal Leaders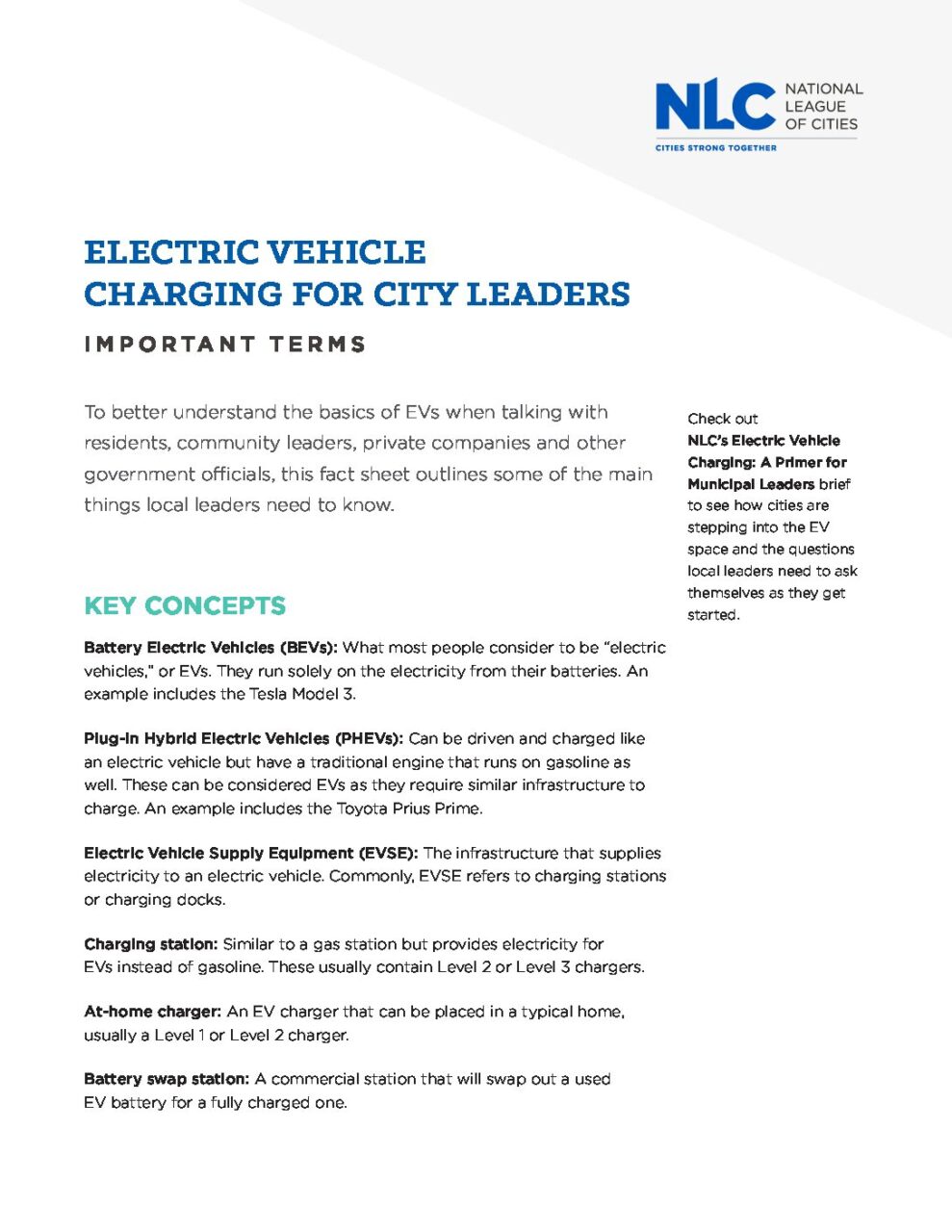 To better understand the basics of EVs when talking with residents, community leaders, private companies and other government officials, the downloadable fact sheet outlines some of the main things local leaders need to know.