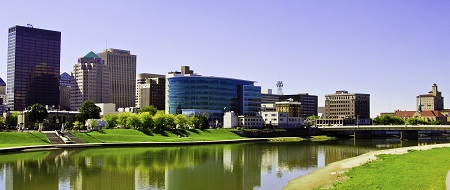 Mayor Nan Whaley has set out to make Dayton a "City of Learners" by establishing a 70-member City of Learners Committee. The committee has held multiple listening sessions with Dayton residents, and narrowed its focus to five key issues, including early childhood education. Dayton is a Campaign for Grade Level Reading community and also has a cradle-to-career initiative, Learn to Earn Dayton.
Mayor Whaley has provided strong support to ReadySetSoar, the early childhood initiative, that has facilitated development of recommendations for a Preschool Promise program that will provide the opportunity for all four year olds to attend high-quality preschool in the City of Dayton and across Montgomery County. The community has also worked together to create Readiness Skill sheets, develop Readiness Coalitions with partnerships between schools and community based providers.
Through the Preschool Promise, Dayton plans to educate the community about the Power of Preschool, expand access to high-quality programs, and assist families in finding and paying for preschool. Dayton is working on a community education plan to help residents understand the Power of Preschool.
Dayton has strong partnerships with Montgomery County, as well as the local resource and referral agency and school districts.
HOME
CITY PROFILES