The earliest years of life are critical to a child's development. These years matter enormously, not just to children but to their families, schools and communities.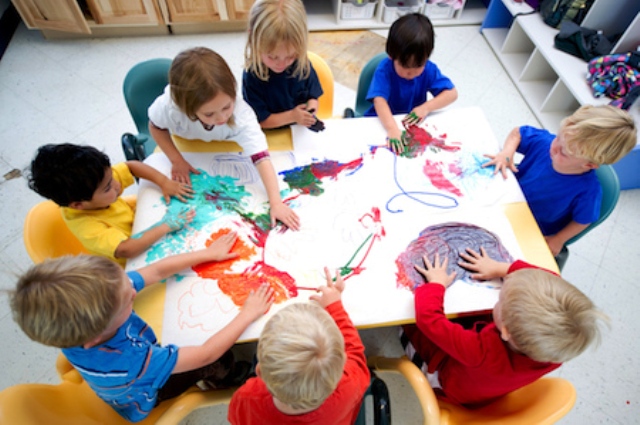 Communities are investing in early childhood programs that address all aspects of a child's development, and the role of the family in early learning and school readiness.
NLC is partnering with the Center for the Study of Social Policy's Early Childhood-LINC (Learning and Innovation Network for Communities) on a new initative to connect strong leaders who are committed to helping young children get the best possible start in life.
The City Leadership for Building an Early Learning Nation initiative helps communities strengthen or build early childhood education systems. While Early Childhood-LINC has an existing network of nine communities, NLC has established a network of seven cities as part of this initiative.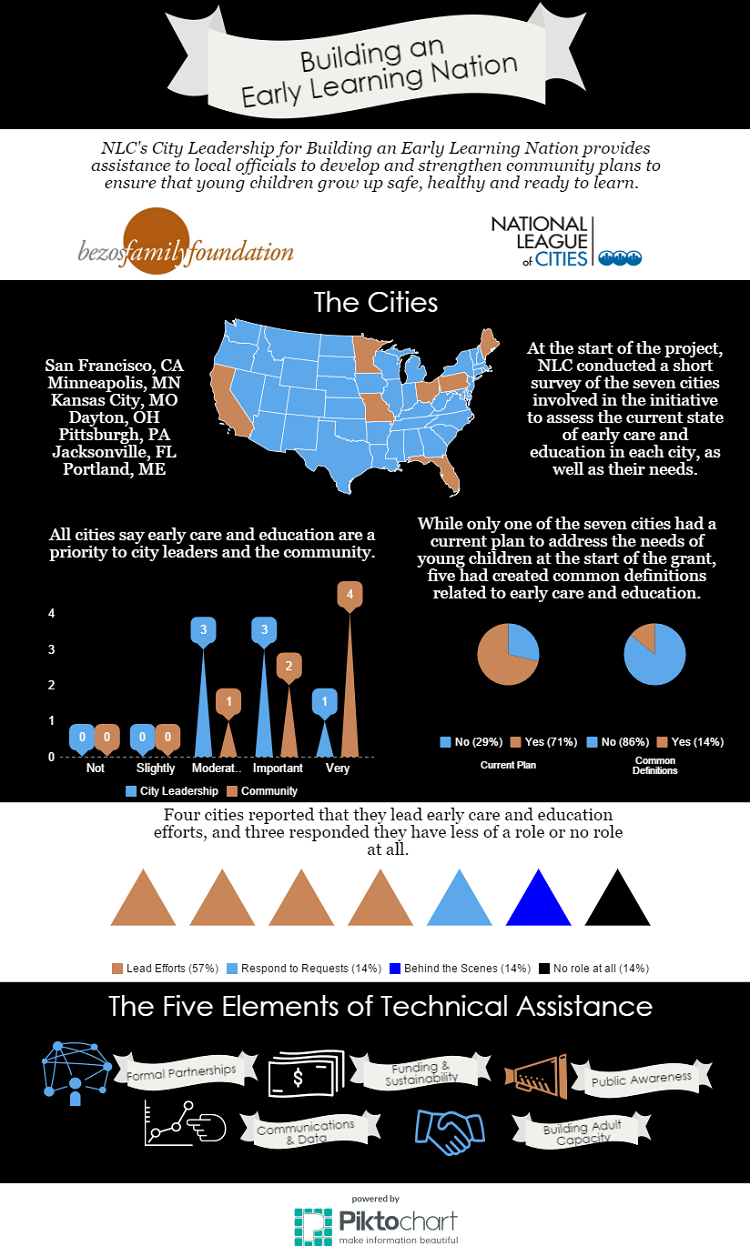 City leaders can work with a wide range of education providers and community partners to prepare children for kindergarten, and continue to provide supports through the early grades and beyond.
This technical assistance initiative provides assistance to local officials to develop and strengthen community plans and partnerships to ensure that young children grow up safe, healthy and ready to learn.
This project is made possible by generous support from the Bezos Family Foundation, which is working to make the U.S. an Early Learning Nation.
RESOURCES
ELN City Use of Early Childhood Data
Sketch Notes from ELN Cross-Site Meeting in Denver
CITY PROFILES