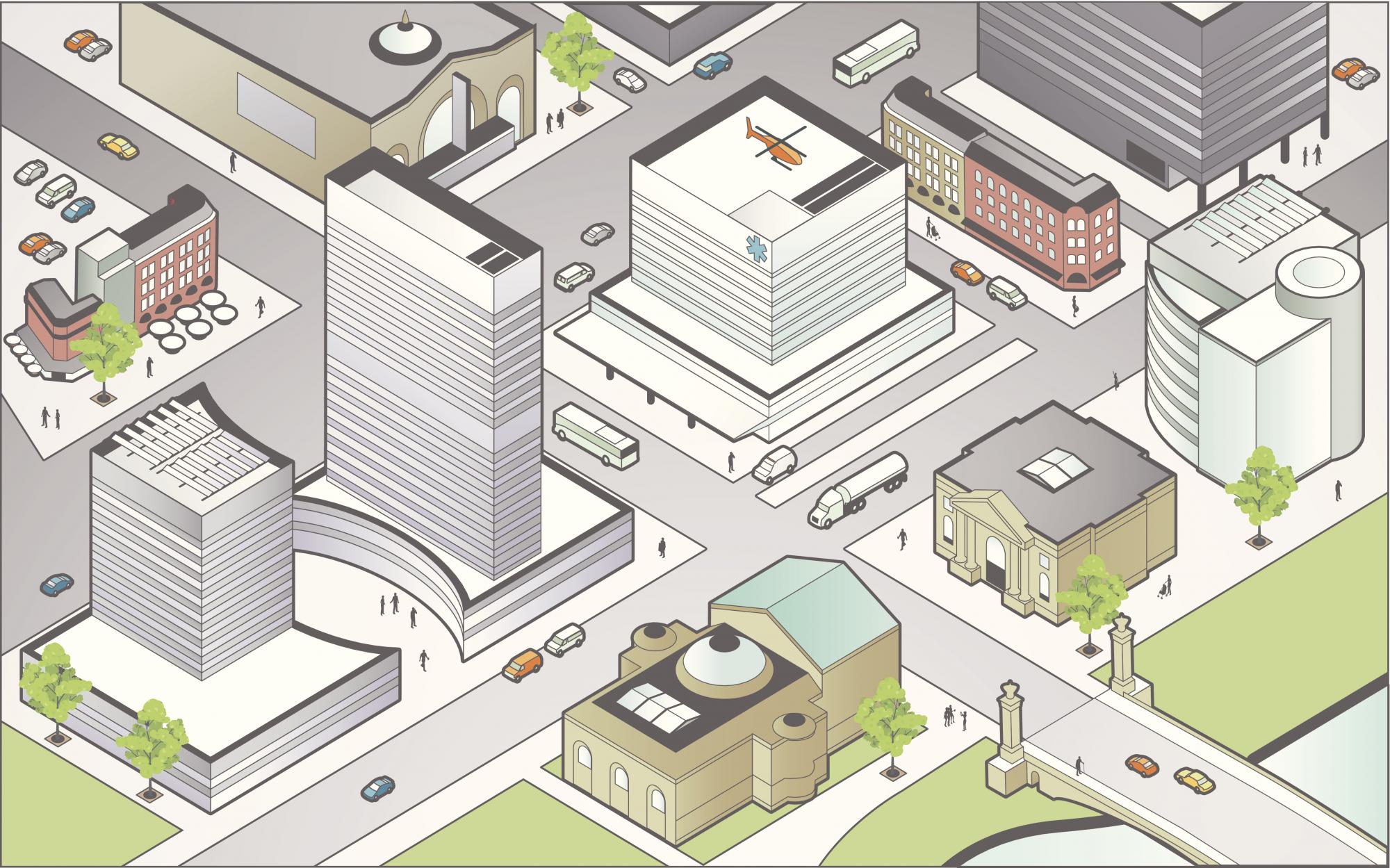 Business center of a city
City Innovation Ecosystems
Call for Commitments 2019
At NLC, we recognize that local action is necessary to build an inclusive, innovative American economy. We are dedicated to helping cities, towns and villages thrive in the modern economy.
That's why, for the second year in a row, we're accepting applications to our City Innovation Ecosystems program. In partnership with and support from Schmidt Futures and Ewing Marion Kauffman Foundation, the program helps city leaders identify roadblocks to innovation, entrepreneurship and STEM education, and partner with companies, universities, foundations and entrepreneurs to commit to solutions.
The Benefits
In the program's inaugural year, 50 cities joined the program by making specific and bold commitments. Ranging from rural townships, college towns and major metros, these cities have joined with over 200 local partners and will deploy over $100 million in regional and national resources to support young businesses, leverage technology and expand STEM education and workforce training for all. 
NLC invites local elected officials who are working in partnership with businesses, foundations, colleges and universities, school districts, and/or community-based organizations to strength entrepreneurship, innovation and STEM learning to be part our 2019 call for commitments.
Applications are accepted through October 1st. If you are interested in learning more, contact Scott Andes, program director for City Innovation Ecosystems, at andes@nlc.org or with further questions.
NLC will release the 2019 cohort at City Summit in San Antonio, November 20-23.
Comments or Questions?
Program Director, City Innovation Ecosystems
202-869-1889
Manager, Local Democracy Initiative
202-626-3136
2019 City Fiscal Conditions
Curious when the recession might hit? Or how international trade is impacting local economies?…
Center for City Solutions
Keep your pension plan healthy to avoid bankruptcy and support your workers. The pension landscape…
Center for City Solutions
Family on porch
"Municipal governments have an important relationship with the census — both as consumers of the…
Center for City Solutions
Federal Advocacy
Housing of all kinds
Which housing market does your city have? There are six. Every medium and large city in America…
Center for City Solutions
congested street
WASHINGTON — August 7, 2019 — Solving the growing infrastructure crisis is a priority for American…
Center for City Solutions
Mobility is critical to individual and societal prosperity. Individuals need the ability to get…
Center for City Solutions