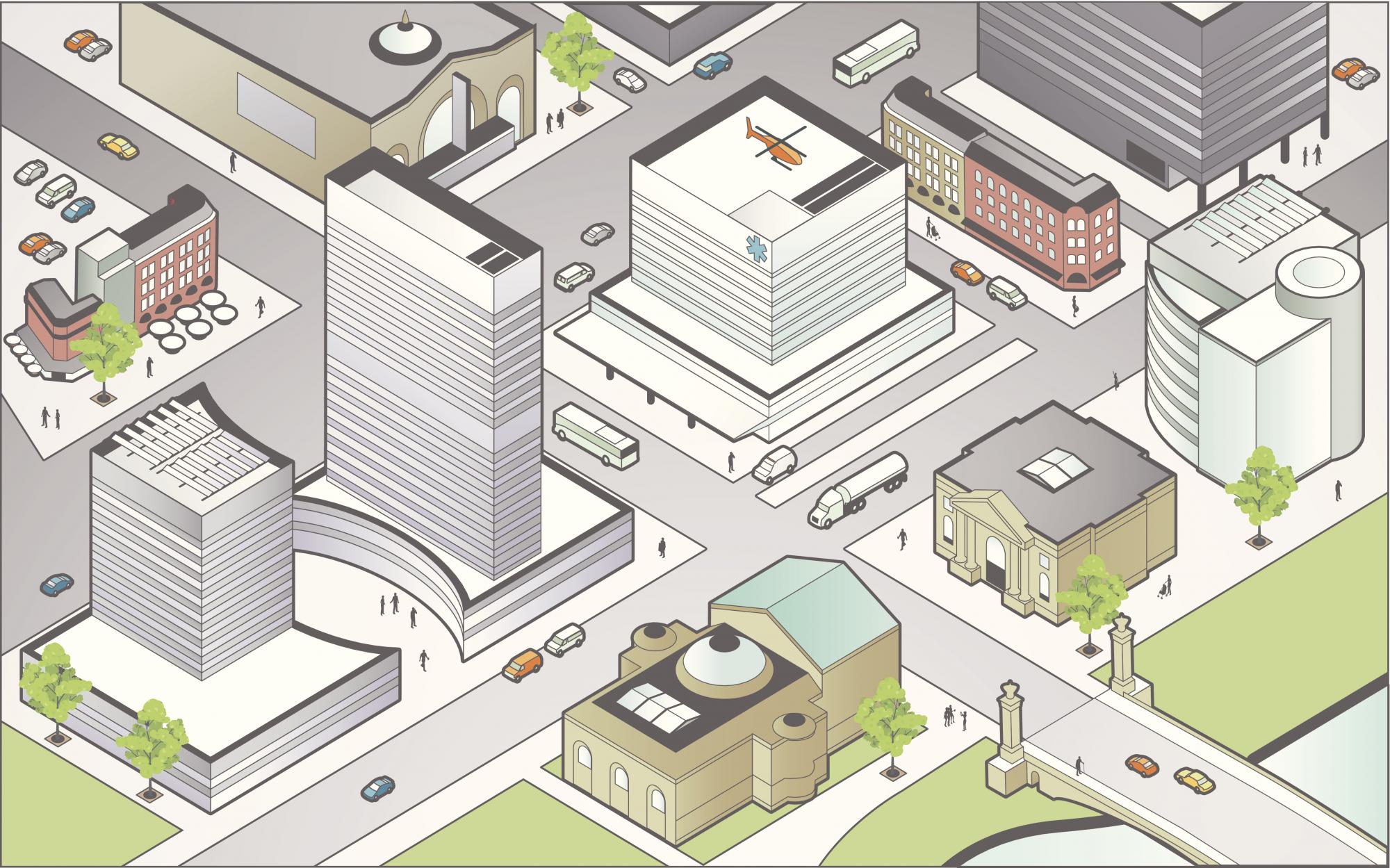 Business center of a city
City Innovation Ecosystems
Never in the nation's history have cities been exposed to such fierce national and international competition for jobs and growth. In the past, companies could successfully train workers and build new products in isolation. Today, firms need to collaborate to compete and thrive in this modern economy. In partnership with and support from Schmidt Futures, the National League of Cities' City Innovation Ecosystems program will help city leaders identify roadblocks to innovation and partner with companies, universities, foundations, educators, and entrepreneurs to commit to solutions.
Call to Action 
NLC is asking local public, private, and civic leaders to make new, measurable and impactful commitments to increasing the adoption of technology, improving the climate for entrepreneurship, and expanding youth and adult opportunities in science, technology, engineering and math (STEM) at the local level.
By making a commitment, we invite cities to take part in NLC's City Innovation Ecosystem program that will help you achieve your goals. We also invite commitment makers to join us at City Summit in LA from November 7-10th where we will showcase accepted commitments. By completing this form you agree to let NLC publicize your work in publications, at events and through other activities. Remember, commitments are meant to highlight future work that has not already been completed.
Commitments are due no later than October 9, 2018.
If you have any questions about your city's commitment to action, or the Innovation Ecosystem program, please email Scott Andes, Program Director, City Innovation Ecosystems at andes@nlc.org.
City Innovation Ecosystem program will:
Bring 5-7 city leaders to City Summit to announce their commitments on the main stage
Market and brand commitment making cities to the media and our broader membership
Develop cohorts of cities facing similar challenges & support light touch technical assistance
Connect commitment making cities with national corporate and philanthropic partners
Use commitments as topics for research and other publications
Use commitment making cities as test cases for a new form of on-the-ground economic development support
Ask 2018 commitment makers to join us in San Antonio for City Summit 2019 to highlight achievements over the year
Comments or Questions?
Program Director, City Innovation Ecosystems
202-626-1889
A new report, Mayoral Views on Racism and Discrimination, explores how mayors of medium-sized and…
Race, Equity, and Leadership (REAL)
Center for City Solutions
Austin
Revenues Continue to Expand, But Growth is Slowing WASHINGTON — September 13, 2018 — Despite…
Center for City Solutions
The 2018 City Fiscal Conditions survey indicates that slightly more finance officers than last year…
Center for City Solutions
small cell
WASHINGTON — August 27, 2018 — Today, the National League of Cities (NLC) released a new small cell…
Center for City Solutions
Federal Advocacy
On January 31, 2017, Federal Communications Commission Chairman Ajit Pai established a Broadband…
Center for City Solutions
small cell
On January 31, 2017, Federal Communications Commission Chairman Ajit Pai established a Broadband…
Center for City Solutions