Report Shows Infrastructure Remains Top Priority for Mayors
Washington D.C. – Today, the National League of Cities (NLC) released the 2023 State of the Cities report, an annual review of mayoral priorities throughout the U.S. This year's report shows that Infrastructure remains the top priority for mayors. Here are the top 4 priorities identified by mayors:
Infrastructure
Budget & Management
Public Safety
Economic Development
The report explores the most urgent challenges that mayors identify for their communities and common themes in addressing them.
The 2023 report shows that, overall, mayors maintain a positive outlook on the near-term future of their communities. With historic federal funding coming to municipalities, mayors are focused on repairing and building critical infrastructure, and making it climate resilient.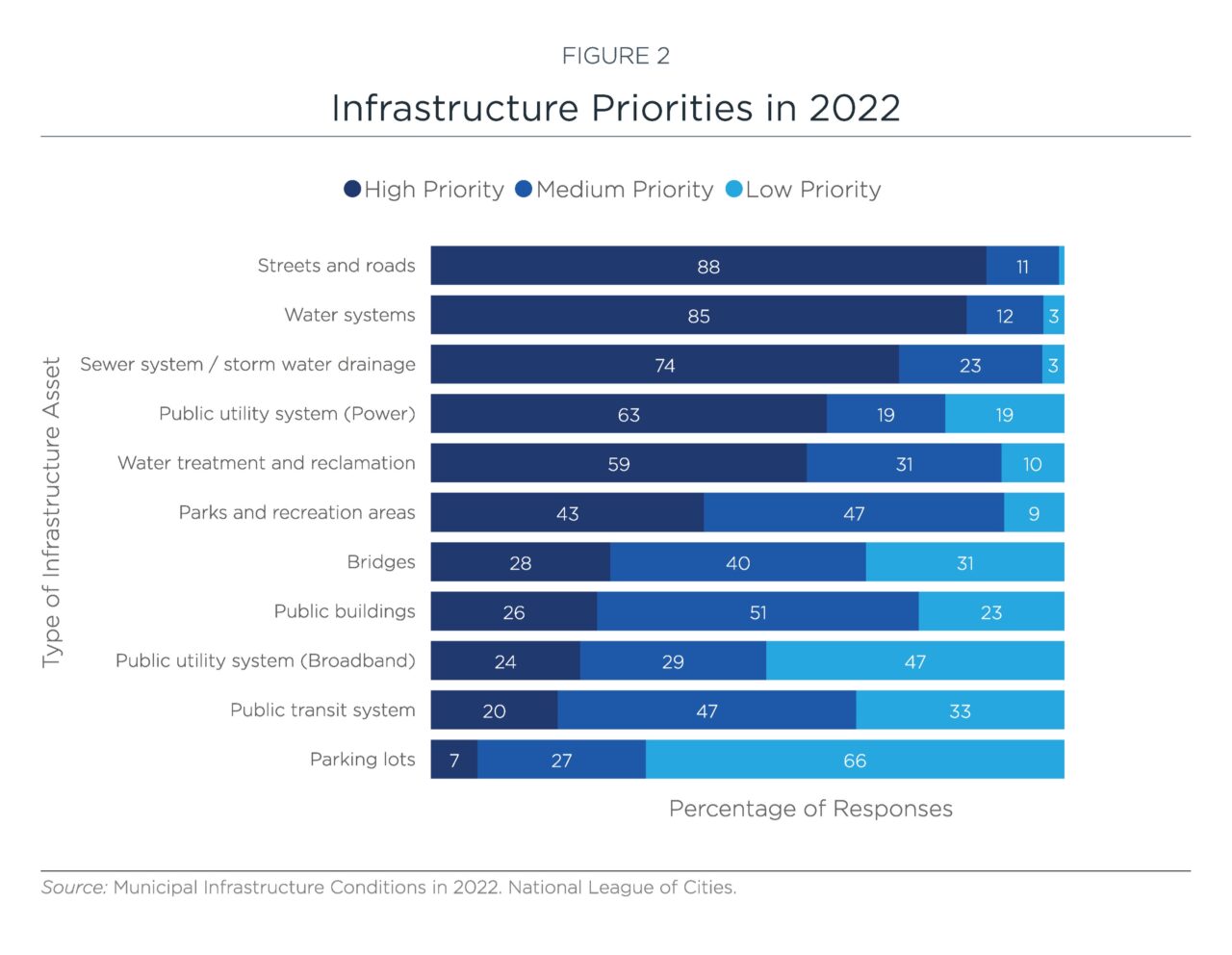 "The priorities highlighted here show that the state of America's cities is strong, with our local leaders making strategic investments in programs and services that deliver benefits to all of their residents," said NLC CEO and Executive Director Clarence Anthony. "We hope that this year's State of the Cities report not only paints a clear picture of mayors' priorities today but can help inform their municipal strategies moving forward as well."
"There is no one-size-fits-all solution to combat the many different types of violence and crime local leaders across America are facing today. But there are many things we can do as local leaders to eradicate violence and make our communities better, stronger, safer places for all of our residents to live… We can and we will lead the way to safer and more peaceful cities, towns and villages – and we'll do it best by working together and alongside our residents, and by leading with empathy." Victoria Woodards, Mayor, Tacoma, Washington
"We're one of the states where most of the federal funding will go to the state and the state will then dole out the money – so if you were not New York City or you were not one of the larger metro areas, you weren't addressing it [infrastructure]. So, that's a challenge we see across the country." – Eddie Sundquist, Mayor, Jamestown, New York 
Additionally, this year's report reveals that mayors are increasingly connecting their top issues. For example, securing accessible and affordable housing is part of mayors' economic development strategy, and mayors' approaches to public safety recognize how it ties hand in hand with health and human services. However, the authority of mayors to make decisions in these focus areas can be different based on the size (large versus small) and type (city, rural, suburban) of the municipality.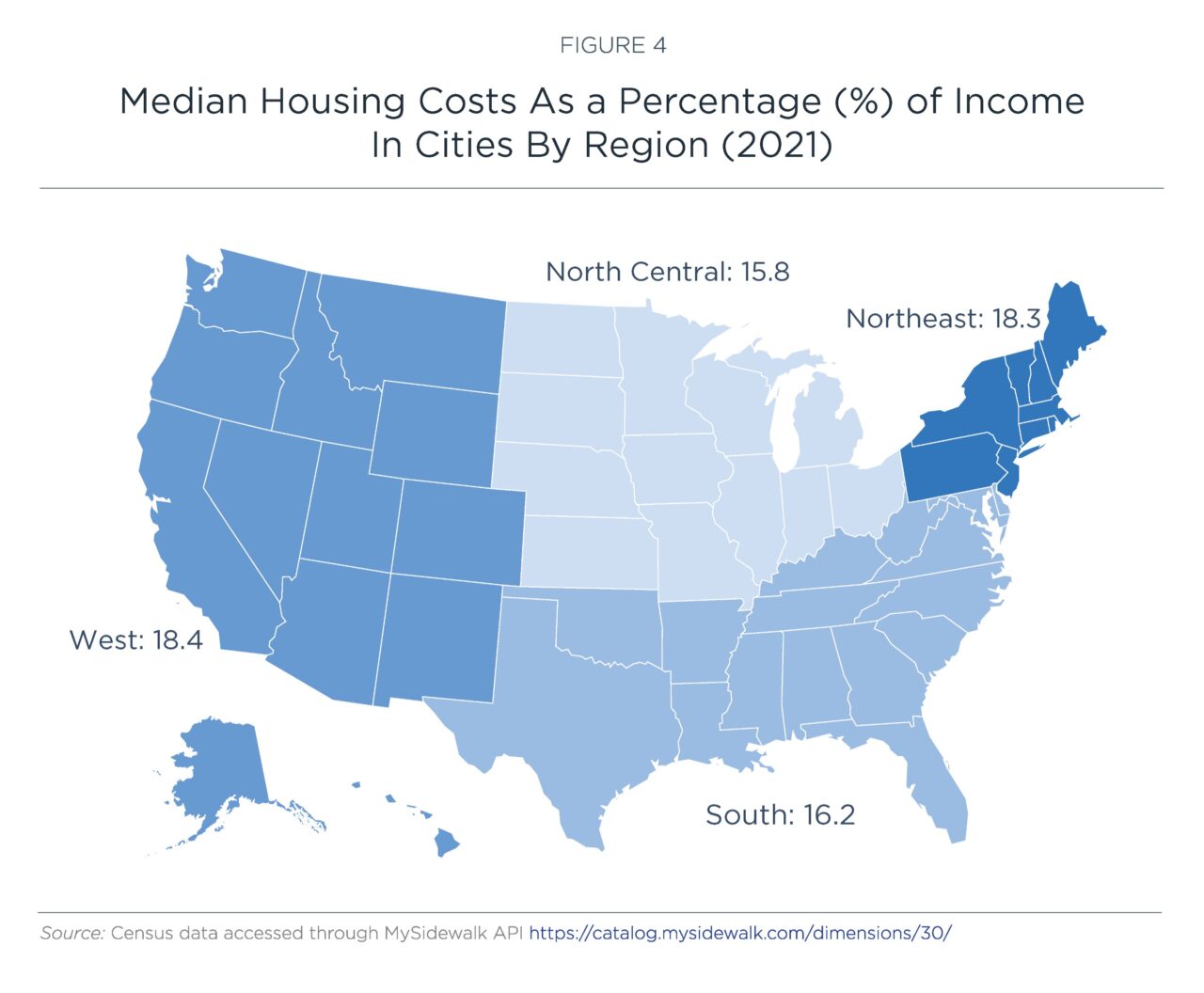 CAPTION: The most pressing problems surrounding Housing are affordability, supply, homelessness, evictions and displacement. The Northeast and West regions have higher population density, lower vacancy rates and more restrictive land use regulations.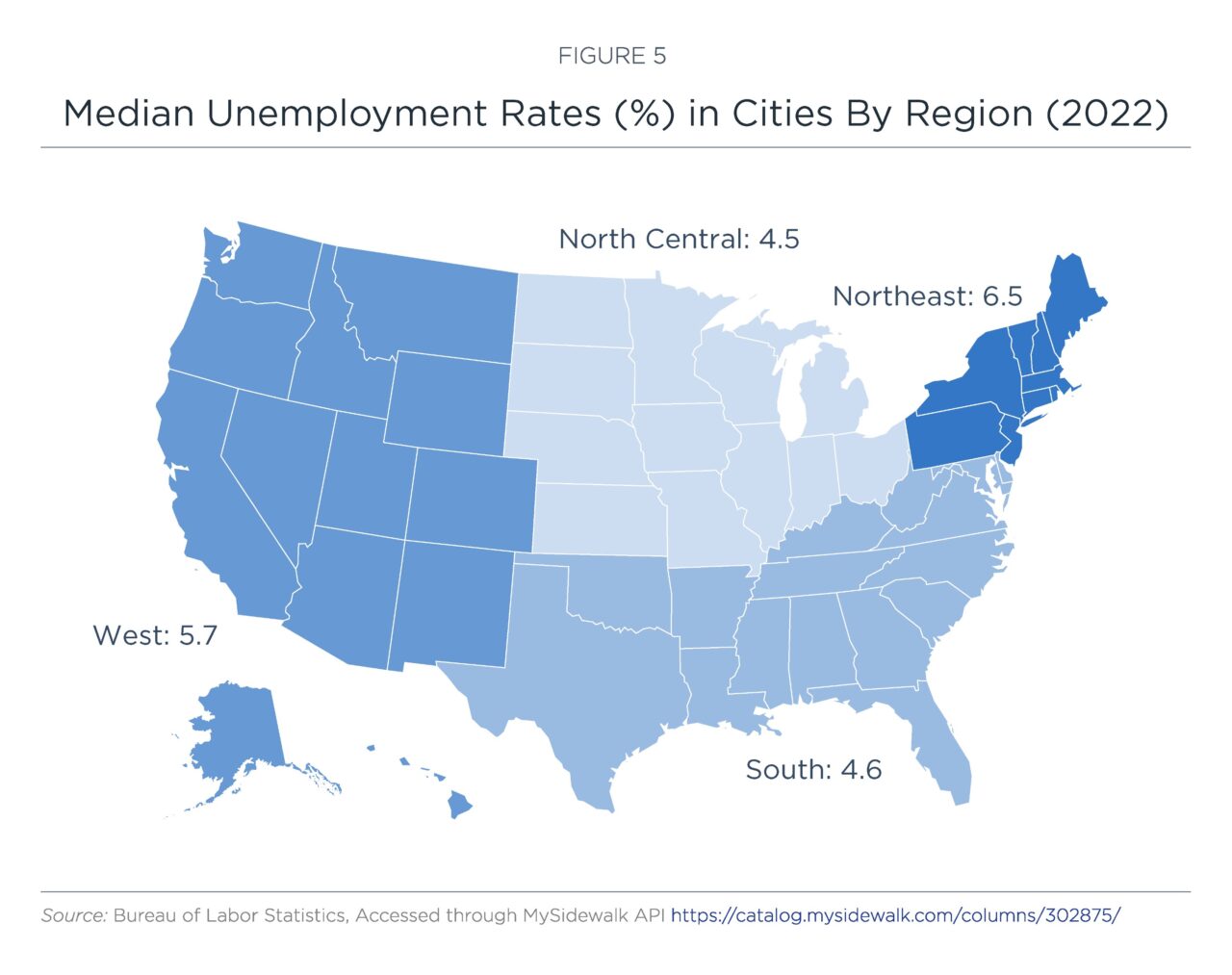 CAPTION: Unemployment data can be a proxy to measure economic development reflecting the availability and quality of jobs in a region.
To read this year's report, visit https://www.nlc.org/resource/state-of-the-cities-2023/.
###
The National League of Cities (NLC) the voice of America's cities, towns and villages, representing more than 200 million people. NLC works to strengthen local leadership, influence federal policy and drive innovative solutions. Stay connected with NLC on Facebook, Twitter, LinkedIn and Instagram.