The National League of Cities is pleased to welcome Shawna Davie as the new director of the Race, Equity and Leadership (REAL) program. Established in the wake of the 2014 unrest in Ferguson, MO, REAL offers tools and resources designed to help local elected leaders build safe places where people from all racial, ethnic and cultural backgrounds thrive socially, economically, academically and physically.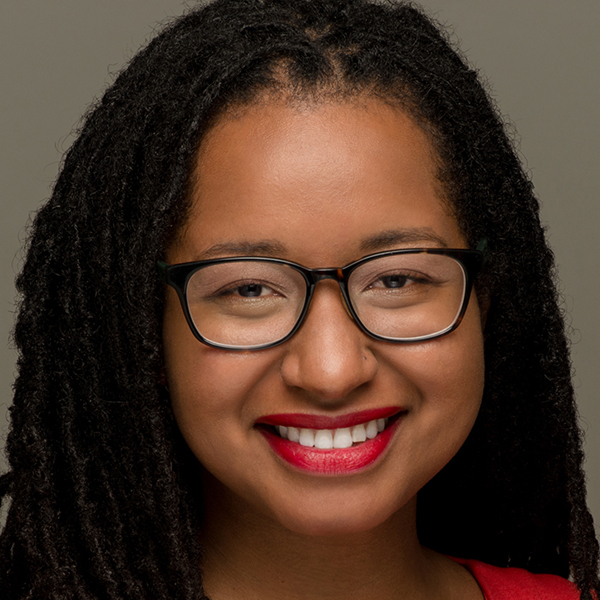 "When NLC created REAL six years ago, we were at the forefront of bringing the issue of racial equity directly to local leaders. Over the last year, our work has grown exponentially as more city leaders respond to the calls from their residents for justice and working with their communities to heal racial tensions and eliminate historical disparities," said NLC CEO and Executive Director Clarence Anthony. "Shawna is dedicated to strong local leadership and helping local leaders build equitable communities and we are excited to have her join NLC and lead our team in continuing this important work."
Shawna Davie is a strategist, facilitator, and lifelong advocate for equity. She comes to the work of racial equity with deep experience engaging communities and advocating for racial justice at the local, regional, and national levels. Davie's career began building coalitions and organizing communities in Mississippi, first as a lobbyist at the ACLU and then as executive director of the United Way of the Capital Area's Alignment Jackson.
"My life's work has been about engaging communities and working with leaders to promote racial justice in their communities. I am excited to be joining the National League of Cities and REAL to continue this important work with city and state league leaders across the country," said Davie.
Most recently, at Race Forward, she served as the Government Alliance on Race and Equity (GARE) South Region Manager where she led city and county leaders across Southern states in the creation of racial equity policy frameworks and action plans.
"Congratulations to the NLC for bringing on Shawna Davie to lead the REAL team. Shawna is the rare combination of visionary, strategist and implementor," says Julie Nelson, Senior Vice-President of Programs of Race Forward and the Founding Director of the Government Alliance on Race and Equity. "Her experience working with local government to operationalize racial equity will help to take the REAL program to the next level. We at Race Forward and GARE look forward to working with Shawna and the rest of the REAL team to deepen our strategic partnership with REAL."
Shawna will lead a team of race and equity professionals who are committed to strengthening local leaders knowledge and capacity to eliminate racial disparities, heal racial divisions and build more equitable communities. REAL offers a host of training opportunities and programs to empower and equip local officials with the tools needed to address racial disparities in their communities. Learn more about the work of REAL at www.nlc.org/REAL.
###
The National League of Cities (NLC) is the voice of America's cities, towns and villages, representing more than 200 million people across the country. NLC works to strengthen local leadership, influence federal policy and drive innovative solutions. Stay connected with NLC on Facebook, Twitter, LinkedIn and Instagram.