WASHINGTON – The National League of Cities, the nation's largest membership and advocacy organization for local elected officials, announced today a new partnership with the National Football League Alumni Association (NFLA) to support major civic efforts in cities, towns and villages across the country. The partnership will draw upon the high visibility, name recognition, and community engagement of former National Football League (NFL) legends and connect them to city leaders in NLC's extensive membership network.

"The National League of Cities is proud to stand with NFLA and its members in spotlighting the work our local leaders are doing in their communities, day in and day out, to tackle our nation's biggest challenges," said NLC Executive Director and CEO Clarence E. Anthony.

Through this collaboration, NFLA members will have the opportunity to lend their voices to causes about which they care deeply and NLC member cities will gain access to important new champions for efforts to improve their communities and address initiatives. The NLC and its member cities will also identify events for NFLA members to attend in support of local efforts.

"We are excited about the opportunity to support our local leaders in their efforts to make our communities more productive. The NFL Alumni association is eager to learn from the men and women who strive to create safer environments. Our players look forward to using the platforms we earned through professional sports to support city initiatives that help us live better," said the National Football League Alumni Association CEO Beasley Reece.
If you're a local elected leader who would like to access to a NFLA member or have questions regarding this initiative, please reach out to Anthony Santiago at santiago@nlc.org.
ABOUT THE NATIONAL FOOTBALL LEAGUE ALUMNI ASSOCIATION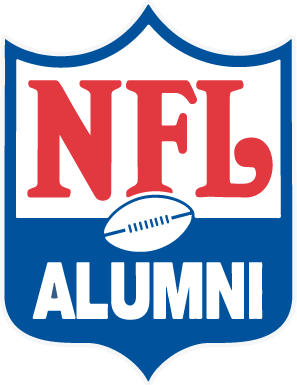 NFL Alumni was founded in 1967 and is the oldest and most recognizable national organization of retired professional athletes. Part of NFL Alumni's dual mission is "Caring for Kids". Player alumni give back in their local communities by raising funds for youth-related charities through their 37 regional chapters. It is a tradition that has existed for more than 50 years. The other half of NFLA's mission, "Caring for our Own" is to serve, assist and inform its members and their families. Alumni members are offered a diverse package of wellness, business, career, and legal services to help members and their families be healthy, productive, and connected to one another. To learn more please visit https://www.nflalumni.org/.
###
The National League of Cities (NLC) is the voice of America's cities, towns and villages, representing more than 200 million people across the country. NLC works to strengthen local leadership, influence federal policy and drive innovative solutions. Stay connected with NLC on Facebook, Twitter, LinkedIn and Instagram.