WASHINGTON — October 21 – Local elected officials from across the country, in partnership with the National League of Cities (NLC), have formed a 2020 Presidential Election Task Force.
"Local leaders have a major role to play in the Presidential election next November," said NLC President Karen Freeman-Wilson, mayor of Gary, Indiana. "We have a pulse on the most pressing issues facing our residents and through this task force, we will elevate local priorities on the national stage. We look forward to providing candidates with an inclusive agenda that addresses the major concerns of communities across the country."
The Task Force convened today in Washington, D.C. to build a local priority platform and help ensure community issues are uplifted during the 2020 Presidential election cycle.
"Our local platform will not be governed by a single political party, idea or group," said NLC First Vice-President Joe Buscaino, councilmember of Los Angeles, California. "Local leaders like myself believe that political parties are irrelevant to providing necessary services for Americans. This Task Force is diverse, bipartisan and singularly focused on the success and future of our nation's communities."
The Task Force has appointed bipartisan co-chairs, the Hon. Eric Garcetti of Los Angeles, California and the Hon. Francis Suarez of Miami, Florida.
"I'm excited to work closely with Mayor Garcetti and the rest of this bipartisan group of elected officials to discuss issues facing our communities across the United States," said Francis Suarez, Task Force co-chair and mayor of Miami, Florida. "As local elected leaders, we have a duty to uplift the voices of our communities by fostering and promoting solutions to our most pressing challenges, and to ensure they are heard throughout the 2020 election cycle and beyond. Through these efforts, we are ready to Lead Together."
"The work we're doing in cities drives America forward every day, and the issues we face should be top priorities for every presidential candidate," said Eric Garcetti, Task Force co-chair and mayor of Los Angeles, California. "This bipartisan task force will help us shape and promote a national agenda for the future of our communities, and I am proud to lead it alongside Mayor Suarez."
For a full list of the Task Force members, see below.
Co-Chairs
Eric Garcetti, Mayor, Los Angeles, CA
Francis Suarez, Mayor, Miami, FL
Members
Robin Arredondo-Savage, Councilmember, Tempe, AZ
Scott Benson, Councilmember, Detroit, MI
Andy Berke, Mayor, Chattanooga, TN
Margaret Byrnes, Executive Director, New Hampshire Municipal Association
Krisanna Clark-Endicott, Councilmember, Redmond, OR
John Dailey, Mayor, Tallahassee, FL
Cameron Diehl, Executive Director, Utah League of Cities and Towns
Kathy Ehley, Mayor, Wauwatosa, WI
Derek Green, Councilmember, Philadelphia, PA
Shannon Hardin, Council President, Columbus, OH
David Holt, Mayor, Oklahoma City, OK
Lindsey Horvath, Mayor Pro Tem, West Hollywood, CA
Chokwe Lumumba, Mayor, Jackson, MS
John Lundell, Mayor, Coralville, IA
Lily Mei, Mayor, Fremont, CA
Salvatore Panto, Mayor, Easton, PA
Steve Patterson, Mayor, Athens, OH
Stephanie Piko, Mayor, Centennial, CO
Sean Polster, Councilmember, Warrenton, VA
Grover Robinson, Mayor, Pensacola, FL
David Sander, Vice Mayor, Rancho Cordova, CA
Brandon Scott, Council President, Baltimore, MD
Rebecca Viagran, Councilmember, San Antonio, TX
Victoria Woodards, Mayor, Tacoma, WA
Acquanetta Warren, Mayor, Fontana, CA
Steve Williams, Mayor, Huntington, WV
Ex-Officio Members
Karen Freeman-Wilson, Mayor, Gary, IN, NLC President
Joe Buscaino, Councilmember, Los Angeles, CA, NLC First Vice President
Kathy Maness, Councilmember, Lexington, SC, NLC Second Vice President
Clarence Anthony, Executive Director, National League of Cities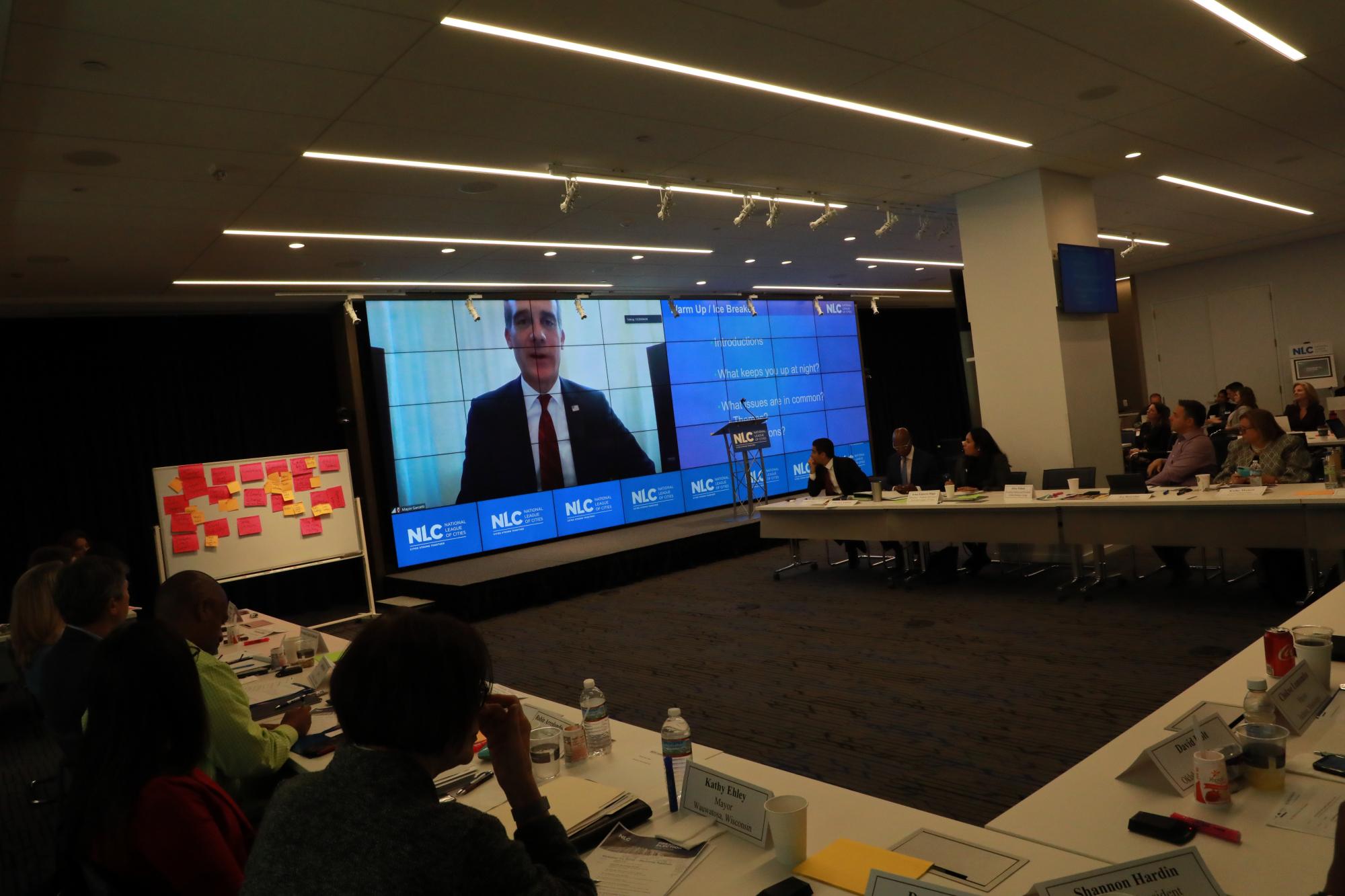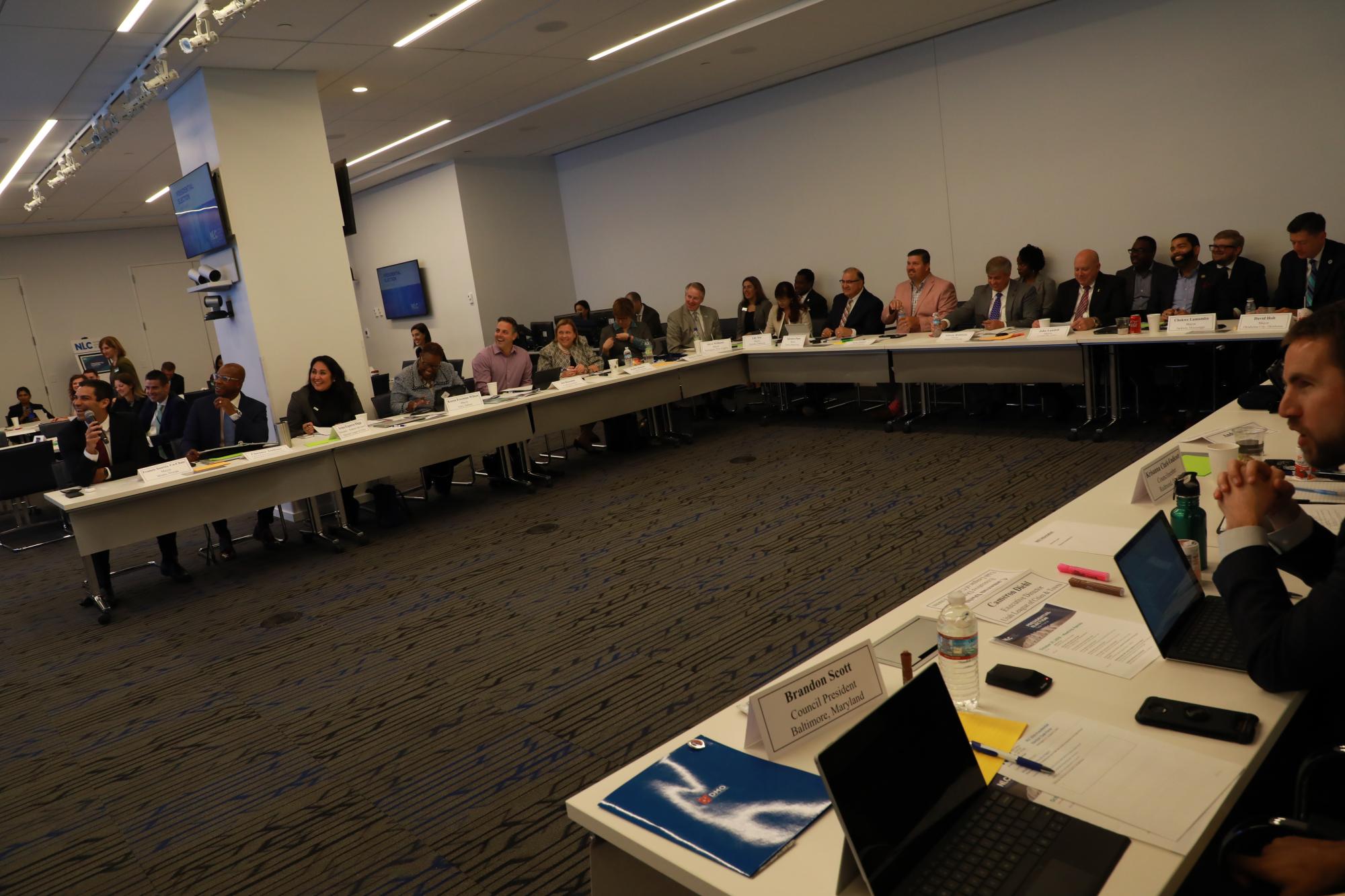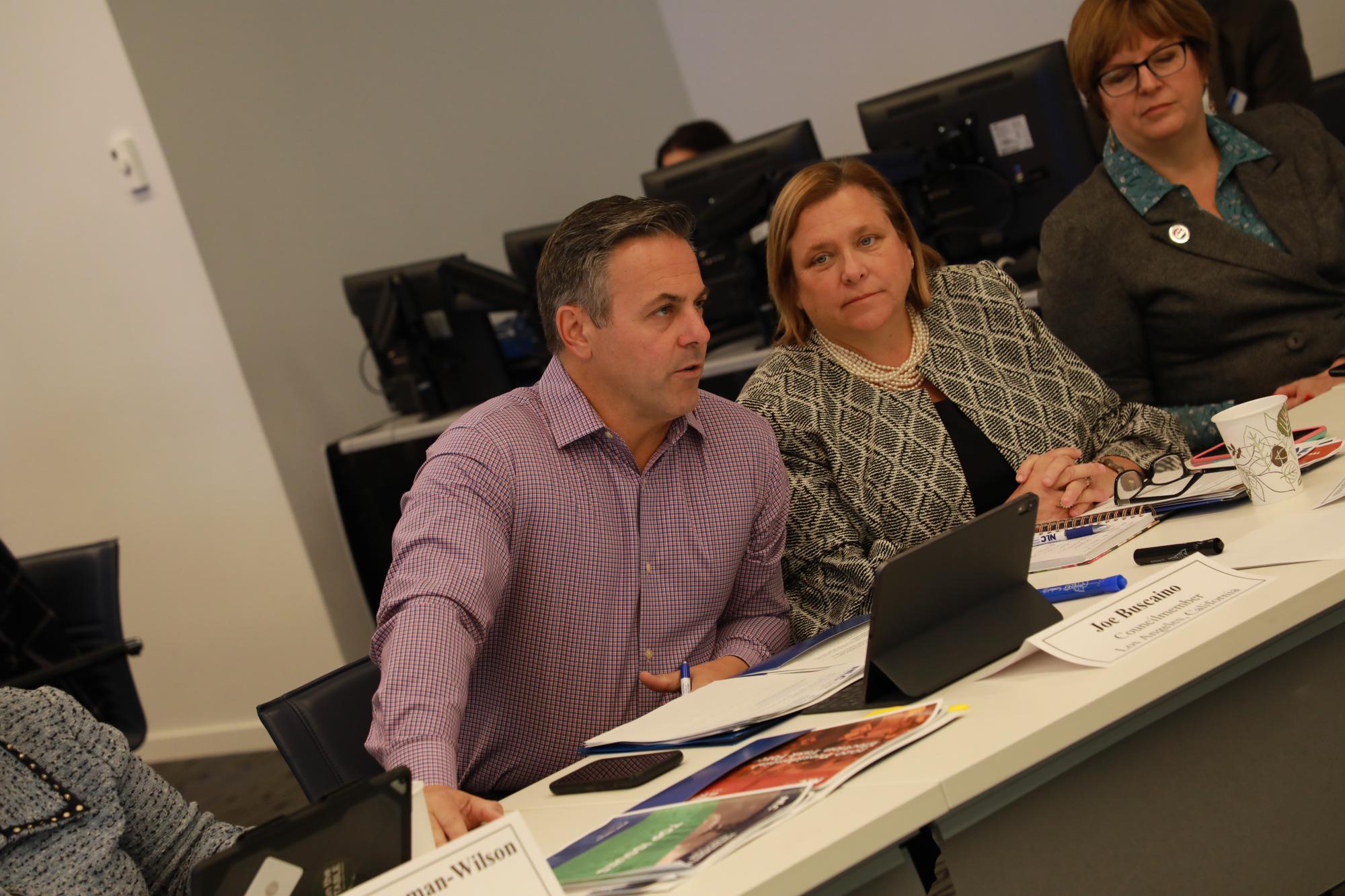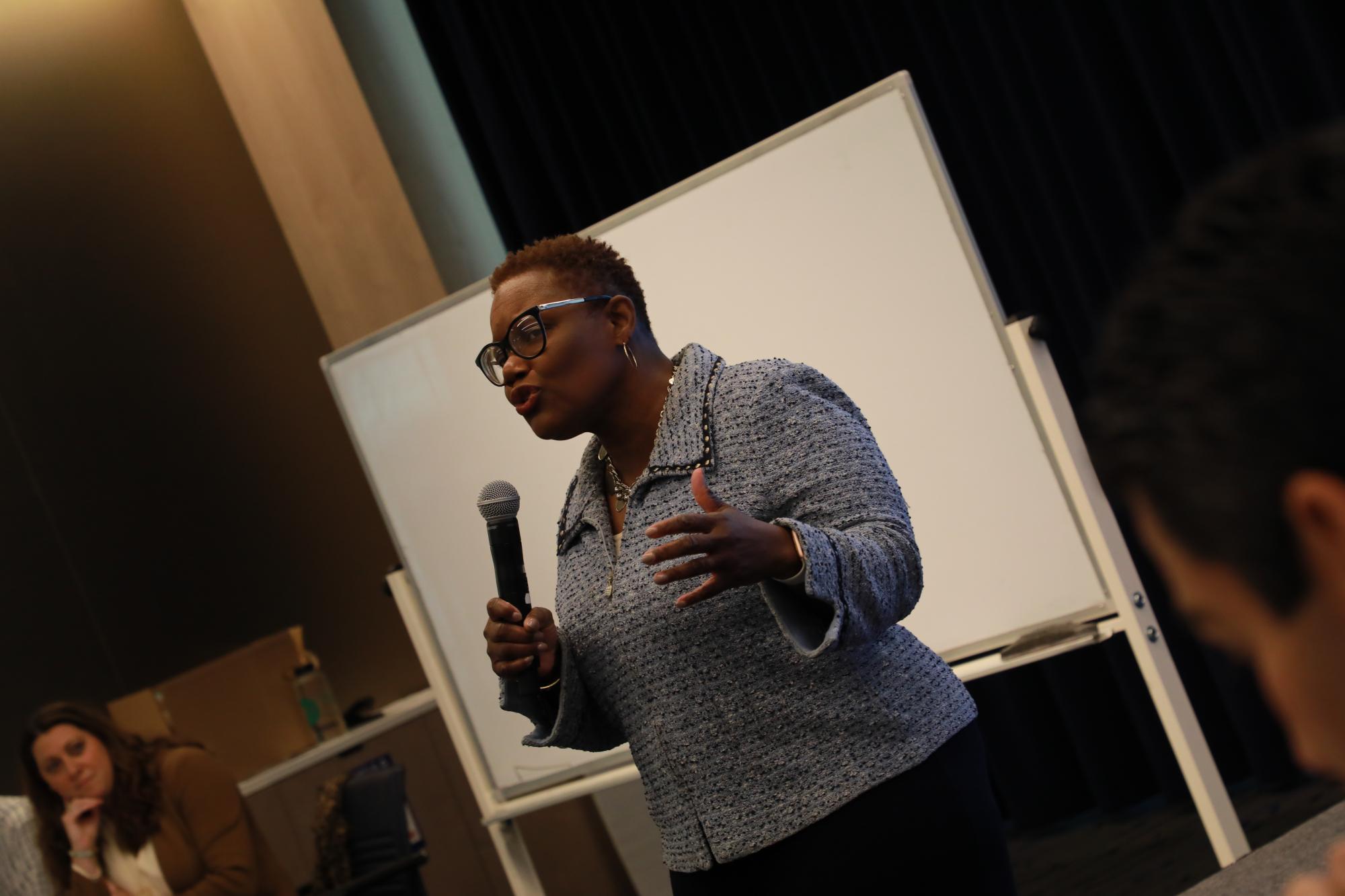 ###
The National League of Cities (NLC) is the voice of America's cities, towns and villages, representing more than 200 million people across the country. NLC works to strengthen local leadership, influence federal policy and drive innovative solutions. Stay connected with NLC on Facebook, Twitter, LinkedIn and Instagram.