Membership Offer to Help Cities During the Recovery and Reconstruction Following Hurricanes Irma and Maria
SAN JUAN, PUERTO RICO — April 13, 2018 — The National League of Cities (NLC), a non-partisan organization that promotes the interests of cities across the United States, offered Puerto Rico's 78 municipalities complimentary NLC membership for two years to help the island during the recovery and reconstruction after Hurricanes Irma and Maria ravaged the territory six months ago. NLC sent a delegation to Puerto Rico this week to meet with mayors and government officials, and saw firsthand the infrastructure needs and rebuilding efforts currently underway.
Membership for all 78 municipalities is worth $285,345 per year, which translates to $570,343 for the full two-year offer. This historic effort, being championed by the Puerto Rico Federal Affairs Administration (PRFAA), will raise the voice of Puerto Rico's municipalities at the national level in front of federal government officials.
"City leaders across Puerto Rico continuously demonstrate strength, courage and resilience," said NLC CEO and Executive Director Clarence E. Anthony. "We are proud to offer NLC membership to Puerto Rican municipalities to help give them a voice in Washington and connect them to a network of city leaders throughout the country."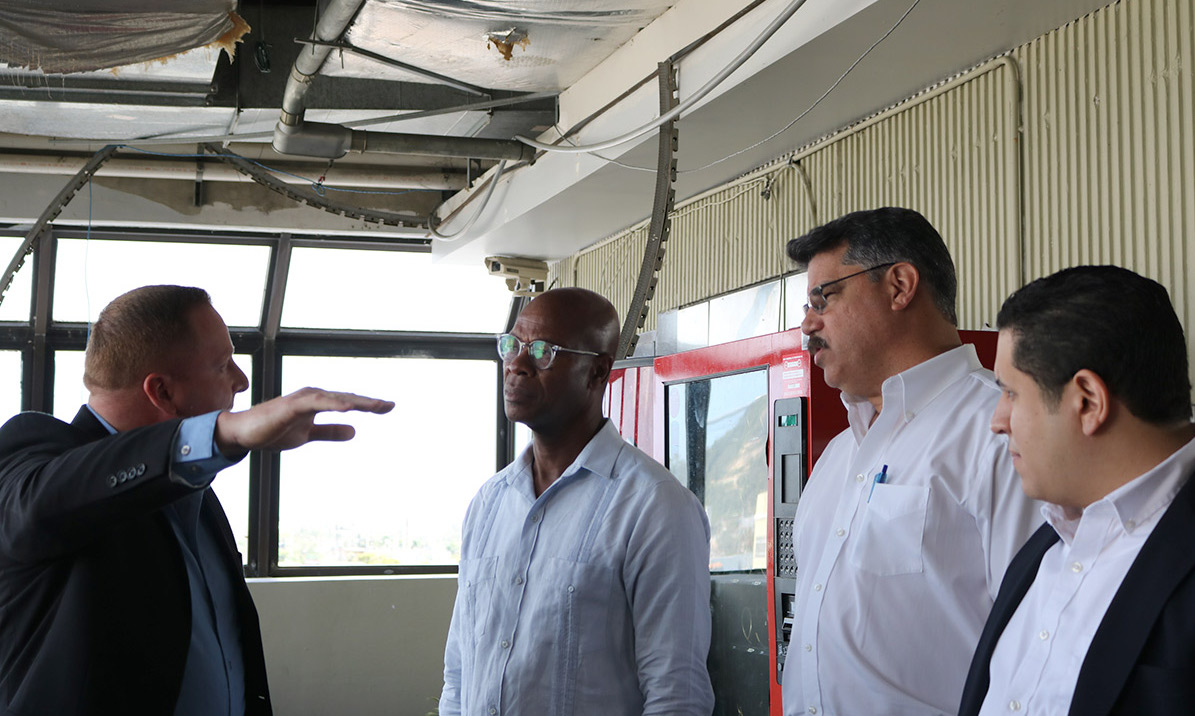 Among the many benefits offered by the NLC, the interests of Puerto Rico's municipalities will be defended by the organization's lobbyists in Washington, D.C.; municipal officials will be able to serve as delegates to the Congressional Cities Conference; local leaders will gain access to the Youth, Education and Family Institute; and municipalities will have access to cost-saving benefits such as Grant Access, a resource to connect cities to more than 7,000 financing opportunities.
"This remarkable partnership will create meaningful connections and alliances with other city and municipal officials from across the country", said PRFAA's Executive Director, Carlos R. Mercader.
"With this generous opportunity from the National League of Cities we hope to empower our municipal leaders and officials to further integrate them into our national conversations at the federal level," added Mr. Mercader.
Puerto Rico's Lt. Governor Luis G. Rivera Marín welcomed the group on Thursday and thanked them for the generosity they have offered Puerto Rico in its time of greatest need.
"Through the National League of Cities, our municipalities can build on the good will and outstanding efforts of jurisdictions nationwide to support Puerto Rico's recovery and reconstruction in the aftermath of two catastrophic hurricanes," said Lt. Governor Rivera Marín.
###
The National League of Cities (NLC) is the voice of America's cities, towns and villages, representing more than 200 million people across the country. NLC works to strengthen local leadership, influence federal policy and drive innovative solutions. Stay connected with NLC on Facebook, Twitter, LinkedIn and Instagram.