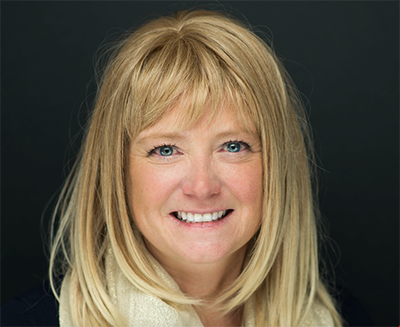 WASHINGTON — After the heartbreaking news that Shelley Simonton, former executive director of the Wyoming Association of Municipalities, passed away last week, National League of Cities (NLC) CEO and Executive Director Clarence E. Anthony and Virginia Municipal League Executive Director Kim Winn, chair of NLC's State League Steering Committee, issued the following joint statement:
"We are deeply saddened by the passing of our friend and colleague Shelley Simonton. In her life, Shelley was a dedicated champion for cities — not only in Wyoming, but also on the national stage.
"Whether she was working to expand opportunity and civic engagement in her beloved home state or offering friendly assistance to her colleagues across the country, Shelley approached her work with passion and selflessness. Beyond the duties of her job, she was also a kind and caring friend.
"Shelley's energetic presence on NLC's board of directors will be greatly missed, as will her service to cities and towns nationwide. Her contributions will not be forgotten, and we know that her memory will stand as a model of commitment to service in our communities. We will miss her dearly."
Simonton served as a member of NLC's 2016 board of directors, and held leadership positions with the Wyoming Women's Foundation and the Wyoming Afterschool Alliance.  
###
The National League of Cities (NLC) is the voice of America's cities, towns and villages, representing more than 200 million people across the country. NLC works to strengthen local leadership, influence federal policy and drive innovative solutions. Stay connected with NLC on Facebook, Twitter, LinkedIn and Instagram.