Contact Information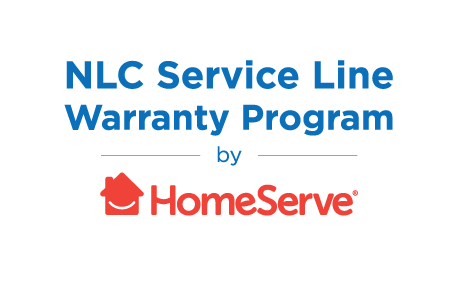 The National League of Cities (NLC) Service Line Warranty Program by HomeServe offers affordable protection for homeowners that covers the cost to repair or replace broken, leaking or clogged external water lines, sewer lines and in-home plumbing and drainage lines.
HomeServe is a leading provider of home repair solutions serving more than 4.8 million customers across North America. Since 2003, HomeServe has been protecting homeowners against the expense and inconvenience of water, sewer, electrical, HVAC, and other home repair emergencies. Since its founding in 2003, HomeServe has been working in partnership with utilities and municipalities across the country to provide solutions that help address aging private and public infrastructure.
Service Line Warranty Program Highlights
The program includes educational outreach, service delivery and program administration and is offered at no cost to the city.
Generous coverage with most repairs completed within 24 hours.
Repair plans cover failures due to normal wear and tear, including age, ground shifting and fluctuating temperatures, and can also cover tree root invasion and frozen lines. Participation is voluntary and plans can be cancelled at any time.
No service fees, deductibles, permit fees, or lifetime or annual limits.
Around-the-clock claims hotline, including weekends and holidays.
Use of only licensed, local-area contractors ensures repairs are made to local code.
Residents and city officials give the program positive reviews.

Questions about working with this partner?
Fill out the contact form below.about:blankError loading block: Invalid parameter(s): attributes