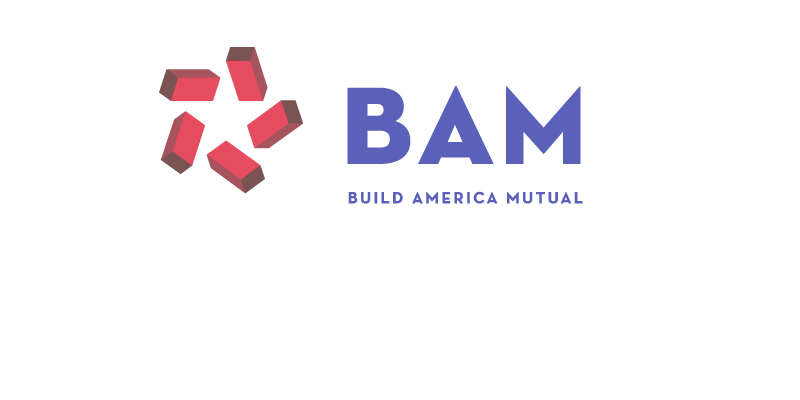 Headquartered and licensed in New York under Articles 41 (Domestic Mutual Companies) and 69 (Financial Guaranty Insurance Corporations), Build America Mutual Assurance Company is a mutual bond insurer of public purpose U.S. municipal bonds, exclusively. As a mutual, BAM is 100 percent owned by its policyholders – the municipalities using BAM's insurance to lower their borrowing costs. BAM is rated AA/Stable by Standard and Poor's and is regulated by the New York State Department of Financial Services.
BAM is NLC's preferred provider of financial guaranty insurance on debt for its member municipalities. NLC is pleased to endorse BAM because BAM is uniquely situated to provide cities and towns not only access to municipal bond insurance that will facilitate their financing and reduce their costs, but also the unique benefits of membership in a mutual insurance company, which includes voting rights and the receipt of future dividends when declared by BAM's Board of Directors.
Benefits to Cities, Towns and Villages
Access a lower cost of financing public debt.
A portion of a municipality's payment to BAM is treated as its Member Surplus Contribution. The surplus contribution can be reused if the bonds are refinanced, saving approximately 50 percent over traditional insurance methods. Only the risk premium needs to be renewed.
Dividends will be paid to municipalities after BAM has reached full and efficient operations, subject to Board regulatory approval, further reducing the cost of insurance in the long run.
The option to pay only a 10-year risk premium up front at closing and annual premiums after 10 years if bonds are not refunded.
Transparent reporting meeting disclosure rules for secondary market transactions through a publicly available summary of the finance and economic status for each member.
Commitment to the Public Sector
Owned 100% by policy-holding municipalities
Build America Mutual (BAM) is NLC's preferred provider of financial guaranty insurance on debt for its member municipalities. Launched in July 2012, BAM delivers substantial interest cost savings for issuers of municipal bonds and durable protection against loss for municipal bond holders.
BAM's underwriting activities are limited to guaranteeing bonds of fixed rate, fully amortizing debt. Its insurance is extended only to U.S. essential public purpose, municipal bonds.
In addition to interest cost savings, as a mutual insurer, BAM insured issuers have the right to:
Receive future dividends over time when approved by the Board of Directors and subject to regulatory approval
The option to pay only a 10-year risk premium up front at closing and annual premiums after 10 years if bonds are not refunded
Reuse the Member Surplus Contribution portion of the fee for the life of any refunding issue