Race, Equity And Leadership (REAL) Council
The REAL Council provides guidance to member leaders on efforts that address the impact of race and equity issues in their communities. The leadership of the REAL Council offers tangible insights and opportunities to apply a racial equity lens within cities and within each NLC leadership structure.
The objective of the REAL Council is to provide a space for local elected officials to connect on building equitable communities.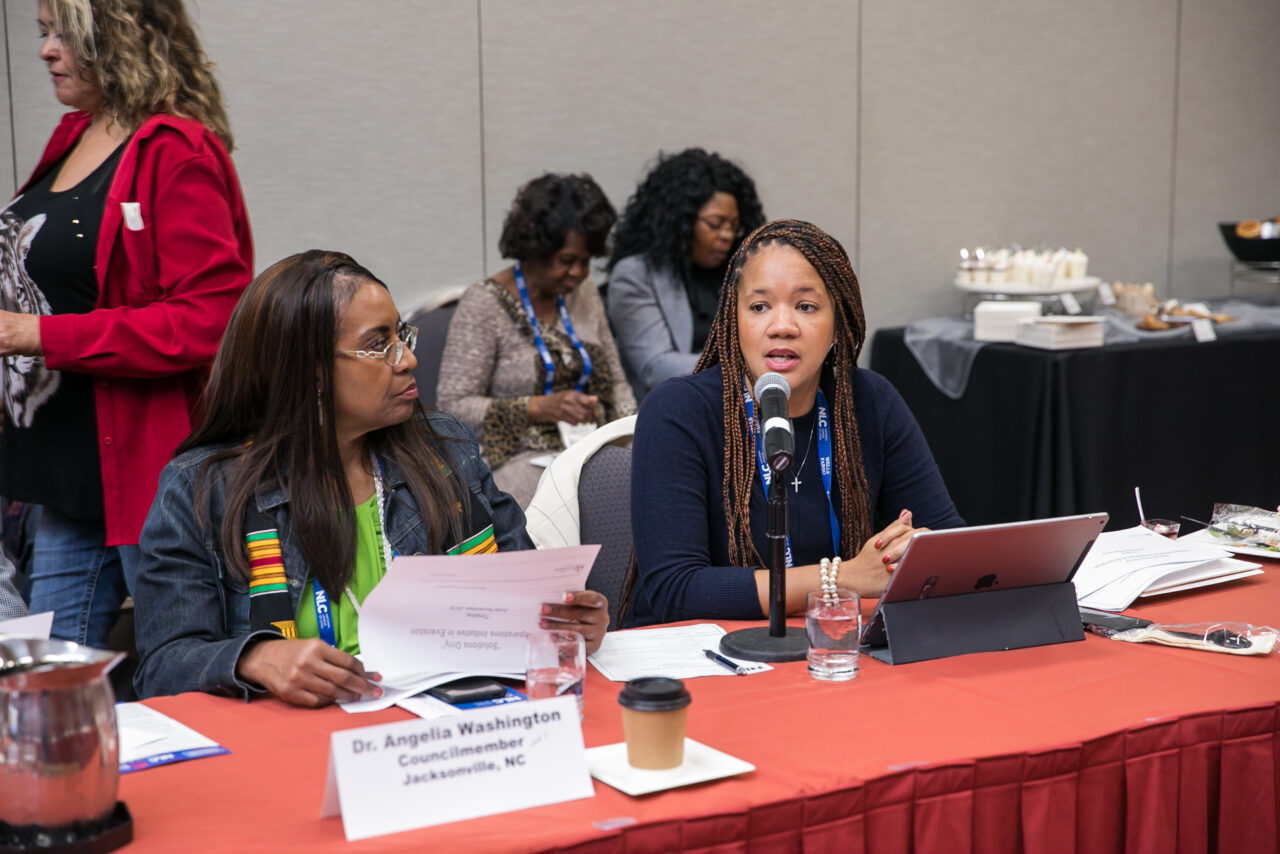 REAL Council Membership Details
The REAL Council is comprised of representatives from each of NLC's committees, councils, advisory, and constituency groups. The REAL Council meets in person at the Congressional City Conference and City Summit. There is no extra cost for NLC members to join the council.
Interested individuals can apply for NLC's Member Councils every fall. Learn more about the leadership nominations and applications for councils, groups, and committees below.
Applications Open
Apply now for membership in the REAL Council. For directions on how to apply and for access to the application, click the link. Current NLC members already engaged with Member Councils must also reapply for the upcoming year. 
Applications close November 30, 2022.
About NLC Member Councils
NLC's member councils bring together leaders from communities that are similar in size, type or another important characteristic. The councils provide a space for local leaders to network and exchange ideas around issues of importance to the varying types of communities.