Military Communities Council
The Military Communities Council is open to local officials interested in ensuring the voices of partners within military and veteran communities are heard, centered in equity and represented at the local and national levels.
Together, members of the MCC build and sustain action-oriented relationships between civilian municipal leaders, military installation commanders all along the chain of command, and the associated organizations that support these communities.
Participation in the Council ensures that the unique needs of military communities are reflected in NLC's advocacy efforts and policy discussions.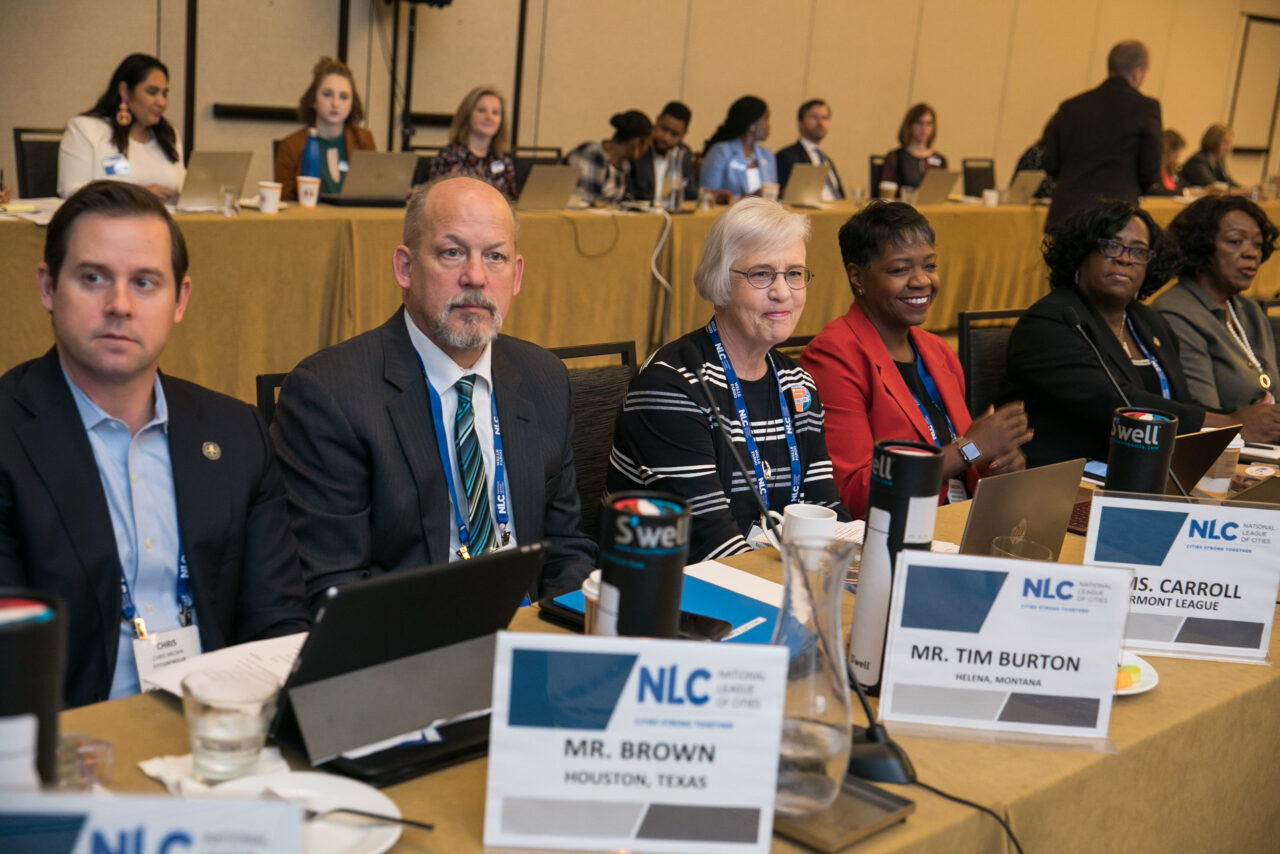 Military Communities Council Membership Details
The Military Communities Council (MCC) is comprised of representatives from each of NLC's committees, councils, advisories and constituency groups. The MCC meets in person at the Congressional City Conference, Summer Leadership Meeting, City Summit. There is no extra cost for NLC members to join the council.
Interested individuals can apply for NLC's Member Councils every fall. Learn more about the leadership nominations and applications for councils, groups and committees below.
Applications Open Until Nov. 30th
Learn More
Contact the MCC liaison with questions or comments.
About NLC Member Councils
NLC's member councils bring together leaders from communities that are similar in size, type or another important characteristic. The councils provide a space for local leaders to network and exchange ideas around issues of importance to the varying types of communities.