Military Communities Council
The Military Communities Council is open to local officials from municipalities that host or are near a military installation. Members are particularly interested in 
transportation and infrastructure concerns related to having a nearby base,
strategies for collaborating with the local military leadership, and
ideas and programs designed to successfully integrate veterans, participants in the Department of Defense's Wounded Warrior Program, families of deployed service members of the Total Force, and active military into the fabric of the community.
Participation in the Council ensures that the unique needs of military communities are reflected in NLC's advocacy efforts and policy discussions.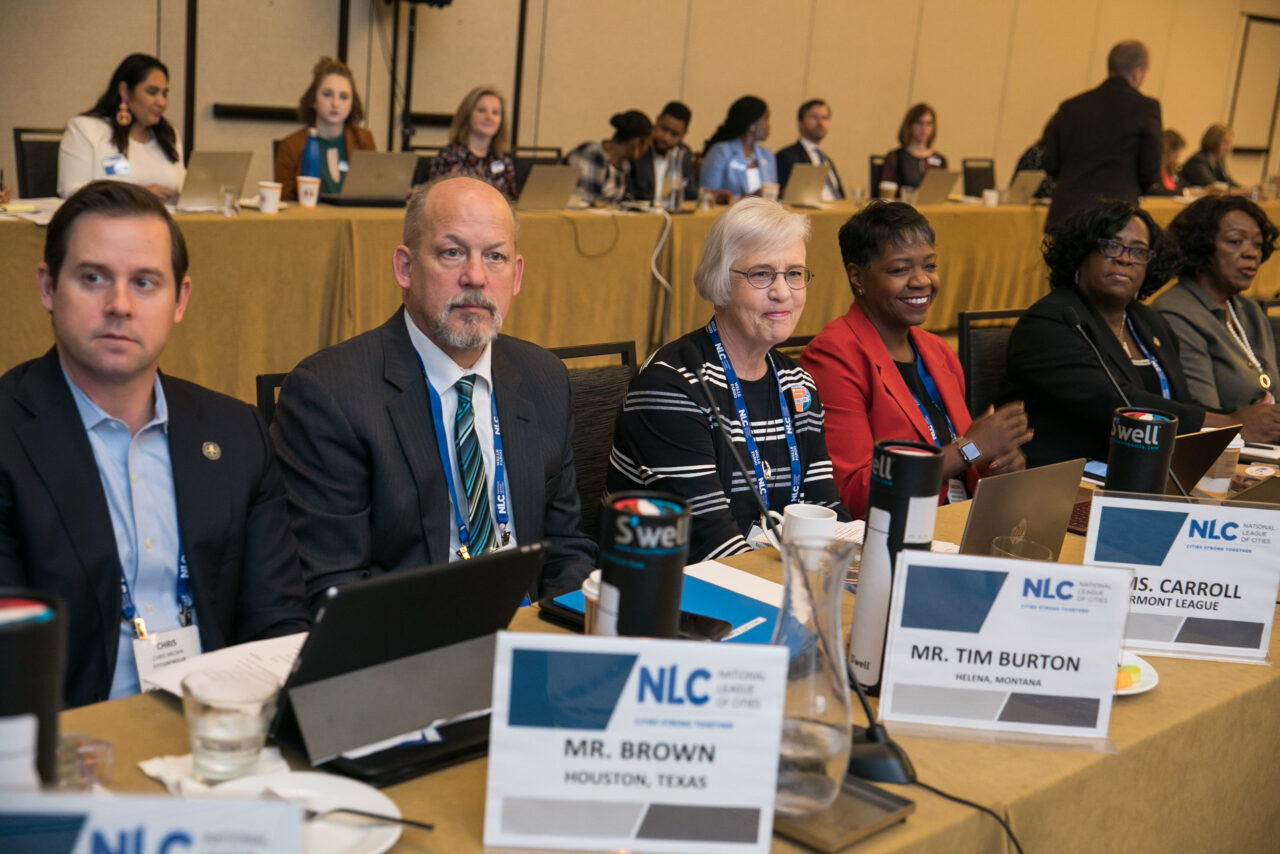 Military Communities Council Membership Details
The Military Communities Council (MCC) is comprised of representatives from each of NLC's committees, councils, advisory, and constituency groups. The MCC meets in person at the Congressional City Conference and City Summit. There is no extra cost for NLC members to join the council.  
Interested individuals can apply for NLC's Member Councils every fall. Learn more about the leadership nominations and applications for councils, groups, and committees below.
Applications Open
Apply now for membership in the REAL Council. For directions on how to apply and for access to the application, click the link.
Applications close December 4, 2020.
About NLC Member Councils
NLC's member councils bring together leaders from communities that are similar in size, type or another important characteristic. The councils provide a space for local leaders to network and exchange ideas around issues of importance to the varying types of communities.