Cities Connecting Children to Nature (CCCN), a joint initiative of the National League of Cities and the Children & Nature Network, supports municipal leaders and their community partners to connect children to the benefits of nature, more often and more equitably. The CCCN initiative focuses on confronting marked economic and racial disparities in access to nature and is generously supported by The JPB Foundation.
Launched in 2016, CCCN includes cities across the U.S. that create programs, partnerships and policies to help kids learn, play and grow with nature as a key part of their daily lives. Cities use a variety of strategies, implemented through parks, schools, libraries and early childhood settings.

CCCN offers city officials and their partners technical assistance, peer learning opportunities and access to national experts to help ensure that nature connection strategies become an integral part of city planning, programming and policymaking. Local elected officials in turn have found that nature connection strategies help advance other priorities, from community health and wellness, education and job creation, and to climate resilience and land use.

Why does children's nature connection matter?
Increasingly indoor and sedentary lifestyles have created pressing child development issues such as rising rates of obesity, mental illness and chronic disease in children.
Longstanding systems of inequity have reduced access to safe, outdoor spaces and experiences.
The Growing CCCN Network of Cities as of 2020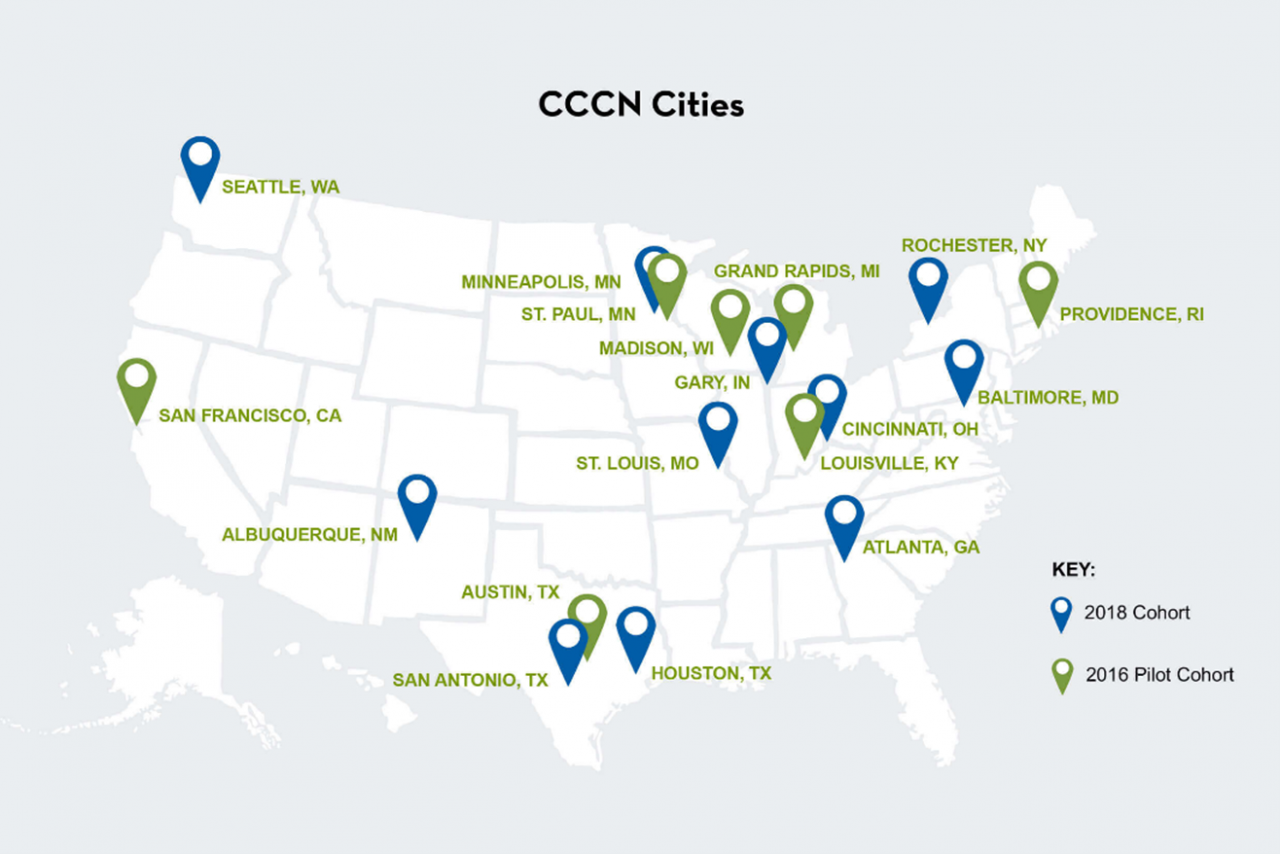 Resources
Check out our resources and find more tools for city leaders and their community partners in the CCCN Resource Hub.
Join us
To learn more about the Cities Connecting Children to Nature and our members cities reach out to our team.