Is your municipality a new member of NLC? Learn how your NLC membership supports your city, town or village, its leaders and staff with access to resources, training, and advocacy that brings national resources to your community. NLC membership is available to everyone in the municipality.
Access NLC's savings and solutions programs through our corporate partners. Hear directly from your peers how they used an NLC membership to bring resources to their community, strengthen their leadership and connect with other local leaders across the country.
I have been a member of the National League of Cities for 16 years. During my second year, I noticed a sign pointing to a meeting for the Small Cities Council. After the first session, I knew I was hooked. It was obvious that the Small Cities Council had a direct correlation to my hometown of Camden, S.C. From lessons learned, to innovative projects, to the way ahead, it provided me much inspiration and material to lead Camden.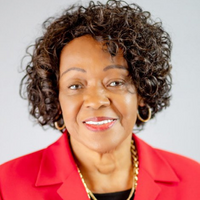 Alfred Mae DrakefordMayor, Camden, S.C.