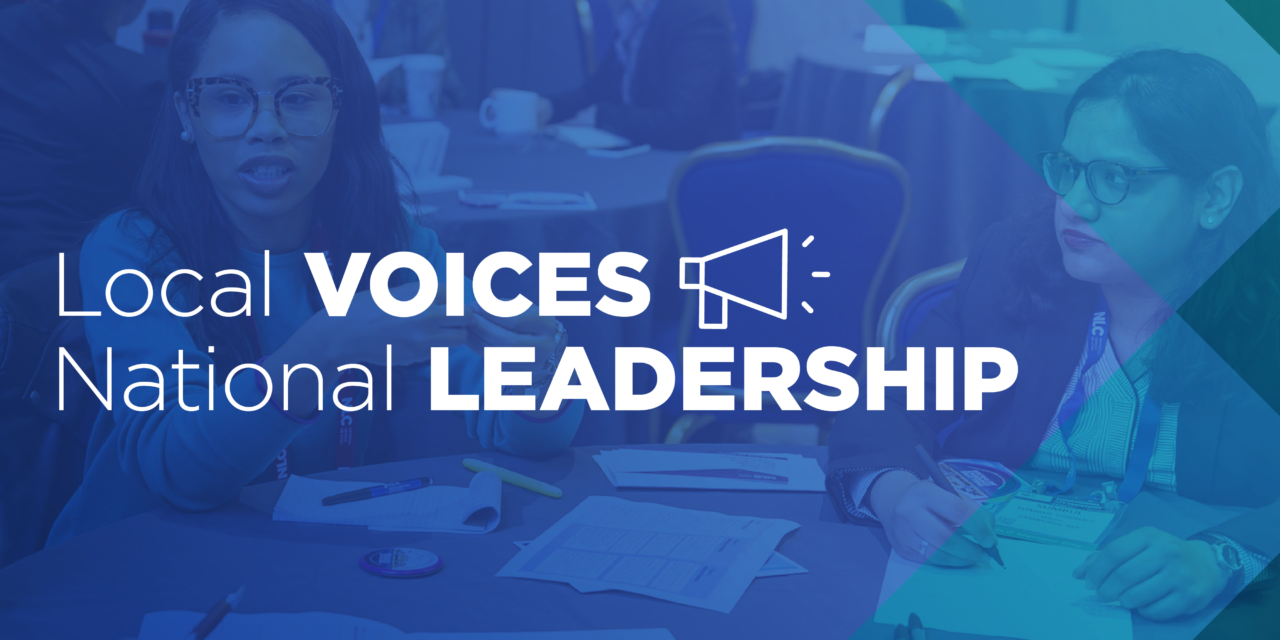 Local leaders have been on the frontlines of this pandemic helping their communities respond, recover and rebuild. The National League of Cities depends on its membership to share their on-the-ground experience so we can advocate relentlessly on the federal level for the resources you need in your community.
Bring your local leadership to NLC by serving as a chair or vice chair of one of our Federal Advocacy Committees, Member Councils or Constituency Groups. Or, consider joining our Board of Directors. Learn more about the benefits of serving in an NLC leadership role, why your local voice matters and how it benefits your community.
Hear directly from municipal leaders like you who are bringing their local experience to the national stage.
Speakers:
Mayor Elizabeth Carr-Hurst, Fariburn, GA
Councilmember Kathy Maness, Lexington, SC
Mayor Steve Patterson, Athens, OH
Mayor Vince Williams, Union City, GA
Councilmember Janice Zahn, Bellevue, WA
How to Join Our Facebook Live:
RSVP on NLC's Facebook page and remember to connect on Monday, Aug. 23 at 2:30 pm.