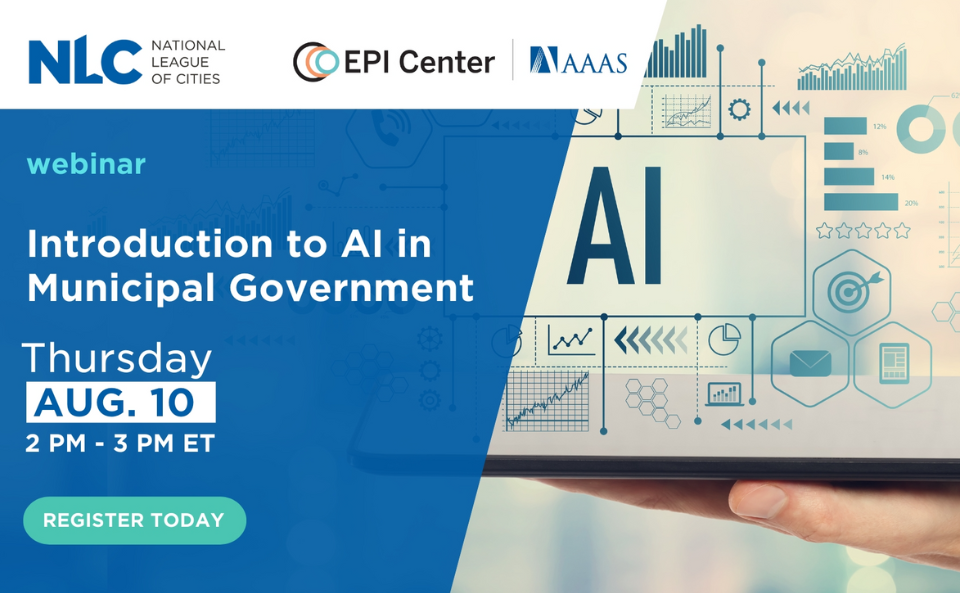 Learn from a panel of national experts and local leaders who are working to incorporate AI tools in their municipal government. Panelists will provide local leaders with foundational information about AI and its potential risks and benefits. Come prepared with questions to ask our panelists. This webinar is the first in a series organized by NLC in partnership with the AAAS Center for Scientific Evidence in Public Issues.
Speakers:
Santiago Garces, CIO, Boston Department of Innovation and Technology
Hoda Heidari, Assistant Professor, Carnegie Mellon University
Kara Roberson, Strategic Communications Officer, Wentzville MO
To view the recording visit From the Event: Introduction to AI in Municipal Government.