Article by Pam Blumenthal, social science analyst, Office of Policy Development and Research at the U.S. Department of Housing and Urban Development; and Sarah Schaefer, social science analyst, Office of Policy Development and Research at the U.S. Department of Housing and Urban Development.
The Bipartisan Infrastructure Law, Inflation Reduction Act, and American Rescue Plan Act invested billions of dollars in infrastructure projects in cities and towns across the country. Nationwide, cities are removing highways that divide neighborhoods, making streets more pedestrian- and bike-friendly, improving access to bus routes and high-speed rail, and reshaping street grids. As communities enhance their connectivity – changing how people move from place to place – how are we ensuring that cities also consider where people live?
Through its Thriving Communities Technical Assistance (TCTA) program, the U.S. Department of Housing and Urban Development (HUD) helps cities respond to these challenges by deploying teams of experts to work with city staff. TCTA works in partnership with local governments to consider housing needs when designing transportation and other infrastructure investments.
For example, how should a city use land that becomes available following the removal of an interstate that cuts through a neighborhood or downtown? How does a community prevent the loss of affordable housing – and displacement of residents – as new transportation options and other amenities make a neighborhood a more desirable place to live? How can agencies coordinate to ensure these historic infrastructure investments are aligned, such as housing redevelopment and a changing street grid? And critically, how do cities ensure they are supporting equitable development in disadvantaged communities while deploying these investments? 
Helping City Staff
In Rockford, Illinois, a HUD TCTA team is helping city staff create a shared vision of an actionable housing plan by coordinating across stakeholders with diverse viewpoints: residents, elected officials, and community-based organizations. A housing plan is vital as the city deploys a U.S. Department of Transportation (USDOT) Rebuilding American Infrastructure with Sustainability and Equity (RAISE) grant for the Rockford Complete Streets Revitalization project, which will connect the east and west of downtown Rockford, and reconfigures the Whitman Street Interchange, which displaced residents, demolished 109 homes, and disrupted connectivity when it was built.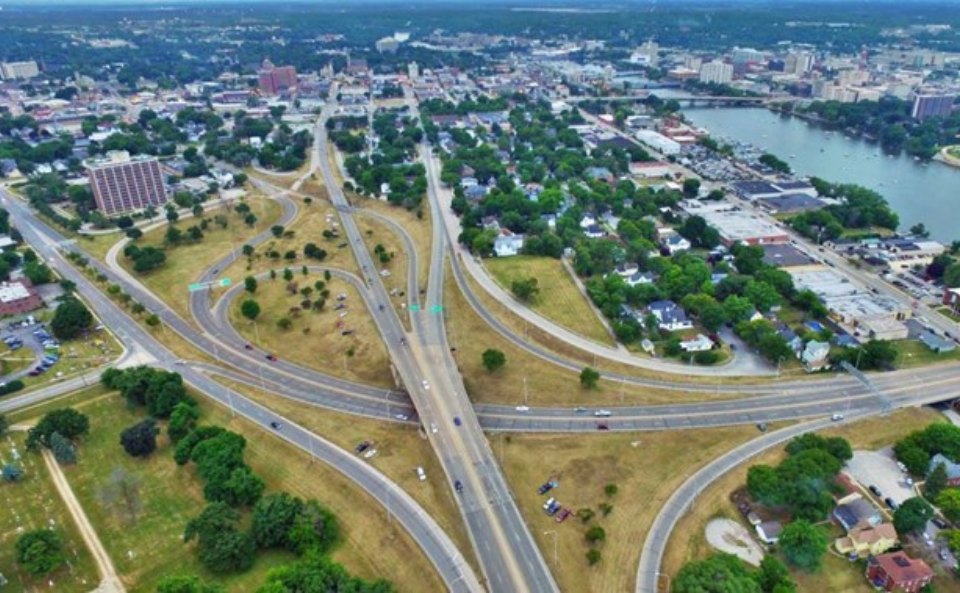 Rebuilding Trust with Residents
The City of Syracuse has an opportunity to rebuild trust with residents through major transportation and infrastructure projects. In 2023, construction began on the Interstate 81 viaduct removal project, supported by a USDOT Reconnecting Communities planning grant. The original I-81 construction divided a once-thriving primarily Black community in the 15th Ward, displacing more than 1,200 families and 400 businesses. At the same time, the Syracuse Housing Authority is planning for construction of a new housing development, including redevelopment of public housing, as part of the New 15th Ward project. Currently, the I-81 viaduct is just 8 feet from some of the existing public housing buildings. Thriving Communities TA providers are working with city staff as they coordinate timelines across the housing and transportation projects and strengthen community engagement to rebuild trust among residents, with a goal of ensuring residents' needs are central to decisions about the housing and transportation projects that will transform their neighborhood.
Preventing Displacement and Preserving Affordable Housing
Across the country, Redmond, Washington, faces a different housing challenge: preventing displacement and preserving affordable housing in an area facing significant housing pressures related to economic growth in the Puget Sound region. With recent funding from USDOT, the City will gain four light rail stations that will improve affordable transit, as well as a shared use path that will improve pedestrian and bicycle access. These transportation improvements will add to the challenges of meeting housing demand, particularly for lower-income residents. HUD's TA providers are working with city staff to identify strategies for preserving affordable housing and preventing displacement of residents and businesses and evaluate which strategies would be effective in Redmond.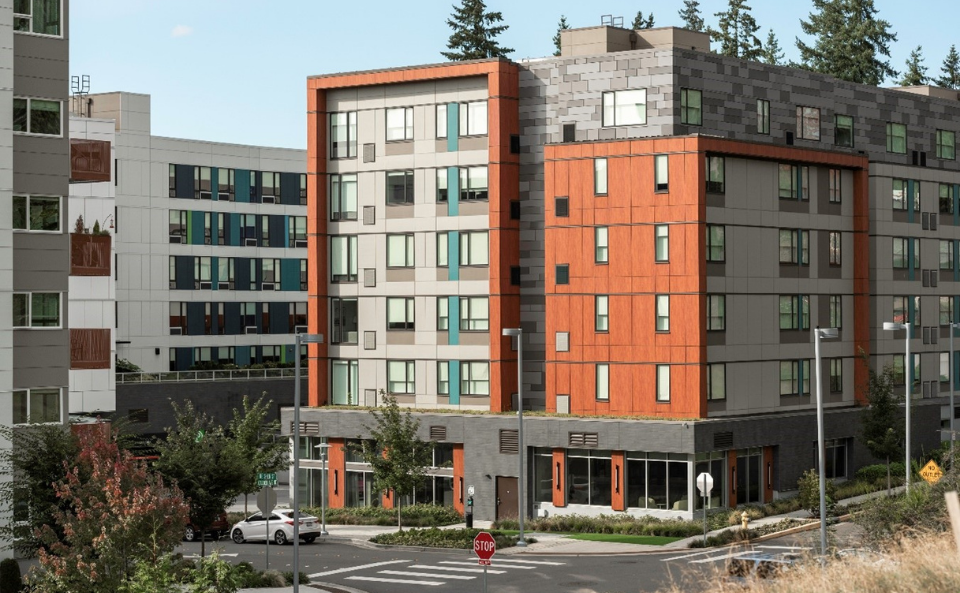 HUD's TCTA program is part of the Thriving Communities Network, an interagency initiative among the Departments of Transportation, HUD, Energy, Commerce, and Agriculture, as well as the General Services Administration and the Environmental Protection Agency.
Interested cities can visit the TCTA website for more information. HUD is accepting requests for TCTA on an ongoing basis.