Responding to the tragic train derailment in East Palestine, OH, earlier this year, the Senate Commerce Committee passed The Railway Safety Act of 2023 (S. 576) on Wednesday, May 10, 2023. Senators Brown (OH), Vance (OH), Casey (PA), Rubio (FL), Fetterman (PA), Hawley (MO) and Smith (MN) co-sponsored the Railway Safety Act to prevent future derailments and communities having to endure the consequences of environmental cleanup after a train derailment.
The Railway Safety Act now moves forward to full Senate consideration, where it must recieve 60 votes to pass.
While the bill was not supported by all members of the Commerce Committee, amendments were adopted to S.576 in a bipartisan manner from Senators Warnock (GA), Budd (NC), Blackburn (TN), Hickenlooper (CO), Peters (MI), Thune (SD) and Welch (VT). Additionally, two House companion bills – H.R. 1633 and 1674 – have already been introduced in the House as well in a bipartisan way which is significant given the Republican controlled house and Democrat controlled Senate.
More than 500 cities, towns and villages have shared concern for rail safety and blocked crossings as Congress advances The Railway Safety Act (S.576). This includes a dedicated effort by NLC's Small Cities Council to sign on more than 150+ mayors, city council members and other local leaders from cities, towns and villages. The letter highlights how destructive train derailments can be for small communities by displacing residents, shuttering businesses, causing health and safety problems and creating long-term economic devastation saying:
Impacts of Rail Safety Legislation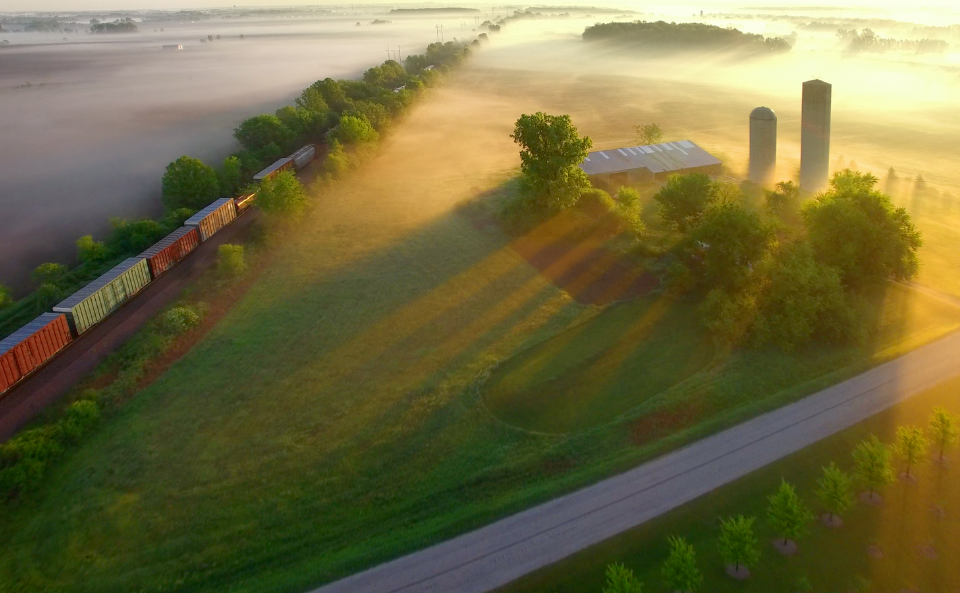 This legislation would address safety issues from blocked rail crossings and train length by requiring a study on the impact of frequently blocked rail crossings across the country to develop recommendations for solutions in preventing or reducing occurrences where highway-rail grade crossings are blocked for extended periods of time.
In addition to addressing blocked crossings, the legislation would take other actions to address train length, support communities impacted by disaster, invest in the next generation of safety improvements and more. Together, these commonsense measures can help prevent future derailments involving hazardous materials around the country.
Add Your City's Support
The unfortunate derailment and environmental contamination in East Palestine is not unprecedented, with more than 1,000 trains derailing last year in multiple states.
With 140,000 miles of track in the U.S. crossing directly through many of the nation's 19,000 cities, towns and villages, local officials and the National League of Cities are requesting action from Congress to improve rail safety in our communities. The National League of Cities will continue to advocate for passage this Congress.
Join us and call your Senator today to urge them to pass this legislation! Click here to call.