Today, more than ever, we know the importance of children's earliest years in shaping their lifelong learning and development. High quality early education keeps children safe and healthy and helps children develop the emotional, social and cognitive skills needed to become lifelong learners, all while allowing parents to work. Needless to say, young children and their families depend on affordable, high-quality education and care.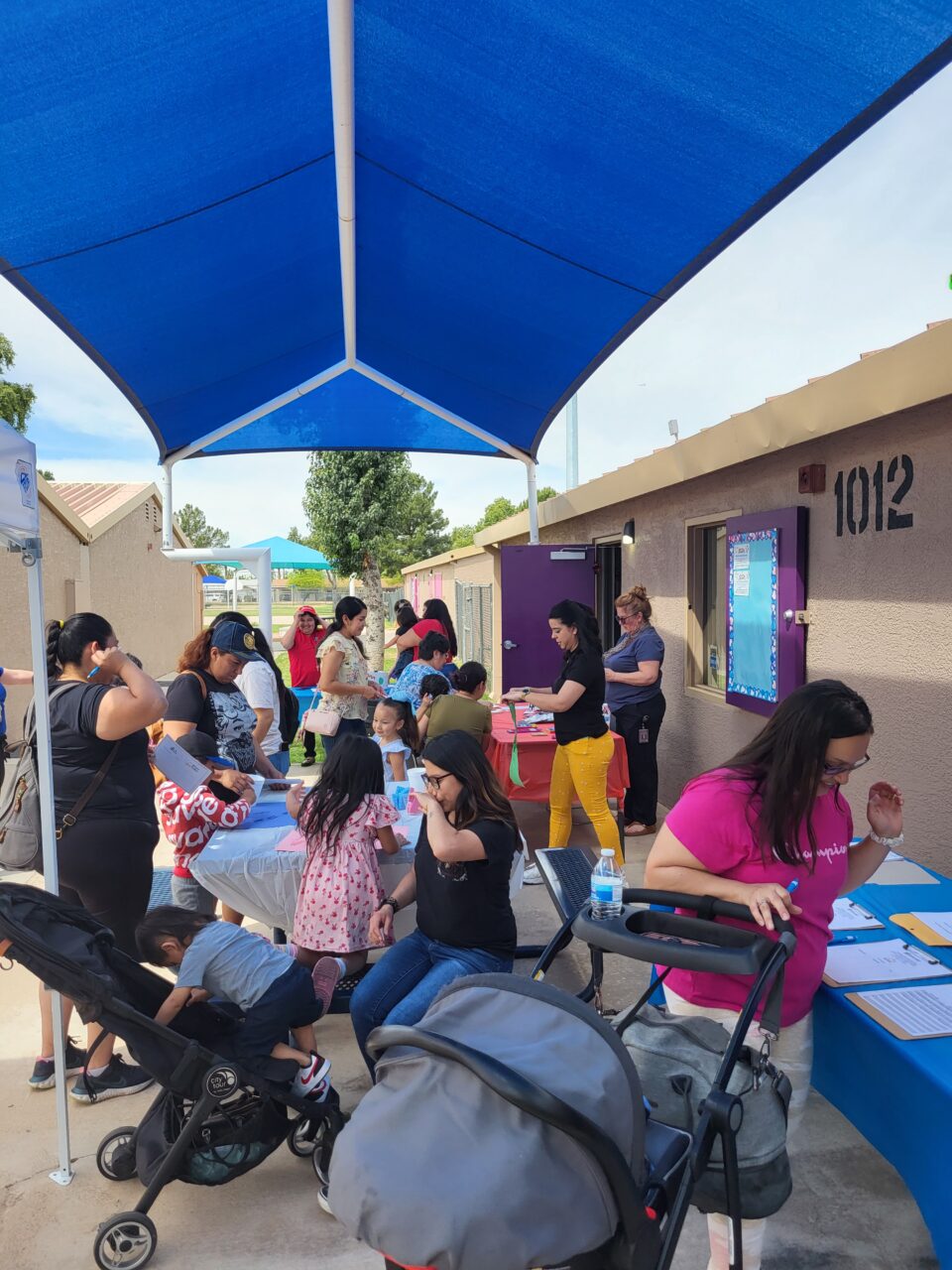 Every year since 1971, the National Association for the Education of Young Children (NAEYC) has sponsored a weeklong celebration called The Week of the Young Child to focus public attention on the needs of young children and their families, and the programs that meet them. According to the NAEYC website, "The Week of the Young Child is a time to 'recognize that children's opportunities are our responsibilities, and to recommit ourselves to ensuring that each and every child experiences the type of early environment—at home, at childcare, at school, and in the community—that will promote their early learning.'"
This year, the Week of the Young Child was held from April 1-7. The 2023 Daily WOYC Themes designated by NAEYC this year were "Music Monday," "Tasty Tuesday," "Work Together Wednesday," "Artsy Thursday," and "Family Friday." NAEYC also made a call to its members, centers, higher ed programs, and everyone else in the early education community to 'Step it Up' during WOYC and expand on the suggested themes and activities.
The National League of Cities Early Childhood Success Team is proud to be in partnership with cities and communities around the country who recognize the importance of providing quality early childhood education and who "stepped it up" this April to celebrate early learning, young children, their teachers, families, and communities. From city departments to childcare centers to museums, here is how some of them celebrated:
In Phoenix, AZ the city's education team put together a three-week celebration in honor of young children and the educators supporting their learning and development. Each week had a theme which was connected to their program's School Readiness goals: Week 1 – Social Emotional and Language & Literacy; Week 2 – Perceptual, Motor, and Physical Development; and Week 3 – Cognition and Math. During the open houses, families could attend with their children and work through different learning stations based on the theme using simple materials found at home. After completing the stations, families left with a backpack, as well as a "Celebrating the Young Child" activity book with developmentally appropriate activities and materials to support and extend their learning.
In Beaverton, OR a Focused Child Care Network (FCCN) celebrated WOYC by focusing on Artsy Thursday. The FCCN coordinator provided materials and instructions for Spanish speaking family childcare network providers to repurpose old crayons into new art tools. The activity and materials were provided to and implemented in 11 Spanish speaking licensed family childcare programs in Washington County.
In Kansas City, Science City, a family-friendly interactive science center, held special programming during the Week of the Young Child aligned with the NAEYC themes. On 'Music Monday,' families could check out their social media pages to learn more about the connection between music and literacy skills. For 'Tasty Tuesday' there was a food dissection where children could use their senses to explore various foods and learn about nutrition. On 'Work Together Wednesday' children created their own DIY stamps out of the materials provided and added to a collaborative Earth project. On 'Artsy Thursday' there was a Baby Paint Crawl during which babies and toddlers two and under could unleash their creativity and explore with their senses using paint on a blank canvas. Lastly, 'Family Friday' showcased the work from the past week.
In San Francisco, the San Francisco Department of Early Childhood highlighted the 'Week of the Young Child' events that were taking place across 26 Family Resource Centers (FRCs). Each center hosted different activities throughout the month of April which children and families could attend including multicultural festivals, open houses, and community block parties.
The Week of the Young Child is a time to plan how we – as local leaders and community members – will better meet the needs of all young children and their families. It's never too early to start thinking about how to celebrate next year!