Every month seems to bring an extreme weather event, and it will only continue with climate change. Social media has allowed local leaders to communicate with their constituents as quickly as possible, which in extreme weather situations, can be life-saving.
Use Graphics to Plan Ahead
Current weather-tracking technology has allowed local leaders an opportunity to prepare before disaster hits about a week in advance. Cities should alert citizens to any upcoming extreme weather forecasts so they have enough time to prepare and gather supplies. The CDC has a collection of infographics from their Center of Preparedness and Response available for public use.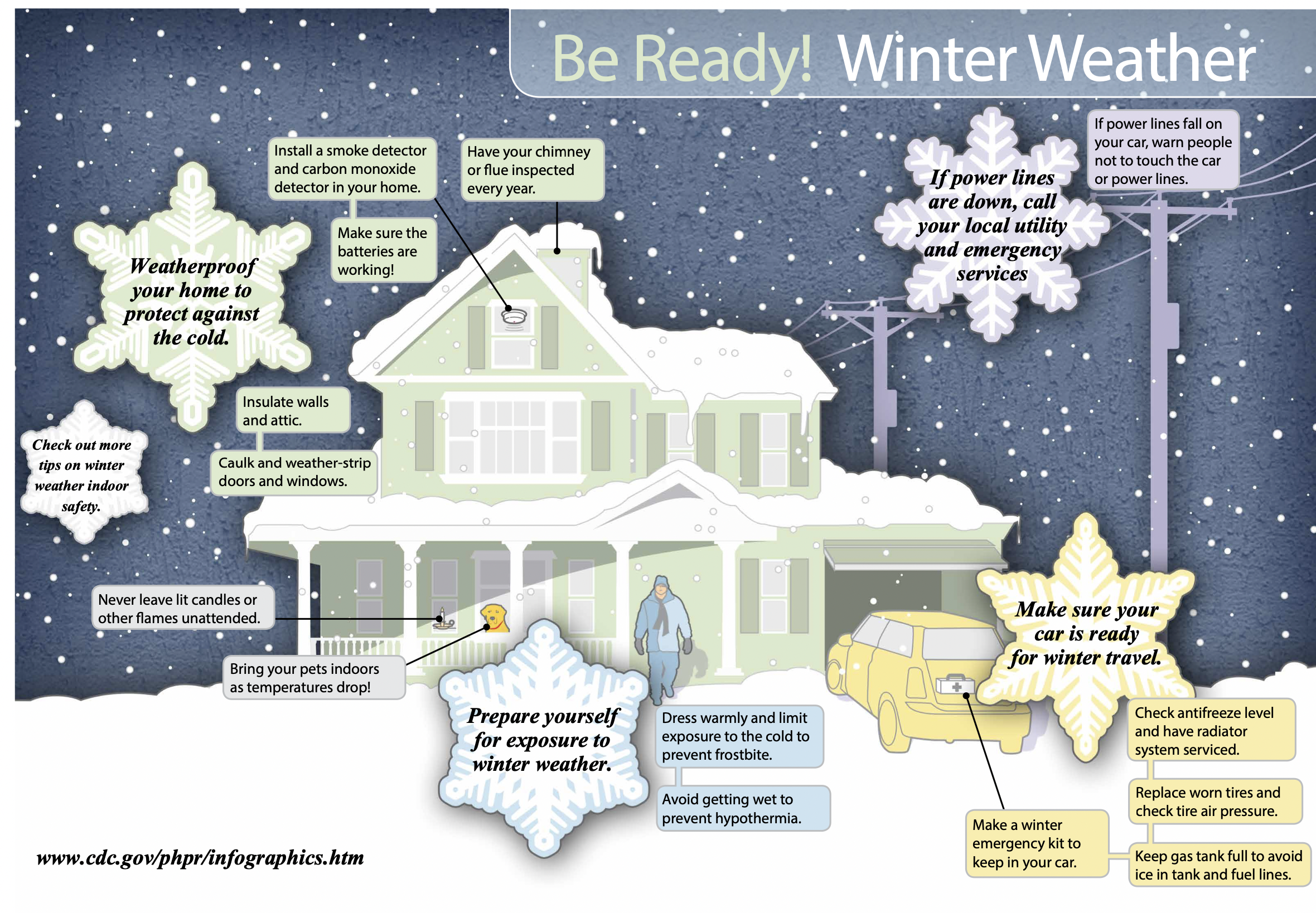 Their collection covers just about every possible emergency situation, and provides an easy way to offer safety measures to your citizens to prepare for the upcoming event.
Keep Your Constituents Informed
During the extreme weather event, prepare ongoing updates to keep citizens informed of their options. Citizens will always be looking for the latest information. Here are common helpful updates:
When was the last update, and has any of that information changed?
Has essential public transportation or roadways been cut off?
Are any new shelters available?
Has water accessibility been impacted?
Are there any helplines that can be shared?
Cities Using Socials Effectively
Here are some examples of cities that are keeping their citizens up to date on Twitter, showing graphics with important addresses, phone numbers and linking to external websites with more information.
Create Extreme Weather Updates for Your City
We prepared templates for extreme weather social updates in Canva, which are free to use. Personalize the text however you see fit, and be sure to add your local logo so your citizens can trust it as an official update. There are options for Twitter/LinkedIn/Facebook and Instagram.
Stay Informed
Stay up to date with the latest news and insights affecting your city, town or community by subscribing to one of our newsletters.