Five Questions with Mayor Roberta Wilcox Cano
Each November marks a monthlong celebration of National Native American & Alaska Native Heritage Month. A time to honor and recognize the traditions, languages, stories, and valuable contributions of Native American, Alaska Native, Native Hawaiian, and Island communities.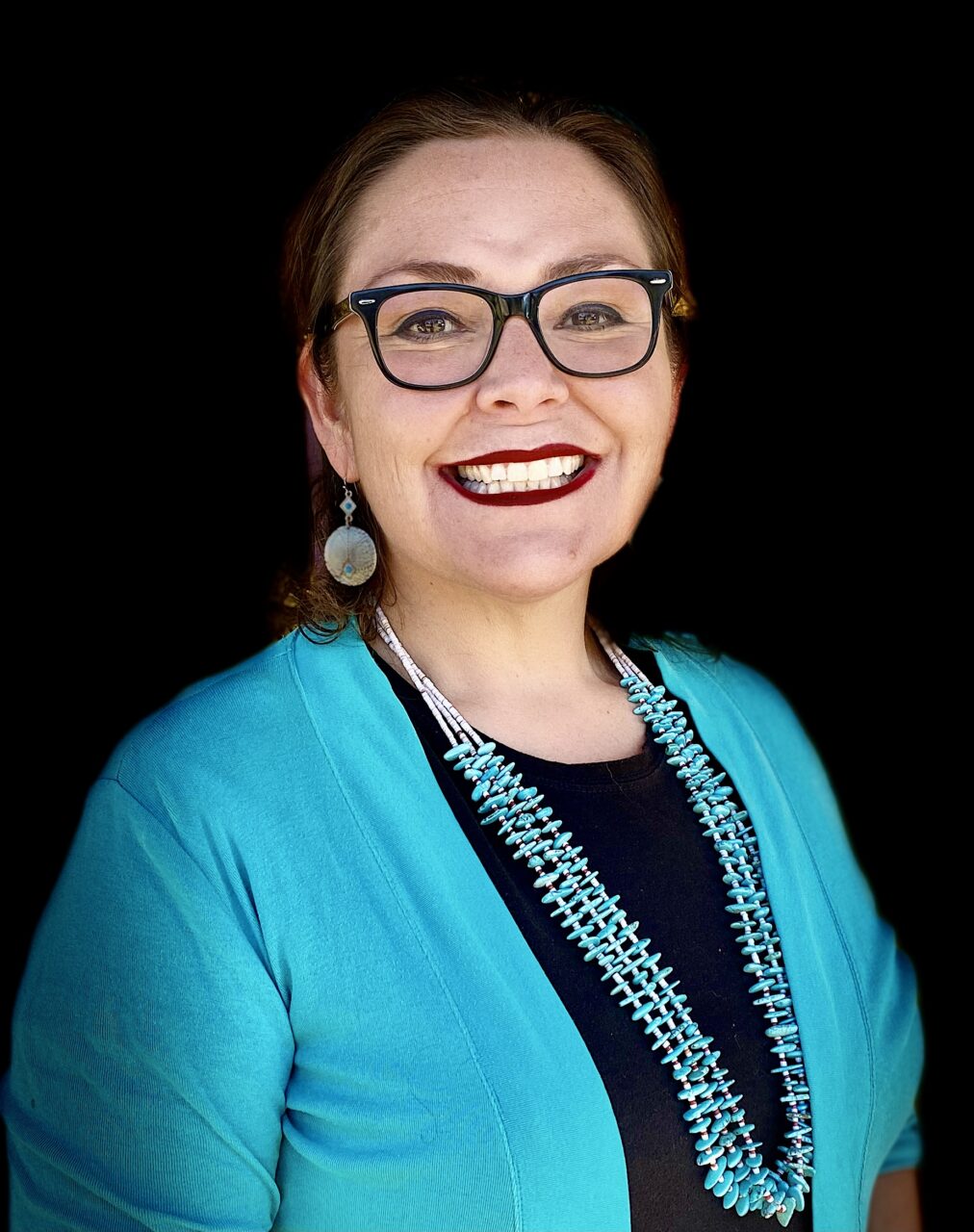 This year, we had the pleasure of speaking with Mayor Roberta Wilcox Cano, the first Navajo/Pueblo woman and the first Native person to be elected Mayor of Winslow, Arizona, about her experiences in public service, her most significant challenges, and her favorite ways to commemorate National Native American & Alaska Native Heritage Month.
Below are her responses.
Tell us a little about yourself and what led you to public service.
Ya'at'hee', (Hello), my name is Roberta Wilcox Cano, and I am Navajo/Pueblo. I am proud to say that I am the first Navajo/Pueblo woman and the first Native person to be elected as the Mayor of Winslow, Arizona.
I was born and raised in Winslow, a small town located in Northeast Arizona that borders the Navajo and Hopi Nations. My father comes from the Navajo (Dine') and San Juan (Ohkay Owingeh) tribes, and my mother is Scottish/ Irish. My clans are Ta'baaha' (Edge Water) and Winter People. Growing up in Winslow as a "Half Breed," or mixed race, was at times challenging because of the notion of both cultures not seeing you as a true Native or Anglo person. I always felt that I had to prove my identity to both, which made me excel at living in both worlds. Having to be somewhat of a chameleon, I was able to navigate through both of my cultural dynamics and become an advocate for my Native brothers and sisters, as well as help encourage them to participate in current events that impacted them. Let's just say that I had firsthand experience seeing how life looked for an Anglo person versus a Native American, which inspired me to run for office.
I decided to run for Mayor for several reasons, mainly because I knew that our city's full potential was not being met, and I felt I had the solutions to rectify the stagnation and slow growth. Another reason for running was that our demographics are such that between marginalized populations of color, we make up 77% of our community, yet our representation at the local government level has historically been made up of White/Anglo men. I thought, how can these leaders possibly know or understand the dynamics and needs of our minority groups? Our minority community is actually the majority, and if we were ever given the opportunity to lead, we could change the future of our city.  And that's exactly what happened! Never before has there been such a progressive and engaged City Council that has the entire community's growth, well-being, and quality of life at the forefront of their agenda. 
Tell us about your Indigenous community. In what ways have you used your position to help serve the community?
The Navajo and Hopi tribes are engrained in our community; the art, the food, and their influence are everywhere in Winslow. However, the municipal leaders have done little to honor or recognize the beautiful culture and traditions of our tribal members. With that being said, one of my platforms is to bring back many of the cultural arts and events that both Navajo and Hopi have shared with our community in the past.
In Winslow, the past 30 to 40 years have been dedicated to creating a tourist destination based on a snappy lyric in a song (go ahead and sing it) – "Well, I'm standing on a corner in Winslow, Arizona, such a fine sight to see. It's a girl, my lord, in a flatbed Ford slowing down to take a look at me". We've created an iconic roadside attraction that has been phenomenal for our tourism; however, we are more than a corner. We have a diverse and rich cultural history with so many opportunities to feature the heritage of the indigenous people of Winslow, I'm focused on the renaissance of that. Once our Native community sees and feels that the city leaders are engaged with the people, they will be more apt to participate in making decisions and empowered to become a leader themselves.
How do you think local elected officials can better serve Indigenous constituents?
I think that our local elected officials could do a better job at recognizing the significance of our Native American community and the impact that they have on our economy. Winslow is one of the closest cities to the reservation. On any given day, we could have anywhere from hundreds to thousands of our neighbors come to town to shop, purchase gas, do laundry, and even fill up water tanks (some areas of the reservation do not have running water). We could be more accommodating and understanding of their needs and struggles. I'm actively working to bridge the gap between our tribal leaders and the city elected officials to see how we can collaborate to bring our communities together to support each other.
What was the biggest challenge you had to overcome to get your city to where you are now, and how did you address it?
My biggest challenge is trying to convince our community that they deserve the best. Our city has been so systemically overlooked for decades when it comes to economic growth that the citizens have developed apathy towards industry and opportunity.  Many of our development opportunities have been met with skepticism and doubt. My job is to help our citizens recognize that they do, in fact, deserve great jobs, a nice home, and a future for their children. 
What is your favorite way to celebrate Native American Heritage Month? What are ways non-Indigenous people can celebrate?
Every year our Native American students and organizations host several Indigenous-themed events, such as a traditional fashion show, traditional food tastings, traditional dances, and Native American film festivals. As the Mayor of Winslow, I make a point to be as involved with these activities as I can to show our Native community that they matter and that their culture and traditions are being supported by local leaders. In addition, a huge part of my involvement is to ensure that invitation to participate is extended to our whole community to honor and celebrate Native American Heritage Month.
Thank you for allowing me the opportunity to share my thoughts and experiences as a Native American elected official, it is truly an honor.
A'he'hee.
Rebuilding Trust and Repairing Relationships with Indigenous Populations
We want to create a world in which Indigenous Peoples' contributions, culture, and history are respected, and where policies, practices, and procedures improve outcomes for Indigenous People and Communities. Our resource Roadmap to Repair offers guidance to municipal leaders on acknowledging past harm and intentionally moving toward repair.
About the Author
Mayor Roberta W. Cano, City of Winslow, AZ (Diné of the Navajo Nation)